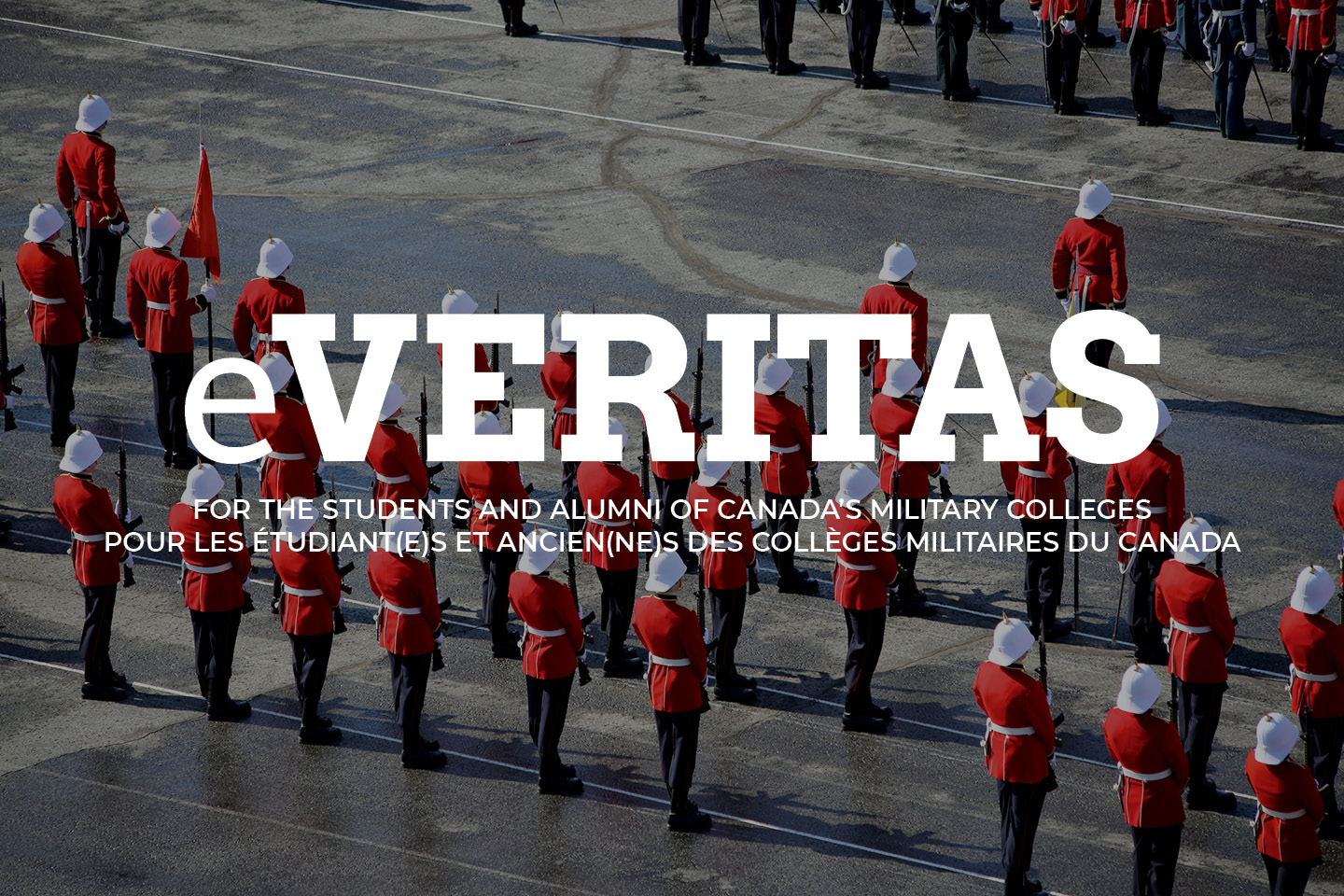 College Celebrates Flag Day at Birthplace of National Flag
Article and photos by 25366 Anna-Michelle Shewfelt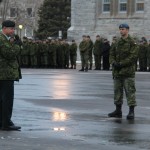 The Cadet Wing took to the parade square early this past Friday, February 15, to commemorate National Flag Day. This day, in 1965, marked the adoption of the modern Canadian flag.
"Every time I see that flag going up, I am proud," Commandant BGen Eric Tremblay told the assembled Cadets and Staff. "Proud to be in the CF, proud to do the job we do, and proud to be an ex-Cadet." Ex-Cadets have much to be proud of; in 1964, Dr. George Stanley, professor at the Royal Military College of Canada, suggested to the Honorable John Matheson, that the College flag could serve as the basis for the national one. Dr. Stanley proposed that the College emblem on the flag be replaced by a single, red maple leaf. Mr. Matheson took the proposal, and the modern Canadian flag is the result. This flag first flew several months later, on 15 February 1965.
A plaque was installed near the parade square in the late 1980s by then Commandant 4459 Commodore (ret'd) Ed Murray to preserve this piece of College history. This plaque is located near the spot where Dr. Stanley made his suggestion to Mr. Matheson. Click here for a look at Commodore Murray's time at the College, including his efforts to preserve College history.
As the parade Masters of Ceremony told those assembled this past Friday, "The flag is the symbol of the nation's unity, for it, beyond any doubt, represents all of the citizens of Canada without distinction of race, language, belief, or opinion." That symbol was born at RMCC, which means all Cadets, past and present, can take pride in another contribution to Canada.