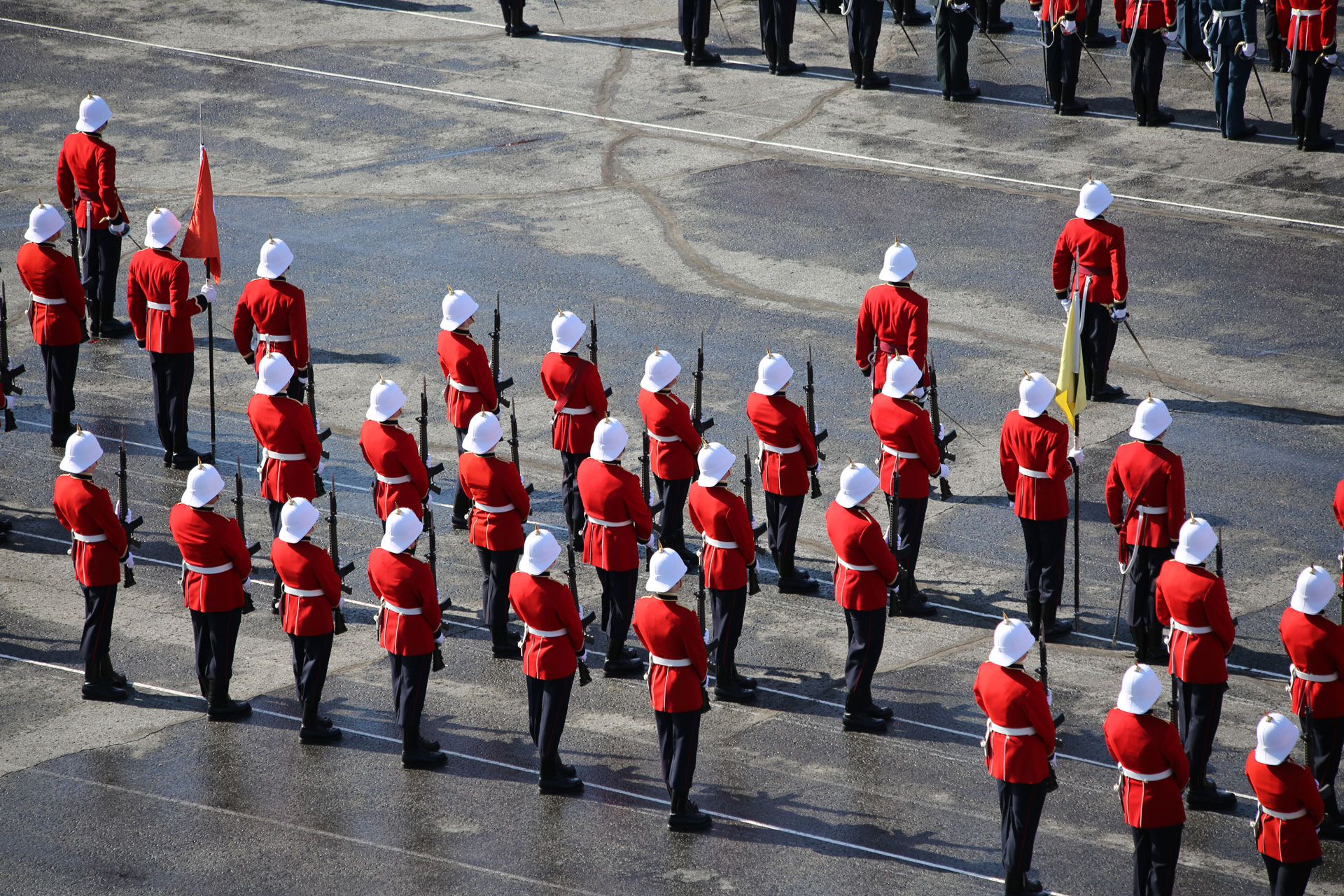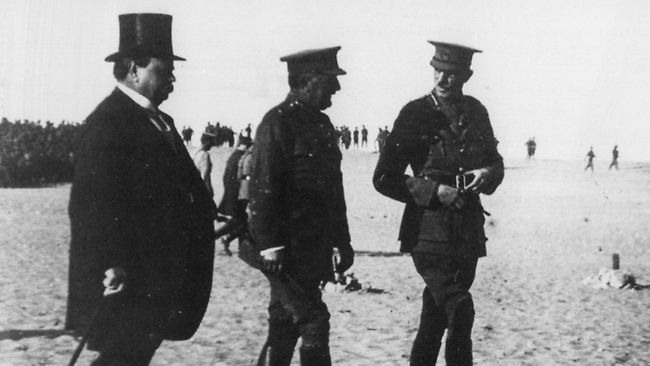 Fearless leader had major role
ON MAY 15, 1915, at a place the troops had named Monash Valley at Gallipoli, 25 General William Throsby Bridges (entered RMC 1877) was cut down by a Turkish sniper's bullet. He had been conducting his daily inspection of troops on the firing line, with his usual lack of regard for his own safety, when the bullet struck his leg, severing the femoral vein and artery.
Concerned that the stretcher bearers might be shot, he refused their help. He was evacuated to the hospital ship Gascon, where he was in such a bad state that surgeons decided not to remove his leg. It became gangrenous and he died on his way to a hospital in Egypt on May 18. As commander of the first Australian Imperial Force (AIF), Bridges' body was taken from its grave in Alexandria and returned to Australia. He received a state funeral and was buried at the Australian Military College at Duntroon.
Bridges, who was born 150 years ago today, died too early in the war to be remembered as a commander but he has still left a legacy.
Bridges was born in Scotland on February 18, 1861, the son of a naval officer. His mother Mary nee Throsby was the great niece of Australian settler and explorer Charles Throsby. After initially studying in England the family moved to Canada where William studied at the Royal Military College of Canada at Kingston, hoping to forge a career in the British army. When his family were forced to emigrate to Moss Vale in NSW due to financial problems, William was left in Canada to complete his studies. He deliberately failed so that he could follow his parents to Australia.
He arrived in Sydney in 1879 and joined the civil service. Even though he missed out on serving with the Sudan contingent in 1885, he was commissioned an officer in the force raised in the absence of those sent to Sudan. As another compensation, that year he also married Edith Lillian Francis.
Gunnery courses were being offered at a new School of Gunnery in Sydney in 1886 and he later joined the staff, becoming head of the school in 1889 and helping found a United Service Institution in NSW. In 1890, he undertook further studies in artillery in England, earning promotion to captain. Bridges was promoted to major in 1895 and in 1899 he was sent to South Africa for the Second Anglo-Boer War, where he took part in major battles before contracting enteric fever.
Coming back to Australia, he returned to the Gunnery School. As a result of Federation in 1901, a national military force was formed and Bridges played a role in its organisation. Promoted to Lt Colonel in 1902, he became head of army intelligence in 1905 and was promoted to full colonel in 1906. His lobbying for an Australian general staff resulted in his appointment to the Australian general staff in 1909 and his serving as the Australian representative on the Imperial General Staff in London.
In 1910 Bridges was sent home to establish a military college on Lord Kitchener's recommendations. Bridges chose the location, Duntroon in the Australian Capital Territory, and modelled the institution on the US military academy West Point. It opened in 1911. Promoted to Brigadier General, Bridges was made commandant, holding that post until 1914 when he became inspector general of the army.
When war was declared Bridges was called to raise a military force to fight for the empire, naming it the Australian Imperial Force. He was appointed its commander.
Bridges earned a reputation as a harsh disciplinarian, preparing the Australian troops for the reality of warfare. He was also instrumental in changing the plan to land at Gallipoli at dawn, to a pre-dawn landing to avoid total carnage.
The flexibility of his orders for the landing on April 25, 1915, allowed his troops to improvise and hold on to the beachhead despite not achieving objectives. At one point during the landing he strode up to soldiers and said "I must ask you men to remember that you are Australians."
It was this tendency to stride around in enemy sights that got him killed. King George knighted him before he died. Bridges' body was the only Australian corpse repatriated to Australia in World War I. He was survived by his wife and four of his seven children and also his horse Sandy, which was returned to Australia.