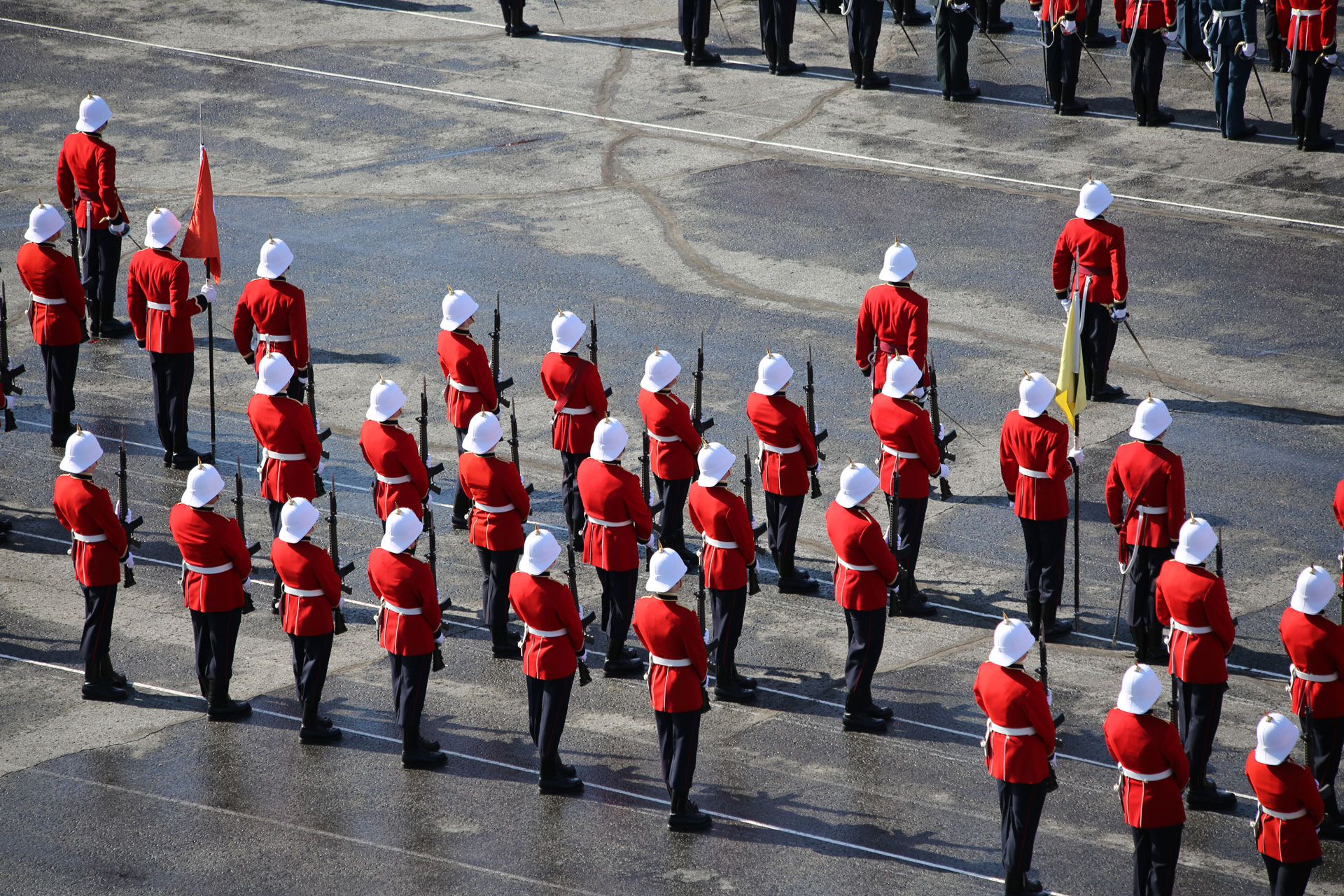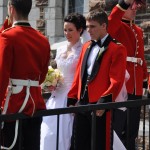 Kayla Marie MacMillan and Nicholas André Bouchard – exchanged wedding vows –  7 May 2011, Holy Name of Jesus Parish, Kingston.
The reception was held at Vimy Mess, CFB Kingston. A large number of RMC staff, Ex cadets and cadets were in attendance.
Kayla was the DCWC in the fall semester of her fourth year and Nicholas was the CWC in the fall semester of his fourth year.
This is likely the first time that a Wing CWC and DCWC from the same semester tied the knot.
Congratulations!