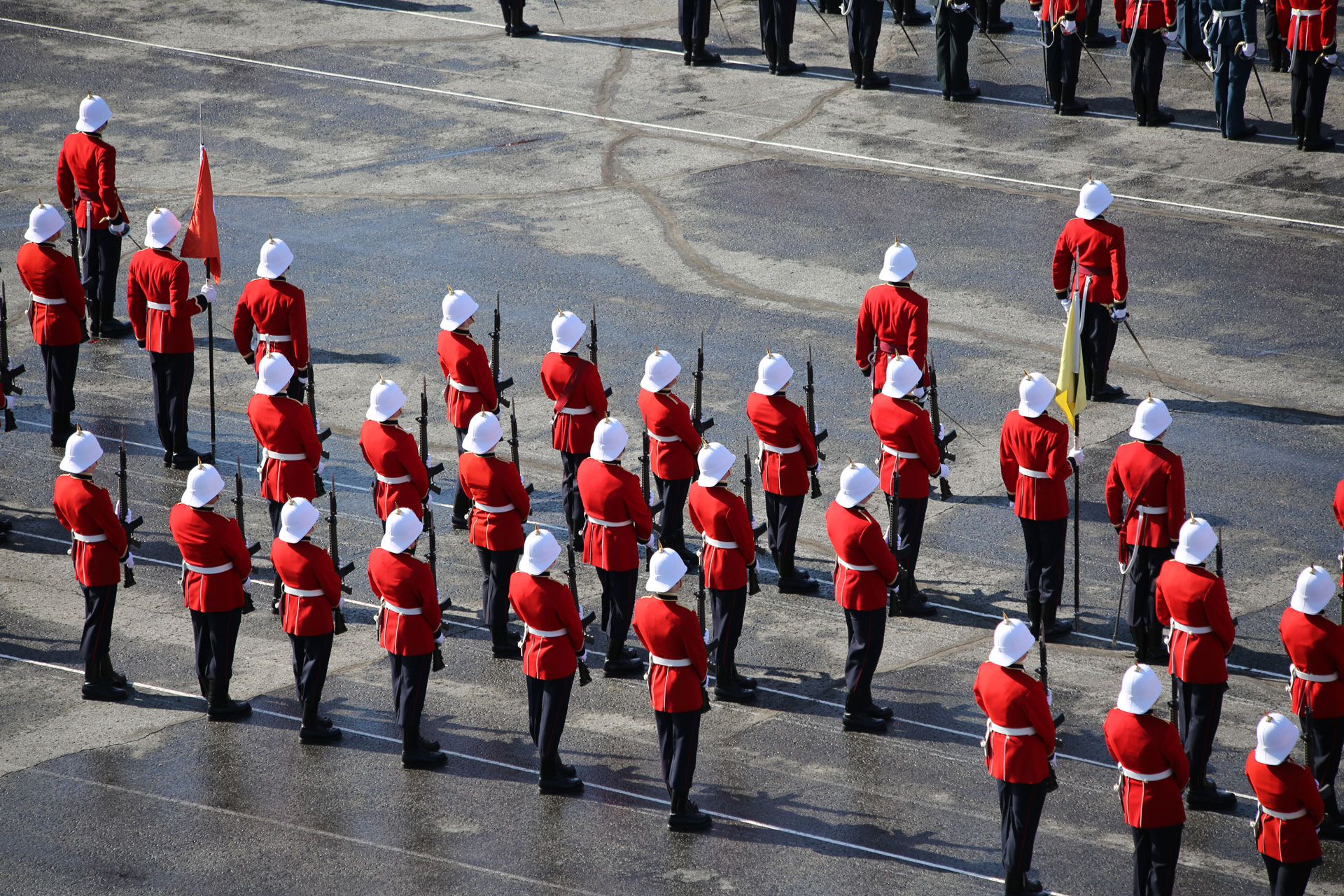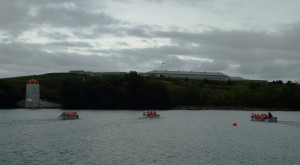 FYOP Regatta Returns to RMCC
Article and photos by 26173 OCdt (II) Emily Morgan
This past Monday, 5th September, saw the return of the RMCC First Year Orientation Period (FYOP) Regatta. The Royal Military College's Commandant, Brigadier-General Eric Tremblay, renewed the old college tradition of having the new RMC cadets race each other by squadron in Navy Bay.
It was a chance for the cadets on FYOP to cool off and have some fun after their first week at the college. Racing in Whaler boats, they competed against their fellow first years in time trials, with 7 Squadron winning first place, 5 Squadron taking second place and 2 Squadron taking third.  All points earned that day will count towards the DCdt's Cup, which will be awarded at the end of FYOP.
The FYOP staff from each squadron raced each other afterwards in canoes for bragging rights. 2 Squadron won first, followed by 7 Squadron and then 5 Squadron.