FYOP Week 4: Finally at the Home Stretch
By 27832 OCdt (III) P.R. Cardona
This past week marks an impressive feat for the Class of 2021. As of the time of the writing of this article, the first years have completed four out of five weeks of FYOP. Next weekend, they will participate in the obstacle course and badging parade, representing their full integration into the Cadet Wing.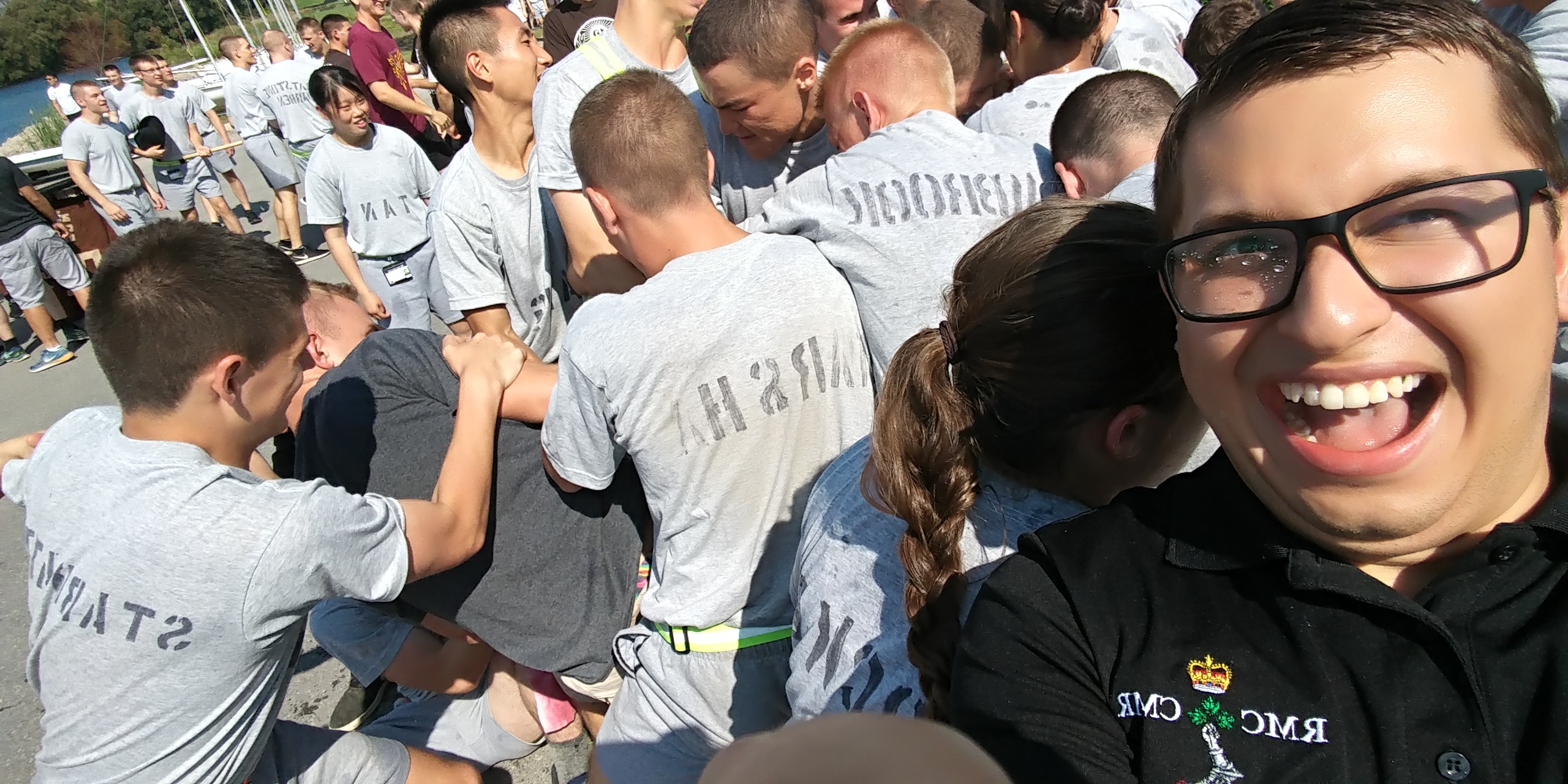 Last Sunday, the first year flights, supported by the rest of their respective squadrons, competed in both the warrior race and the regatta. Through these challenging activities, the first years had the chance to show off what they had learned over the past month.
Their Sunday began bright and early with the warrior race, which was a small preview of the obstacle course that they will be running next week. The flights competed to climb, crawl, jump and pull themselves across a series of obstacles.
In the afternoon, they ran over to navy bay and participated in the regatta, a gunboat race that starts at the Navy Bay docks and ends near Fort Henry. After a hard fought battle, Hunter flight, 12 squadron's first years, managed to win the day.
The rest of the week was the usual mix of academics, team building, and physical training. As the obstacle course and badging parade are quickly approaching, RMC's newest additions found themselves focusing more on obstacle course rehearsals and drill and a DCdt inspection – see Feature photo.
With only one week left, the Class of 2021 is showing a great deal of improvement. Next Friday, their progress will be on full display during the obstacle course.