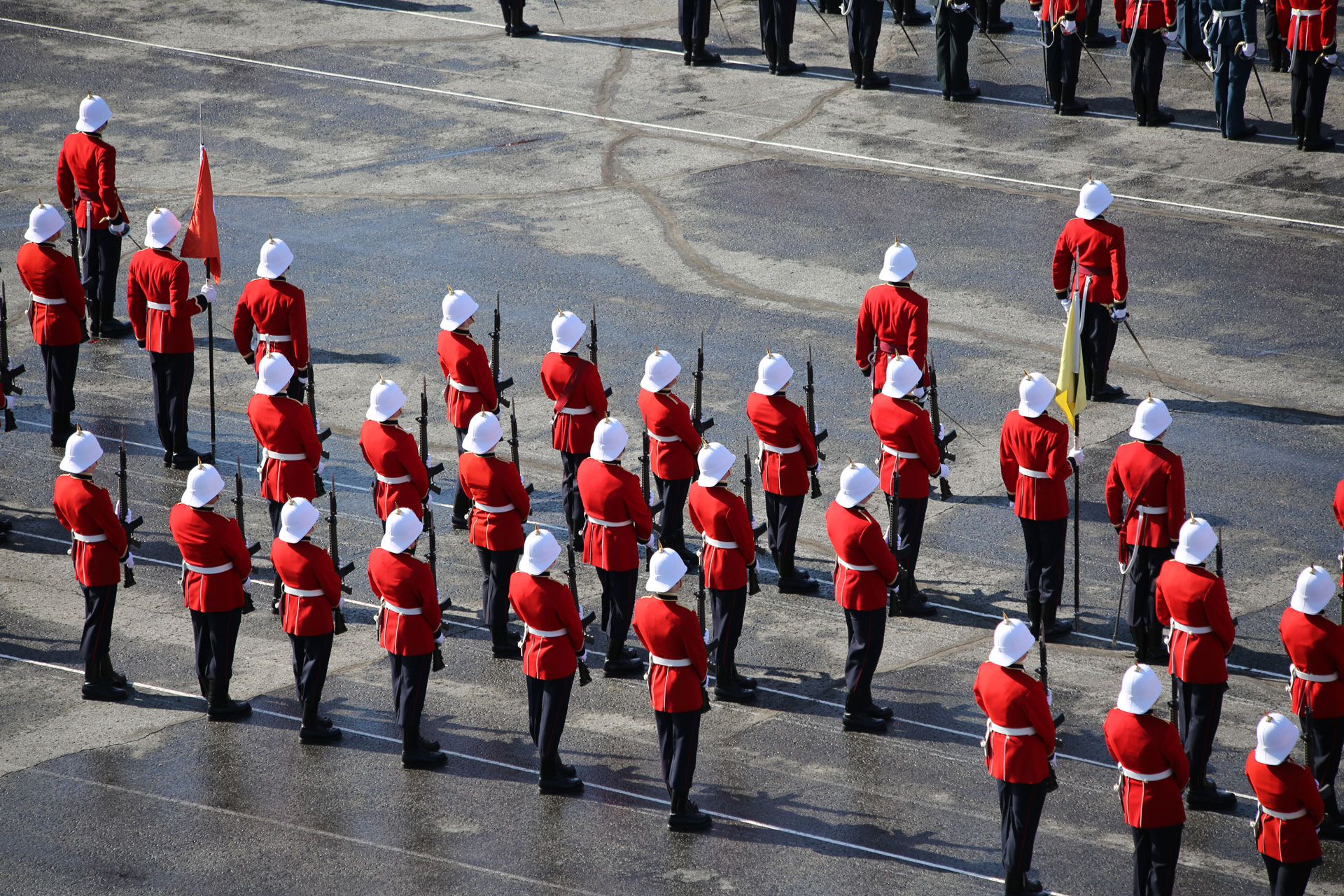 Reprinted from the Summer 2010 edition of Veritas magazine
H7543 Senator Joseph A. Day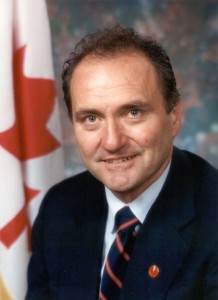 3528 General(Ret'd) Paul Manson, in his article in the Spring 2010 issue of Veritas, calls upon Canadians to be more informed about why Canadians are in Afghanistan and why we should not be leaving in July of 2011. On 13 March 2008, Parliament adopted the latest motion on Canada's role in Afghanistan. This was less than a year before Canada was to withdraw based on an earlier public commitment to not remain in Afghanistan beyond February 2009. In that debate, it was noted that Canada had actively been involved in Kandahar from February 2002 and from August 2005 had assumed responsibility for the provincial reconstruction team in Kandahar province, which included roughly 300 Canadian forces personnel in addition to approximately 2,000 troops committed as part of the International Security Assistance Force. Later, Canada's commitment was reduced to 1,200 troops in Kandahar for a period ending in February 2007, which was extended for a two year period to 2009. It was that latest extension that was debated in March 2008 and ultimately parliament further provided that in extending the Canadian mission, "the government of Canada will notify NATO that Canada will end its presence in Kandahar as of July 2011."
A number of conditions were placed on that parliamentary approval of an extension to 2011, one of which was the hope that there would be an increase in public debate and understanding of Canada's role in Afghanistan by requiring the government to file in parliament a quarterly report, outlining Canada's role and progress in Afghanistan. Unfortunately, as pointed out by General Manson, these reports do not appear to have generated much debate, nor have they succeeded in informing Canadians of our role and objectives.
First and foremost, one must remember that Canada is in Afghanistan as part of its NATO commitment and that NATO's role in Afghanistan is sanctioned by the United Nations. These are typical pre-conditions to Canada participating in international missions. Unfortunately, in spite of the many pleas for help from the Secretary General of NATO, Canada, along with the Americans, the British, the Dutch, and to a lesser degree the French, Italians, and the Germans, has been one of few NATO members contributing in a major way to NATO's commitment in Afghanistan.
Indeed, one of the conditions for Canada extending it's role was for an additional 1,000 soldiers to rotate into Kandahar not later than February 2009, and that medium helicopter lift capacity and high performance unmanned aerial vehicles (UAV) be obtained for intelligence surveillance and reconnaissance before 2009. Those conditions were met and Canada has carried on.
General Manson takes us back to why Canada is involved in this failed state. Apart from our commitment to the UN and NATO, Canada does have a national interest in, and a responsibility to contribute to, ensuring a stable non-belligerent administration in Afghanistan to ensure world order and avoid potential damage directly and/or indirectly to Canada and Canadians from terrorists learning their trade in Afghanistan.
It is not unusual for an extension of a national commitment to take place several months to a year prior to the intended end date. However, one must keep in mind that we are in six month rotations in Afghanistan, with nearly 2,000 armed forces personnel, requiring significant planning and work-up training. July 2011 is a year away. Therefore, the time has come for a public debate on Canada's future role in Afghanistan. Should we extend our current commitment yet again, with or without conditions? Are there new or different roles for Canada to play in helping to rebuild the nation?
Our difficulty is our political situation in Canada at the present time. In a minority government, it is very difficult to have a parliamentary debate on a contentious issue without jeopardizing the future of the government, which no governing party would wish to risk. Since it is not apparent that there will be any imminent change in the minority government situation in Canada, the time cries out for political leadership and non-partisan debate. There is no reason why the government need make this debate a matter of confidence, which could lead to an election. Indeed, there should in this instance be a free vote after an open, non-partisan debate on the issue. Under the circumstances, this would appear to be the only possibility for a reasonable review of the decision to withdraw in July of 2011 and consideration as to what future roles Canada could and should play in Afghanistan.
In addition to our battle group operations in Kandahar, we have the provincial reconstruction team activity, which is, from most reports, progressing reasonably well. Furthermore, there are major efforts being made to train the Afghan national army and Afghan national police through operational mentoring, in which Canada is showing great leadership. The opportunity for NATO to reduce its involvement in Afghanistan will come with the build-up of a strong Afghan national army, an effective Afghan national police, along with public support and confidence in an improved governance structure through provincial reconstruction initiatives and capacity building throughout Afghanistan.
A wonderful opportunity exists with President Obama's decision to send in additional troops. Where Canada struggled in Kandahar with 1,800 to 2,000 troops over the past five years, there are now more than 10 times that number of soldiers on the ground in Kandahar province. Time is, however, not our ally. With the U.K. elections returning a minority government and with the decision in the Netherlands to withdraw its commitment from Southern Afghanistan this year, the results of the major initiatives led by the U.S. surge of the soldiers in Southern Afghanistan will be critical in assessing the role of NATO-ISAF. With parliament soon to adjourn for the summer, one of the top matters on the agenda for the debate this fall must be a critical and frank review of the role of NATO in Afghanistan. I am hopeful a reasoned, bi-partisan decision can be made by Canada's parliament on the form of Canadian participation in Afghanistan after July 2011.
Senator Joseph Day is a member of the Senate Standing Committee on Security and Defence, and has been since its inception in 2001. He is also chair of the Senate Finance Committee. He has been very active in the Club and the Foundation for many years.
H7543 Sénateur Joseph A. Day
Traduit par: A154 LCol P Labelle, R22eR
Dans un article du numéro du printemps 2010 de Veritas, le 3528 Général (ret) Paul Manson invite les Canadiens à être mieux informés quant aux raisons pour lesquelles les Canadiens sont en Afghanistan et pourquoi nous ne devrions pas partir en juillet 2011. Le 13 mars 2008, le Parlement a adopté la dernière motion concernant le rôle du Canada Afghanistan. C'était moins d'un an avant que le Canada ne se retire basé sur un engagement public pris plus tôt de ne pas rester en Afghanistan au-delà de février 2009. Dans ce débat, on a noté l'engagement actif du Canada à Kandahar depuis février 2002 et à partir d'août 2005, la prise en charge de l'équipe de reconstruction provinciale dans la province de Kandahar, qui comprenait environ 300 membres des FC en plus de quelque 2.000 soldats engagés dans le cadre de la Force internationale d'assistance à la sécurité (FIAS). Plus tard, l'engagement du Canada a été réduit à 1200 soldats à Kandahar jusqu'en février 2007, puis prolongé pour une période de deux ans jusqu'en 2009. Ce fut cette dernière extension qui fut débattue en mars 2008. En fin de compte, le Parlement, dans la foulée du débat relatif à l'extension de la mission canadienne, accepta que le gouvernement du Canada informe l'OTAN que le Canada mettra fin à sa présence à Kandahar en juillet 2011.
Un certain nombre de conditions ont été placées sur cette approbation parlementaire d'une extension à 2011, l'une d'elle étant l'espoir qu'il y aurait un débat public et la compréhension accrue du rôle du Canada en Afghanistan. On exigeait en même temps du gouvernement qu'il dépose au Parlement un rapport trimestriel soulignant le rôle du Canada et les progrès réalisés en théâtre. Malheureusement, comme l'a souligné le Général Manson, ces rapports ne semblent pas avoir suscité de nombreux débats et n'ont pas réussi à informer les Canadiens de notre rôle et de nos objectifs.
Tout d'abord, il faut se rappeler que le Canada est en Afghanistan dans le cadre de son engagement envers l'OTAN et que le rôle de l'OTAN en Afghanistan est sanctionné par l'Organisation des Nations Unies (ONU). Ce sont là typiquement des conditions préalables pour que le Canada participe à des missions internationales. Malheureusement, en dépit des nombreuses demandes d'aide adressées par le Secrétaire général de l'OTAN, le Canada, avec les Américains, les Britanniques, les Néerlandais et, dans une moindre mesure, les Français, les Italiens et les Allemands, a été l'un des rares pays membres de l'OTAN à contribuer de façon majeure à l'engagement de l'OTAN en Afghanistan.
L'une des conditions pour le Canada de poursuivre la mission était d'obtenir 1000 soldats supplémentaires en renfort à Kandahar au plus tard en février 2009, d'avoir des hélicoptères avec une capacité d'emport moyenne et élevée et d'avoir des aéronefs sans pilote de haute performance pour la surveillance et la collecte du renseignement avant 2009. Ces conditions ont été remplies et le Canada est resté.
Le Général Manson nous ramène aux raisons pour lesquelles le Canada est impliqué en Afghanistan. En dehors de nos engagements envers l'ONU et l'OTAN, le Canada a un intérêt national et la responsabilité de contribuer à assurer une administration stable et non-belligérante en Afghanistan ; ceci pour assurer l'ordre mondial et éviter que des terroristes en apprentissage en Afghanistan
ne causent des dommages potentiels directement et/ou indirectement au Canada et aux Canadiens.
Il est inhabituel de discuter d'une prolongation d'un engagement national plusieurs mois à un an avant la date de fin prévue. Cependant, il faut se rappeler que les rotations ont lieu aux six mois en Afghanistan, impliquant près de 2.000 membres des FC ; ceci nécessite une planification et un entraînement préparatoire. Juillet 2011 est dans un an. Par conséquent, le moment est venu pour un débat public sur le rôle futur du Canada en Afghanistan. Devrions-nous poursuivre notre engagement actuel encore une fois, avec ou sans condition? Y a-t-il des nouveaux rôles ou des rôles différents pour le Canada à jouer pour aider à reconstruire le pays?
Notre difficulté réside dans la situation politique actuelle au Canada. Dans un gouvernement minoritaire, il est très difficile d'avoir un débat parlementaire sur une question litigieuse sans mettre en péril l'avenir du gouvernement qu'aucun parti au pouvoir ne souhaite. Comme il n'est pas évident qu'il y aura un changement imminent de la situation de gouvernement minoritaire au Canada, le temps presse pour du leadership politique et un débat non partisan. Il n'y a aucune raison pour que le gouvernement doive faire de ce débat une question de confiance, qui pourrait conduire à une élection. En effet, il conviendrait plutôt ici d'un vote libre, après un débat ouvert et non partisan sur la question. Dans les circonstances, cela semble être la seule possibilité pour un examen raisonnable de la décision de se retirer en juillet de 2011 et de l'à propos d'examiner de nouveaux rôles que le Canada pourrait et devrait jouer en Afghanistan.
En plus des opérations de notre groupement tactique à Kandahar, l'activité de reconstruction provinciale que nous menons, progresse raisonnablement bien, selon les rapports obtenus. En outre, des efforts importants sont faits pour former l'Armée et la Police nationale afghane par le biais de mentorat opérationnel, dont le Canada fait preuve d'un grand leadership. La possibilité pour l'OTAN de réduire sa participation en Afghanistan dépend d'une armée nationale afghane forte, d'une police nationale afghane efficace, du soutien du public et de la confiance dans une structure de gouvernance améliorée grâce à des initiatives de reconstruction provinciale et le renforcement des capacités à travers l'Afghanistan.
Une occasion unique existe avec la décision du président Obama d'envoyer des troupes supplémentaires. Le Canada a lutté à Kandahar avec 1,800 à 2,000 soldats au cours des cinq dernières années ; il y a maintenant plus de 10 fois ce nombre sur le terrain dans la province de Kandahar. Le temps nous manque cependant. Avec le retour d'un gouvernement minoritaire britannique et la décision des Pays-Bas de se retirer du sud de l'Afghanistan cette année, les résultats des initiatives importantes menées suite à l'influx de soldats américains dans le sud de l'Afghanistan seront essentiels pour évaluer le rôle de l'OTAN-FIAS. Le parlement ajournera bientôt pour l'été, l'une des questions cruciales à l'ordre du jour du débat de l'automne doit être un examen critique et honnête du rôle de l'OTAN en Afghanistan. J'espère que le Parlement prendra une décision éclairée, sans parti pris, pour une participation canadienne en Afghanistan après juillet 2011.
Le sénateur Joseph Day est membre du Comité permanent du Sénat portant sur la défense et la sécurité et ce, depuis sa création en 2001. Il est également président de la commission des finances du Sénat. Il a été très actif dans le Club et la Fondationdu CMR depuis de nombreuses années