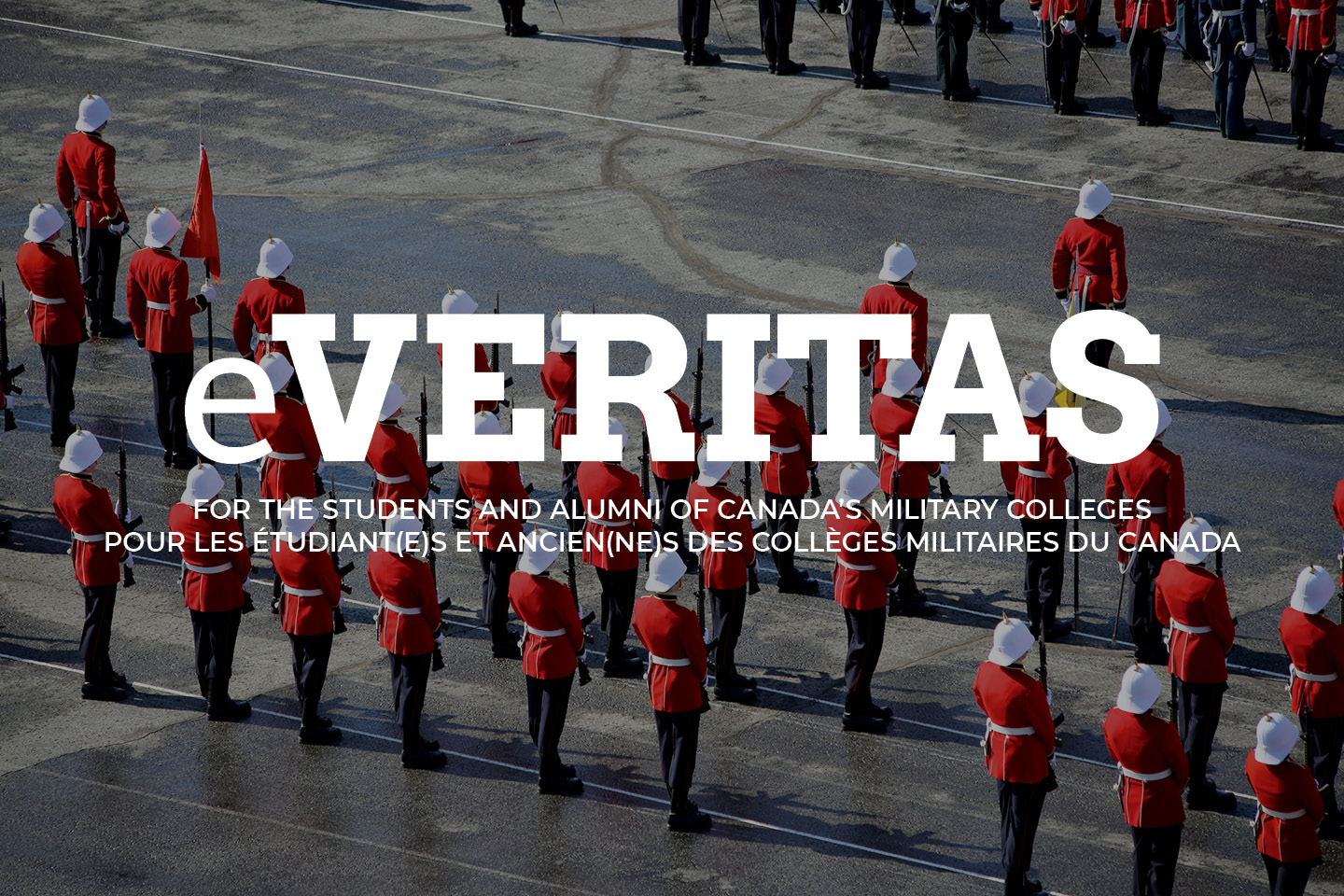 22 Feb 52
This evening we climbed aboard a bus and headed for Toronto to compete with U of T. at swimming, squash, rifle and revolver shooting. It always seems like a terribly long trip especially when everyone is so eager to get there. We finally arrived and I buzzed up to Webber's and ate cookies with Fran before turning in.
23 Feb 52
Up early and down town to see Mr. D.L. Gordon of Clarkson Gordon and Company (CA's). He talked with me for about an hour and a half about the C.A.'s profession. His firm hopes to take in two or three cadets each year. Had lunch with Fran then up to Hart House to shoot. We won the match by a slim margin of points. The rifle team also won, squash boys took only 1 out of 4 matches and the swimmers took several events but were not actually competing in all events and classes. Met many old faces around including Bruce MacLeod. Went up to Pete's for a while and shot the breeze with him for a while.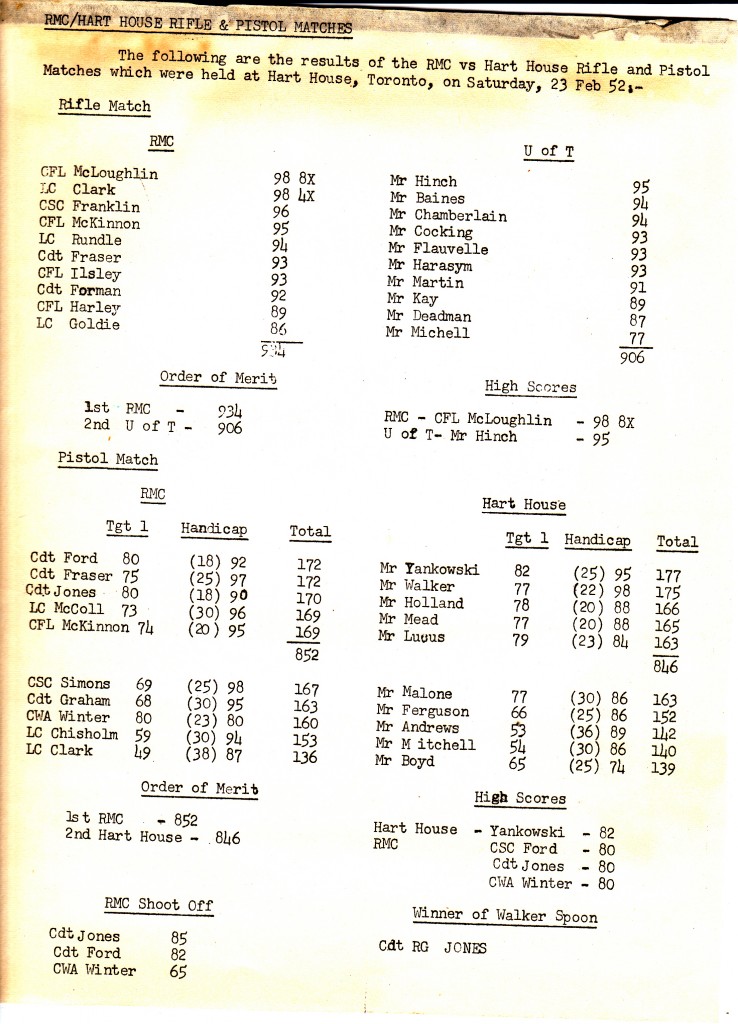 24 Feb 52
Went to church today – the new rebuilt Humbercrest – had a wonderful apple pie for dinner and the off right away to catch the bus back. The return trip was pretty quiet actually as everyone had had a lot of weekend. The Royal Roads teams lost to R.R. detailed result will follow. The hockey team won games over the weekend and the basketball team did well also.