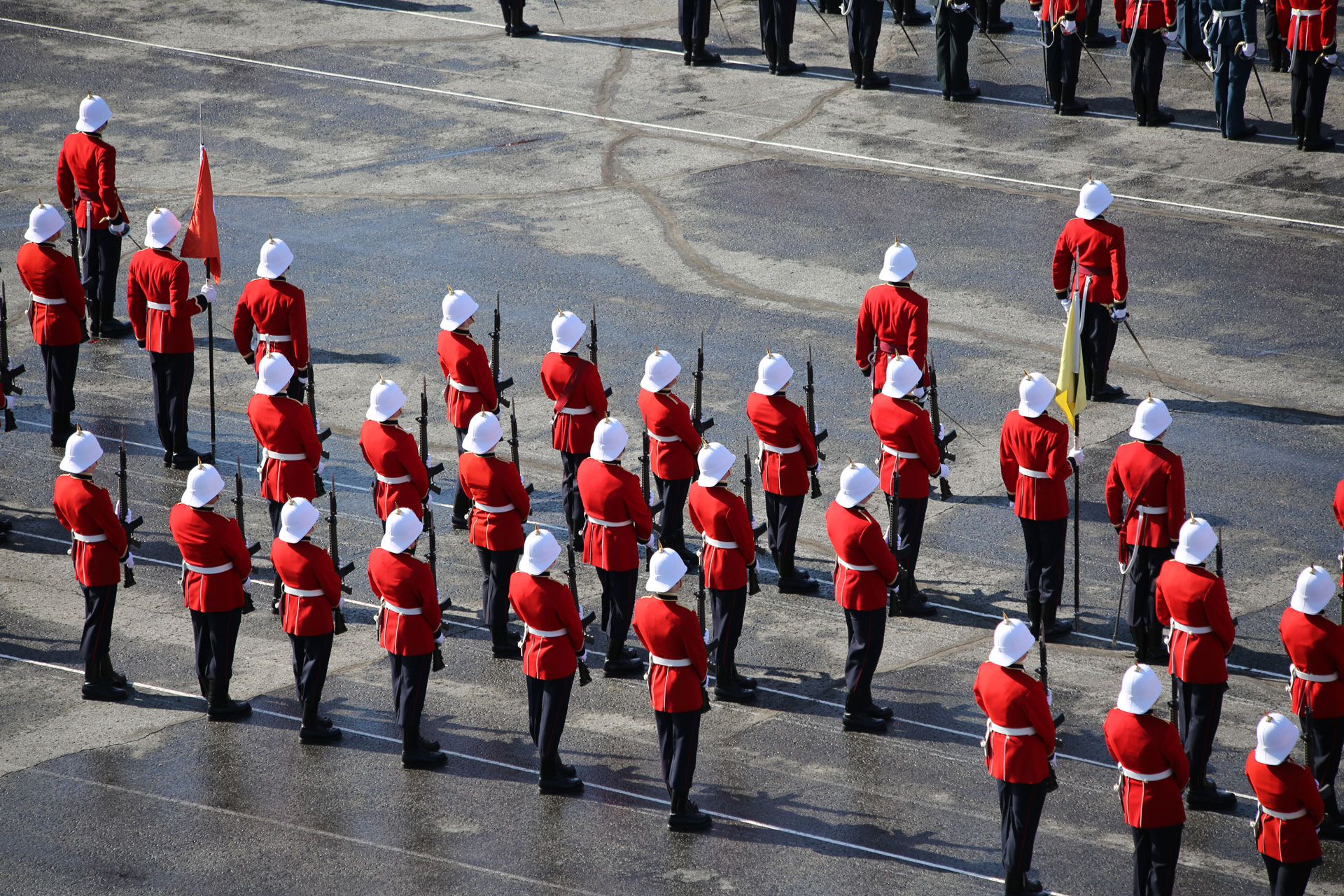 Article and photos by 25881 OCdt (II) Anthony Matlock
This past Wednesday morning, 30 March, the Cadet Wing assembled on the parade square for the year's final IM Award Ceremony.
Prizes for top positions such as Most Valuable Player (MVP) and Most Sportsman-like Player (MSP) were awarded for all five winter IM sports: basketball, handball, dodgeball, water polo, and ice hockey.
As for the playoff champions: 13 Squadron dominated the trophy-podium with first-place in handball, water polo and dodgeball. The basketball first-place trophy went to 10 Squadron, and the ice hockey champions for tier A was team 1 (1,2,3,4 Squadrons), and tier B was team 7 (8,9,10 Squadrons).
According to Chad Blundy, the Acting Recreation and IM Manager: "Another successful Intramural season has come to an end.  As shown at the awards parade, there were many accomplishments in athleticism, sportsmanship and teamwork.  Congrats to all the winning teams and individuals, and thank you to everyone who has supported the IM program this season!"