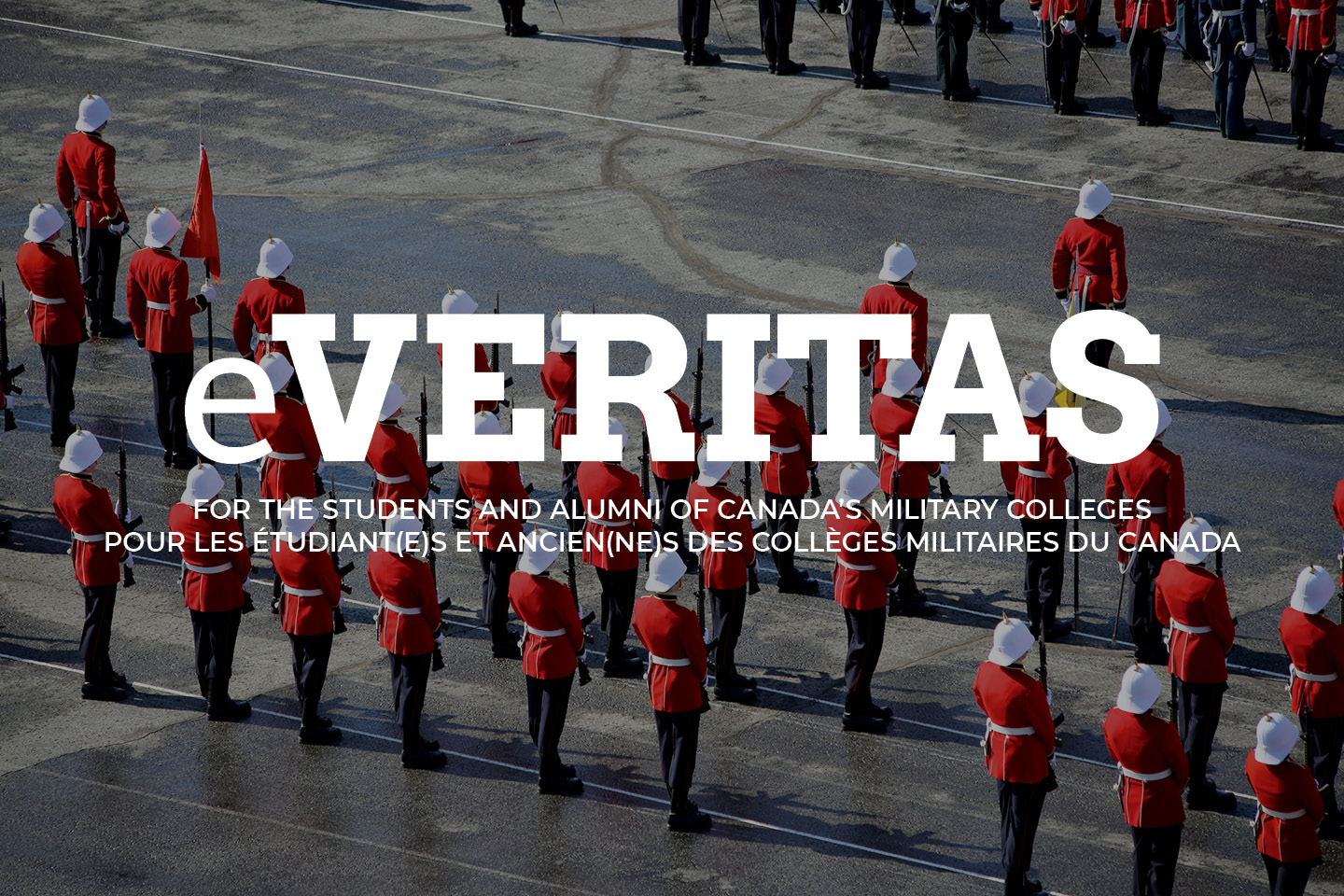 PAG Comes Through Again!
By / par 26969 OCdt Alexander Upshaw-Dammer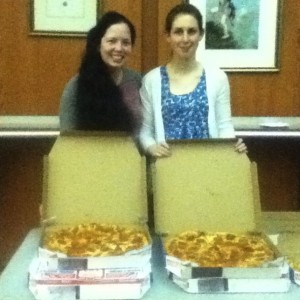 On Thursday, April 30th, in conjunction with the Cadet mess's popular TGIT event, the Peer Assistance Group (PAG) offered free pizza. The pizza was enjoyed by many cadets, having just finished a very busy week of elemental training, with almost thirty extra-large pizza's being eaten in less than twenty minutes. The Peer Assistance Group was very happy with the turnout, and looks forward to providing future events to the Cadet Wing!
GAP vient en aide encore une fois
Le 30 avril, en conjonction avec l'événement populaire « TGIT » du Mess des élèves officiers,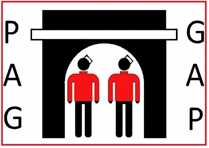 le Groupe d'Assistance aux Pairs (GAP) a offert de la pizza gratuite. La pizza a été appréciée par beaucoup d'élèves officiers, qui venaient de finir une semaine d'entraînement élémentaire, avec presque trente très grandes pizzas mangées en moins de vingt minutes. Le Groupe d'Assistance aux Pairs est très content du taux de participation, et a hâte de continuer à offrir d'autres événements à l'escadre des élèves officiers à l'avenir!
Caption: PAG members (L) Denice Zoretich, and Mary Valair help to hand out pizza. / Les membres du GAP Denice Zoretich et Mary Valair aident à distribuer la pizza.
In This Issue 19:
SPECIAL REQUEST:
Our good friend and long-time tennis buddy, Dr. YT Chan is trying to make contact with Major( retired air force) Jack M.F.Riley – who was a staff member in the Department of Electrical Engineering, RMC, from 1977 to 1980.
Last known location: Victoria, BC.
Any of our readers who can help out please contact YT directly: chan-yt@rmc.ca
***
4 RMCC cadets celebrate Khalsa Day
Article by OCdt. Anand (IV) 2 Squadron, 26288
On Sunday April 27th, four RMC cadets attended the Khalsa Day (Vaisakhi) Parade in Toronto, ON. Khalsa Day parade celebrates the birth of the Khalsa, where in 1699 AD, the 10th Sikh Master Guru Gobind Singh created a new order of Sikhs known as the Khalsa – the "Pure Ones". This new order required initiated Sikhs, males and females alike, to abide by a conduct and a way of living with strict moral and spiritual principles. This is what gave rise to the Sikh's 5 Articles of Faith: Kara (bracelet), Kirpan (dagger), Kanga (comb), Kachara (undergarment), and Kesh (unshorn hair). Sikhs have a strong martial heritage.  In the World Wars, 83 000 turban-wearing Commonwealth Sikhs were killed, and close to 110 000 were wounded.
Famous Sikh musicians and scholars also took part in and sung hymns and prayers at the Canadian National Exhibition grounds. This is the third largest parade in Canada and attracts thousands of participants and spectators each year. This year, the parade attracted over 100 000 Sikhs and Torontonians.
Four RMCC cadets attend this event this year (26288 OCdt. Sarabjot Anand, 26321 OCdt. James Dunn, 26788 OCdt. Sarbjeet Nijher and 26628 NCdt. Tejvinder Toor.) There was a military contingent on this parade comprised of the RMC cadets, Infantry and Artillery Reservists. Lt. Bhatti and the 32 Canadian Brigade Group organized the military contingent and OCdt Anand commanded the contingent. A big thank you goes to the RMCC leadership for letting us represent RMCC and the CF at the Khalsa Day Parade.
***
***

ENCORE:

To find an article: copy title into the search bar on the top of the website and press the 'enter' key.

To search for an individual: type their name into the search bar and press the 'enter' key.
Heritage Lane Project RMC / CMR Saint-Jean Projet du chemin patrimonial
GOLF BÉNÉFICE DE LA FONDATION DES ANCIENS DU CMR EX-CADET GOLF TOURNAMENT – RAPPEL – 5 juin
A 75th Anniversary Update on the Royal Roads Paverstone Project
AFGHANISTAN A CANADIAN STORY 2001-2014 AS TOLD BY MEN AND WOMEN WHO SERVED
11721 Larry Stevenson heading to Antarctica; looking for help
3069 W.A. McColl's Diary (1949 – 53)
Retirements – One Ex Cadet & One PG
***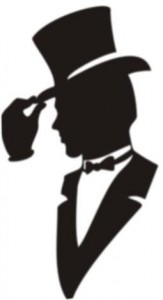 A tip of the hat to the following members who just recently updated their Club membership status: Chapeau aux membres suivants qui ont tout récemment mis à jour leur adhésion au Club:
2933 Maurice Lalonde; 2987 William (Bill) D Sulliven; 3069 William A McColl; 3209 Joseph B Ford; 3378 Lorne C Smith; 3613 Barry A Culham; 3673 John Jory; 3821 Ronald J Muir;   5471 John Coderre – Lifetime membership; 6589 Thomas A Bailey;
7072 F. Roy Thomas; 7729 Ross F Carruthers.

***
(For those who have let their membership lapse during 2014 & before – we miss you. Please update soon.)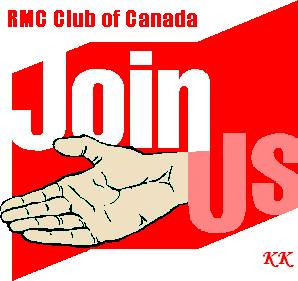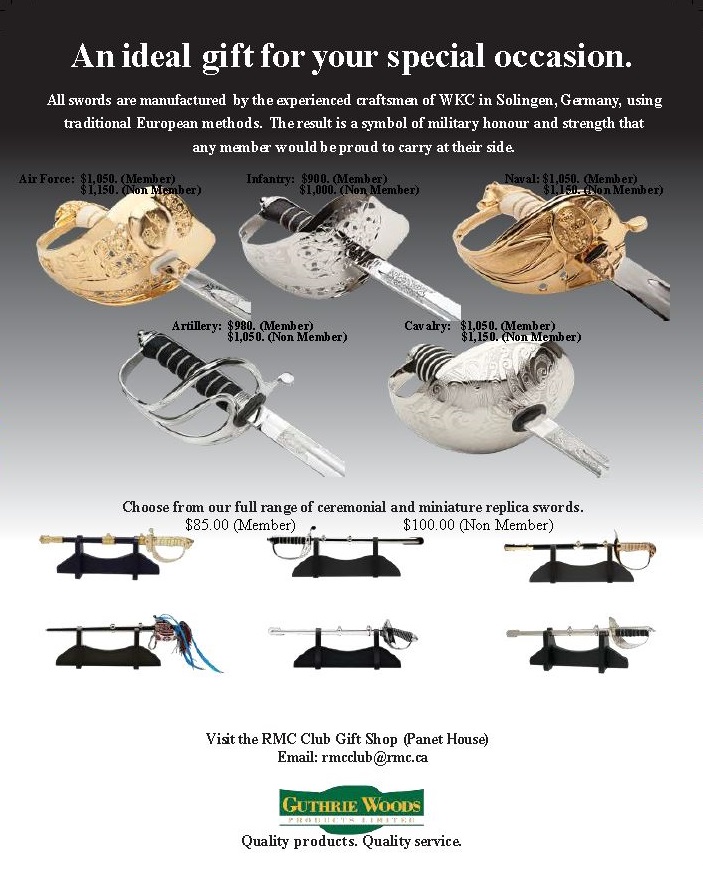 Available at the RMC Club Gift Shop – Contact Mary Darlington for more info – rmcclub@rmc.ca