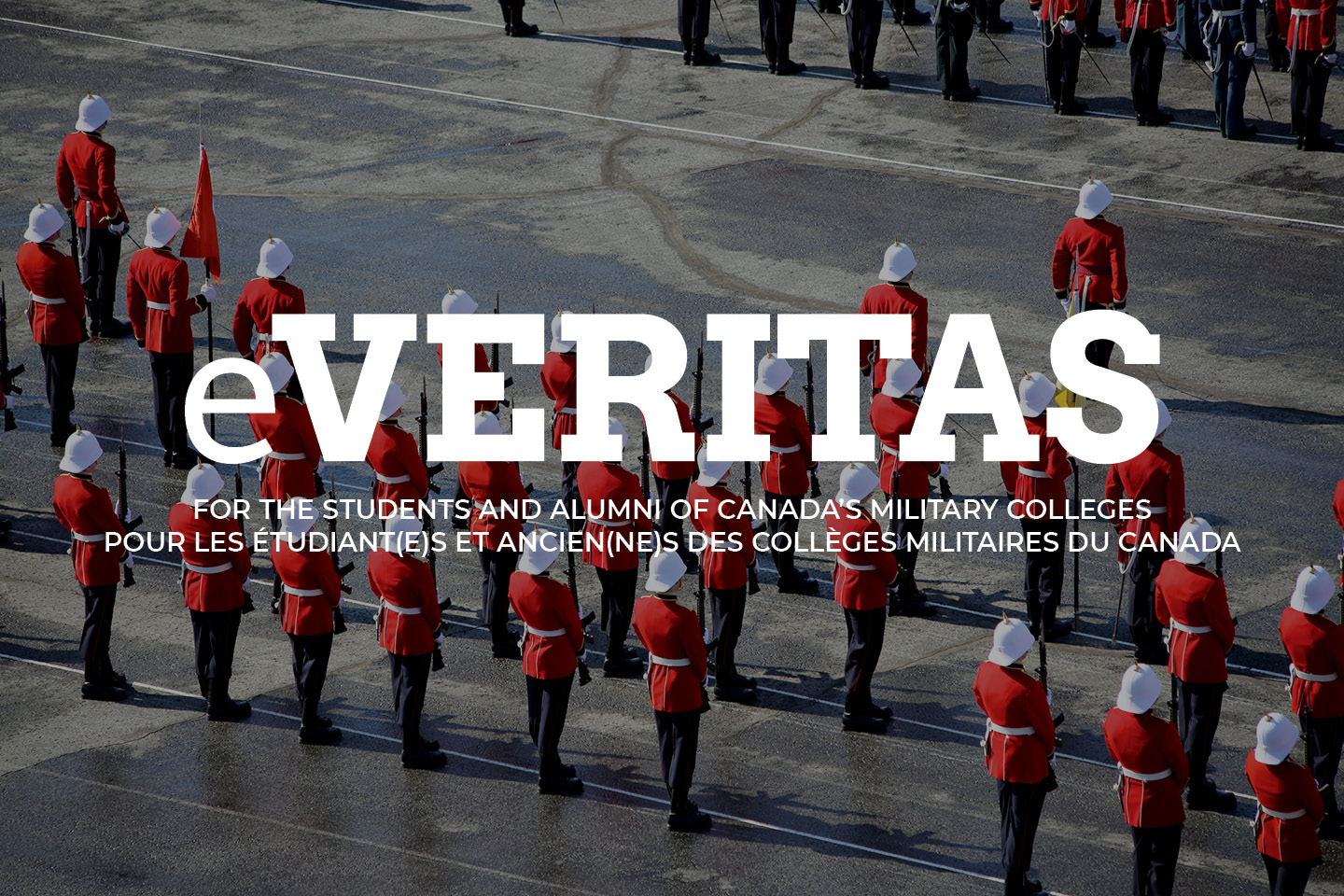 xx


IN THIS ISSUE 32:
To find an article: copy title into the search bar on the top of the website and press the 'enter' key.
To search for an individual: type their name into the search bar and press the 'enter' key.
DCadets addresses RMC Club – Kingston Branch;
Qu'est-ce qui se passe au CMR Saint-Jean;
Close to 250 Recruits Arrive to Start 2 Weeks of Boot Camp;
Steve Leknois: In Conversation with Brent Fisher;
Banner Year for (W) Soccer Rooks;
Ex-Cadets in the News;
Where are they now?
Royal Roads University Reunion & RCN's 100th Anniversary Ship's Decanter;
Stained glass windows at Yeo Hall & the Chapels;
WiDS – WHAT'S NEW – CDS to Speak 13 September;
DID YOU KNOW? BY VICTORIA EDWARDS;
Births | naissances;
Deaths | Décès;
You May Know These 24…But Do You Really Know Them?
_________________________________________
Positions Available /

Postes disponibles
Java Script Analyst/Programmer, Analyste / Programmeur d'applications – Java script, Montréal, Aeroplan, (min. exp. 2 years)
Enterprise Application Architecte, Architecte d'entreprise – Applications, Montréal, Aeroplan, (min. exp. 8 years)
Software Designer, Ingénieur de logiciels, Montréal, MDA Corporation, (min. exp. 4 years)
Engineer / Developer Embedded Systems, Ingénieur / Développeur de systèmes embarqués, Montréal, Micrium, (min. exp. 2 years)
SAP Senior Data Planner, Planificateur sénior SAP, Laval, Xstrata, (min. exp. 2 years)