140 Club
The response for membership to the140 Club has been very positive after one week. A reminder we will need confirmation for memberships by 31 Oct – 4PM ET, so we can meet the deadline for printing of the VERITAS magazine.  More details for 140 Club here.
Confirmed & proud 140 Club Members to date…
Books have been delivered or will be in the mail soon to:
2831 Cameon Crowe; 2851 Ben Young; H2897 Herb Pitts; 3069 Bill McColl; 3080 Paul Preville; 3185 Fred Aldworth; 3201 Aus Cambon; 3221 Jon Jennekens; 3334 Dave Wightman; 3342 Craig Moffatt;  H3356 Robin Cumine; 3528 Paul Manson; 3567 Jim Shantora; 3630 Mamoru Sugimoto; 3673 John Jory; H3918 Al Roberts; H3948 John Plant; 3959  Phil Smith; 4259 Skip Sears; H4377 Richard Evraire;
4459 Edward Murray; 4467 R Brian Smale; 4477 Tony Manson; 4606 Warner Sharkey; 4672 Paul Corbeil;  5045 Ralph Awrey; 5105 Jack Granatstein; 5244 Tony Downs; 5337 Bob Carr; 5533 Glenn Allen; 5586 Ian Mottershead; 5604 Ken Smee; 5675 Dennis Apedaile; 5780 Bernie Laliberte; 5877 Ted Davie; 6440 Anthony Goode; 6566 Doug Ross; 6559 Gerry Mueller; 6612 Bruce Corbett; 6630 Peter Glynn;
6655 Cecil Lukenbill; 6772 Bob Mason; 6776 Tim Sparling; 6777  Michel Charron; 6810 Gilles Nappert; 6913 John Hosang; 7264 Ross Betts; 7278 Peter Fosbery; 7602 Tom Smallman; 7761 Michael Johnson; 7826 Ivan Wawryk; 7838 Henri Cardinal; 7855 Paul Hession; 7904 Normand Levert; 8027 Ron Dickenson; 8074 Doug Smith; 8360 David Shaw; 8408 Mike Darch; 8475 Rem Westland; 8816 Marius Grinius;
8851 John Moyer; 9143 Bruce McAlpine; 9711 Tom Robinson; 9914 Robert Craig; 9926 Brian Eatock; 10218 Paul Crober; 10263 Don Lovell; 10277 John Miller; 10420 Charles Kaszap; 10642 Doug Wright; 10675 Pete  Elliott; 10950 David Hall; 11127 Douglas J Moore; 11564 Doug Southen; 12059 Jacques Gagne; 12141 Bryn Weadon; 13125 Mike Knowles; 13143 Mark McQuillan; 13605 Greg Caws; 13987 Bryan Bailey;
14596 Dean Milner; 14420 Scott Durie; 14892 Tim Patriquin; 15928 Marek Wakulczyk; 16130 Matt Oliver; 16442 Bill Griffs; 16493 Chand Sooran; 17063 Alain Bouchard; 17362 Don Ludlow; 17834 Jim Fasano; 21736 Adam Bruce; 22139 Tom Wyand; 22471 Shannon Goudie; 23604 Tawfiq Ghadban; 23785 Matt McLeod; 23988 Gino Bruni; 24712 Brent Fisher; 25573 Dave Neppel; S125 Bill Oliver; S137 Don Macnamara;
F&F Norman Cole;
***
What Club members have to say:
"The book arrived today – it is a beautiful representation of college life, history and values."
8027 Ron Dickenson – Class of 1969
"Received my 'gift' in the mail today. What a beautiful book. I will certainly enjoy it. Thanks and all the best….."
TDV 4467 Brian Smale
***
xxx
Visit our Flickr Albums – Here
Tks to our volunteer photographers for this Issue:
Scott Howells; Colin de Grandpré; Stefan Janjic – Ben Burnell; Wilson Ho; Tristan Thomson; and Tim Robichaud
(Sorry, if we missed anyone)
In This Issue 40:
23413 Mitchell Atkinson: 'D' Division Commander
25276 Ben Apedaile & 2 friends making a positive difference in Peru
CDAI Symposium: 'Captain Nichola Goddard Game Changer Award' introduced
Qu'est-il arrivé à Robert Charette? What ever happened to Robert Charette?
Future CAF leader: 26893 OCdt Mitchell Hewson
RMC Military Skills (Sandhurst) Team Selections

Canadian reservists attend NATO course /
Des réservistes canadiens participent à un cours de l'OTAN
No Time for Platoon ARTEPS in a Mechanized Battalion
Previous articles you may have missed:
To find an article: copy title into the search bar on the top of the website and press the 'enter' key.
To search for an individual: type their name into the search bar and press the 'enter' key.
Join the 140 Club / Adhérez au club 140
A big thank you from Le Bourgeois de la Chasse-Galerie
Remembering and Honouring the Memory of 12157 Wayne 'Booner' Boone
Fencing: Anne-Lucie Bouchard Tries out Varsity
Truth, Duty, Valour Campaign Supports 2017 European Battlefield Tour
ALOY Program Takes Off: It's been a month at school; cadets continue to impress
RMC CLASS OF 1970 – ATHLETICS WALL OF DISTINCTION PROJECT
***
A tip of the hat to the following members who just recently updated their Club membership status – Chapeau aux membres suivant qui ont tout récemment mis à jour leur adhésion au Club:
 3172 Marshall M Soule.

For memberships due to expire soon; please contact us asap with your renewal.

Thank you in advance for your kind cooperation.
***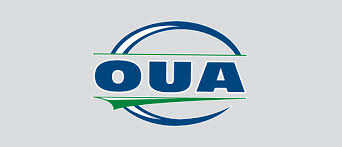 Varsity Sports scoreboard:
(W) Soccer:
Fri 14 Oct RMC 3 – Trent 1
Sun 16 Oct UOIT 4 –  RMC 1
(M) Soccer:
Fri 14 Oct Trent 2 – RMC 1
Sun 16 Oct UOIT 3 RMC 3
(M) Rugby:
Sat 15 Oct  RMC 22 – Trent 7 (4th win in a row!)
RMC is now in 5th place and guaranteed a playoff birth for the 3rd time in 4 years.
Matt Courtney IV (Brockville ON) scoreed a try, a penalty and two conversions for 12 points and moves him up to 4th place in OUA scoring
(M) Hockey
Fri 14 Oct U of O 7 – RMC 2
Sat 15 Oct  Laurentian 3 – RMC 1
Complete OUA coverage here