In This Issue 41 –

Fall Photos 2017 – On the peninsula – Photos by:28230 OCdt I Victoria Pierrot – 12 Squadron 
Table of Contents:
Air Commodore Birchall Award Dinner 2017: Oh what a night!

"SPORTS AT RMC IN THE POST-WAR ERA" #6 Canadian Origin, Leadership Development, Flexibility: BASKETBALL

19619 Karine Chayer: RMC, a life of home and military

Popular Padre, LCdr Catherine MacKinnon, left her mark at RMC, on her way to Ottawa

Cadets on the road: Saint John's / New Hampshire / Annapolis

Cadet Snapshot No. 1: Jessica Perigo, Hope Medallion Winner

Military Skills Team (formerly known as Sandhurst team): Final Selections

Message Board / BABILLARD: Guess Who's Coming to RMC – Remembrance Day Weekend?

Direct from Panet House / Direct chez Panet

The Dashing Young Québécois Corporal — a Lesson in the One Third/Two Thirds Rule

***
CAREER OPPORTUNITIES – Nos offres d'emploi
ENCORE:
U.N. thanks Canada for support provided by Dr. Walter A. Dorn
THE ROYAL MILITARY COLLEGES OF CANADA FOUNDATION INC.: Looking for an Executive Vice President /
VICE-PRÉSIDENT EXÉCUTIF FONDATION DES COLLÈGES MILITAIRES ROYAUX DU CANADA INC.

ATHLETICS WALL OF DISTINCTION: Honouring our Athletes, Teams & Builders / MUR DE LA RENOMMÉE SPORTIVE: Honorer nos Sportif/ Équipe / Bâtisseur
Posts to Facebook and Twitter by the Royal Military College:
***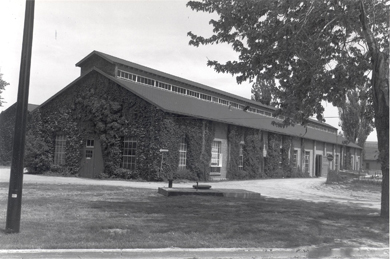 Calling all former Mechanical and Engineering & Management Faculty
Soon-to-be Published Book
Mechanical Engineering at RMC 1876-2015
RMC is one of the four oldest engineering schools in Canada.  Its evolution since opening in 1876 parallels important events happening in the outside world.  Engineering as a profession and the education of engineers both evolved continuously and changed dramatically from 1876 until the present.  A number of former faculty members have written a book on the history of Mechanical Engineering and related disciplines at the College.
The book describes the changes that occurred in society, and shows how engineering education at RMC evolved in response to them.  Each chapter in the book covers a particular era in the history of the College and outlines the background of political and technological events underway in Canada and internationally at that time.  The book places emphasis on issues falling within the broad discipline of Mechanical Engineering, and includes the Engineering & Management and Aeronautical Engineering programs, as they originated in the Department.
The chapters are:
Engineering Before the College Opened
The Early Days – 1876-1918
The Inter-War Years – 1919-1942
Post-War Reopening and Modernization – 1948-1961
Degree Granting and Graduate Programs – 1962-1975
Bilingual Engineering Programs Begin – 1976-1989
A Decade of Change – 1990-2000
The Aeronautical Program and Faculty Renewal – 2000-2015
Conclusions
After more than 10 years, this book is finally nearing completion.  It includes all the annual faculty/graduating class photographs since WWII, and an appendix, which lists the names, qualifications and period of time spent at RMC for all those who taught subjects within the scope of Mechanical Engineering.  Where available, photos of each faculty member have been included.  Included are the faculty members who taught Engineering & Management and who teach Aeronautical Engineering.
If you were once a military or civilian professor in the Mech or E & M departments, there should already be an entry for you.  The authors have tried to contact all former faculty to ensure that the information presented is correct and that the included photograph is suitable.
If you have not been contacted, it means that we do not have your current email address.
If you wish to see what your draft entry in the faculty appendix looks like, please contact Mike Bardon at [email protected] for a preview.  This will give you the chance to correct any errors and, if you wish, to provide a better photograph.