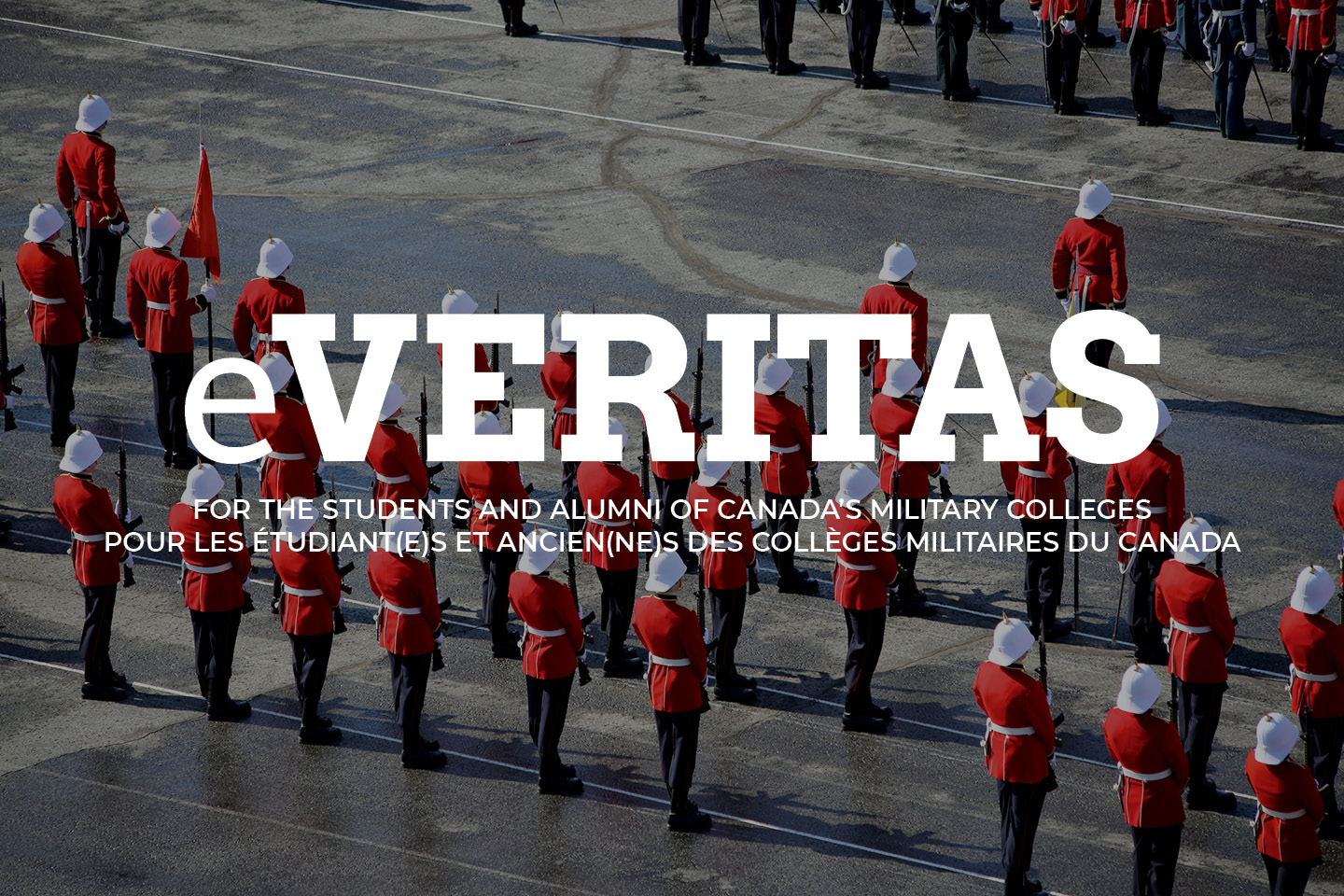 Flickr link which takes you to all our e-Veritas albums. HERE
SPECIAL THANKS TO OUR VOLUNTEER PHOTOGRAPHERS:
Melanie Hughes, James Howells, Blake Simpson, Erik St Gelais; Colin de Grandpré;and
Denice Zoretich
***
In This Issue 43:
Ex Cadets & the Federal Election Results: 3 wins & a loss
OUA: Rugby team knocking on play-off door
Captain (24350) Mathew Molsberry, Class of 2009:
Shares his military experience and RMCC memories
USAFA Cadets: Nathan Foss and Chase Bockstruck – Talk rugby & Montreal
The Way I See It: Rugby Takes a Historic Win on the Road to the Playoffs
New System, New Rules, Stronger Leaders
Qu'est-ce qui se passe au CMR Saint-Jean
Morale Building Quotes from Eleanor Roosevelt
xx
ENCORE:
To find an article: copy title into the search bar on the top of the website and press the 'enter' key.
To search for an individual: type their name into the search bar and press the 'enter' key.
Toronto Branch: Fall Social and Remembrance Day Gathering
CONFÉRENCE / CONFERENCE – 25/11/2015 – Saint-James Club of Montreal
23160 Joe Grozelle Not Forgotten
11668 Harold & 11667 Philip Henderson: Wrap-up 42 year careers serving in the RCN
RMCC a little different, eh?
WANTED – POTENTIAL STUDENT ATHLETES
Featured Business & Thank You Sponsors
 Looking back through a number of Reviews…
Army West Point Weekend 2016: To Include Two Alumni Games
(For those who have let their membership lapse over the past year & before – we miss you. Please update soon.)