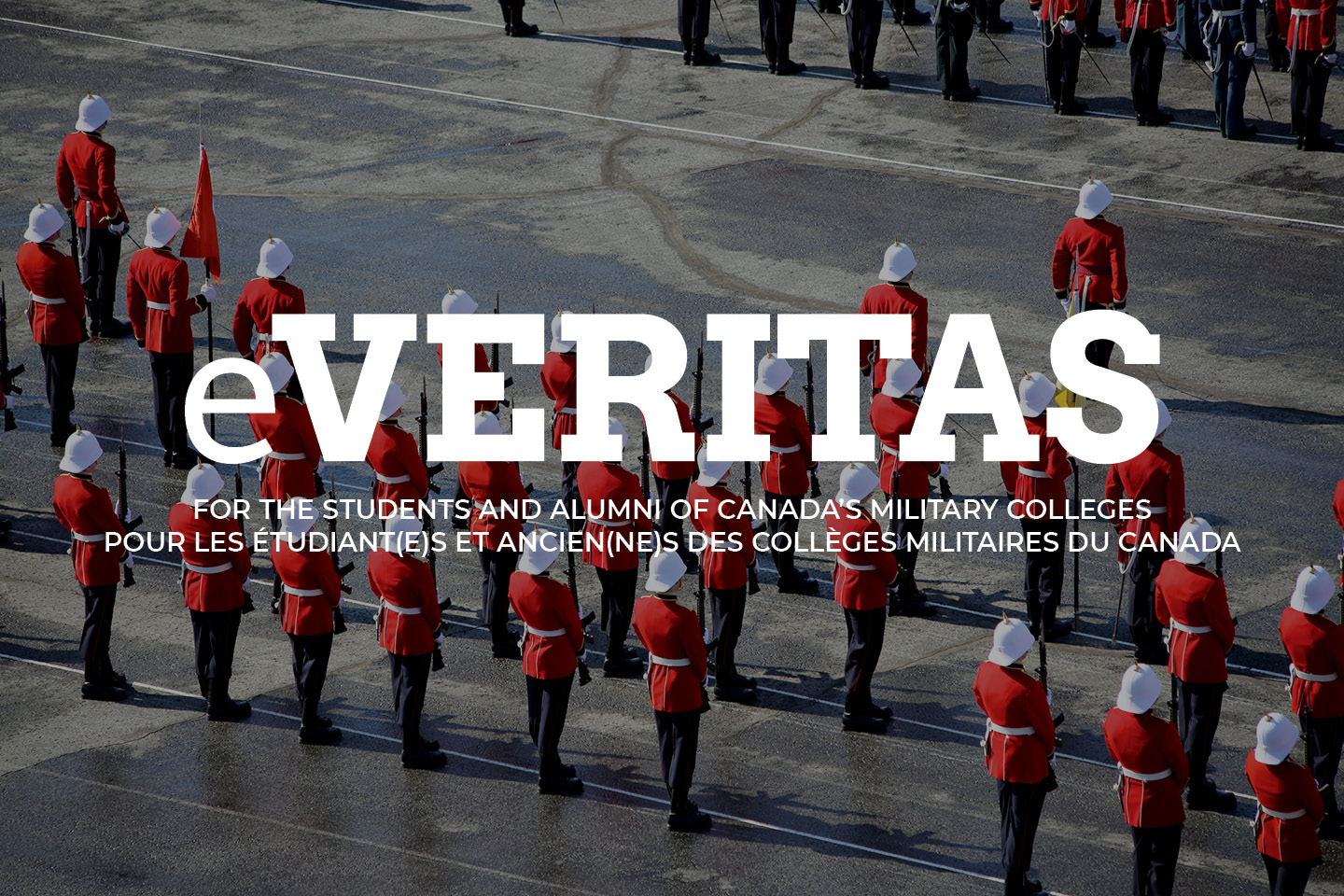 The RMC Club Gift Shop

/

La boutique du Club des CMR

All e-Veritas readers are urged to support the RMC Gift Shop whether you're in Kingston or Online
Nous encourageons tous les lecteurs de e-Veritas à soutenir la boutique du Club des CMR lors de leurs visites à Kingston ou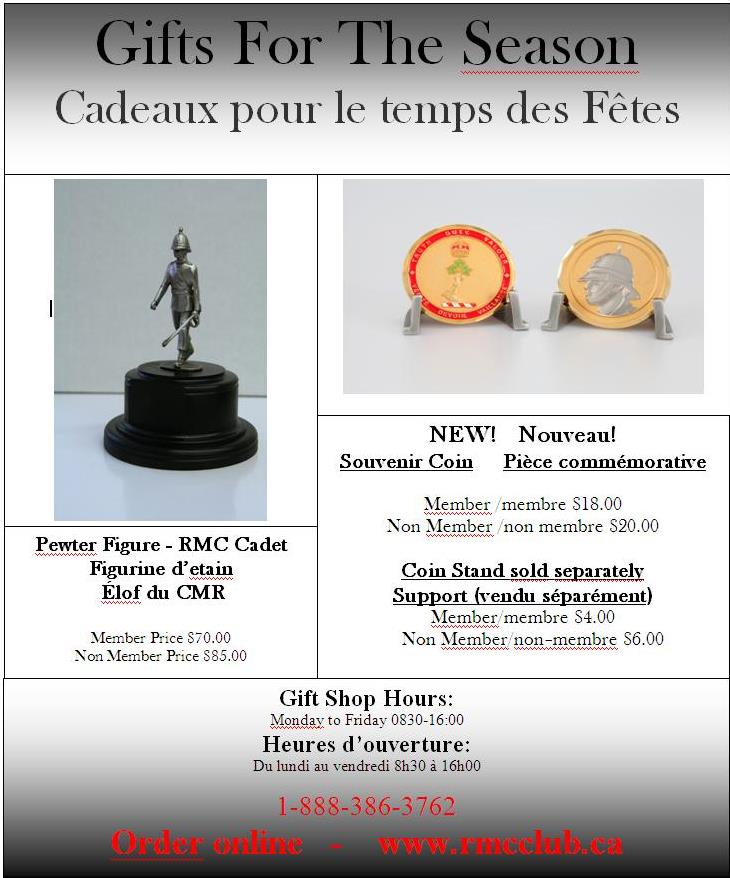 _____________________________
In This Issue 44:
To find an article: copy title into the search bar on the top of the website and press the 'enter' key.
To search for an individual: type their name into the search bar and press the 'enter' key.
FALL CONVOCATION – Bernard Laliberté & Colin Franklin to Receive Honourary Degrees;
Beautiful Fall Days on the Peninsula;
Catching Up With the News;
Varsity Sports;
Women Emerging in Military Sport / Les Femmes découvrent leur rôle dans le monde du sport militaire;
Ex-Cadets in the News;
G.G. Presents Military Decorations to 19 Ex Cadets;
Where are they now?
Qu'est-ce qui se passe au CMR Saint-Jean;
Careers | Carrières & Births | naissances;
E3161 Victoria Edwards (RMC 2003) In Conversation With Two CWCS;
Notices | Avis;
Deaths | Décès;
We Remember