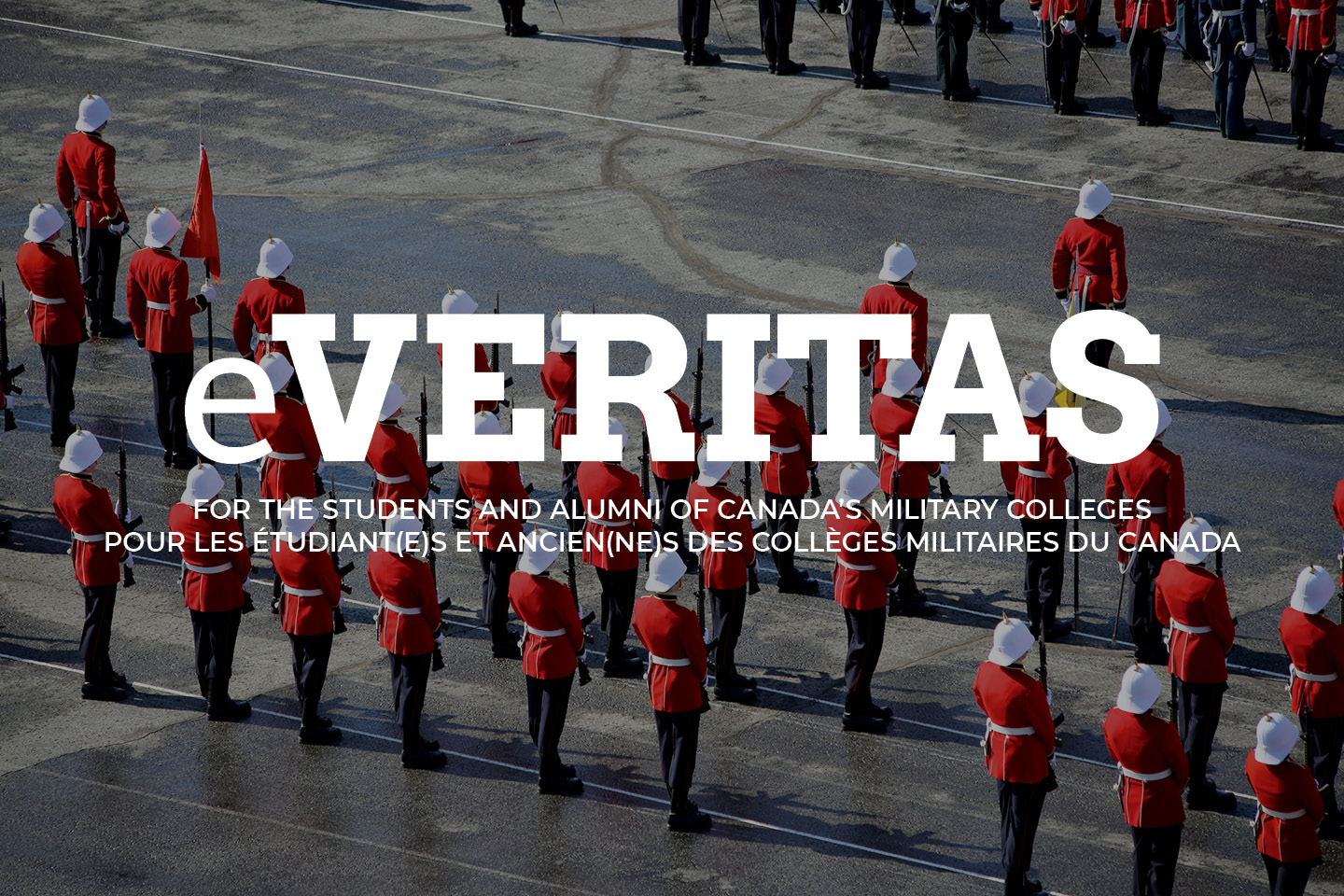 The Old and the Young – 11 Nov, 2014 – Royal Military College of Canada –
Photo by Kommy Farahani
***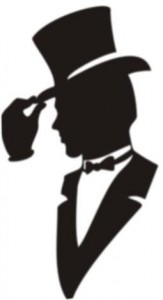 A tip of the hat to the following members who just recently updated their Club membership status: Chapeau aux membres suivants qui ont tout récemment mis à jour leur adhésion au Club: 3238 Fred WJ Myers – Lifetime Membership; 3853 W Neil Russell; 3949 Angus Armstrong; 3952 Roger Wainwright; 4214 Wayne J Fisher; 5215 Larry Springford; 6577 George  VanderKuur; 7337 Kenneth Beswitherick – Lifetime Membership; 9184 Bill Simms; 10253 Alynn B Klassen;
12163 Michael Diebel.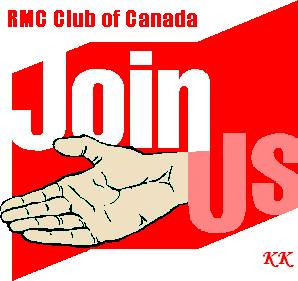 In This Issue 45:
***
A big thank you to

5604 Ken Smee

for his recent e-Veritas 2014 sponsorship support.
Full 2014 sponsorship list
here
***
ENCORE:
To find an article: copy title into the search bar on the top of the website and press the 'enter' key.
To search for an individual: type their name into the search bar and press the 'enter' key.
2015 Celebrations for 75 Years of Excellence at Royal Roads
That Time of Year to be a Club Member and / or an e-Veritas Sponsor
AFGHANISTAN A CANADIAN STORY 2001-2014 AS TOLD BY MEN AND WOMEN WHO SERVED
Welcome New Sponsors. Thank You! Bienvenu aux nouveaux Sponsors. Merci!Updated
***
QUOTE(S) OF THE WEEK –
Morale Building Quotes from General William DePuy:
"There is nothing complicated about the command of men in combat, and no matter how sophisticated leadership courses may become, there are only three steps to perform, easy to state and not difficult to accomplish.
First, a leader of troops in war must decide in each tactical situation, or for that matter, each administrative situation, exactly what he wants to do with his unit.
Second, he must tell his men precisely what it is he wants them to do, and in most cases, it is best to tell them in the language of the street, not the language of the field manual. If the officer knows with certainty and confidence what he wants to do, he will have no trouble telling his soldiers what he has in mind.
And then lastly, he must insist that they do exactly what he told them to do."
General William DePuy – Commander of the 1st Infantry Division in Vietnam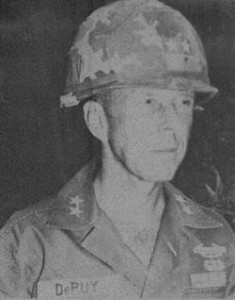 General DePuy was an officer of the highest ideals. His courage, sound judgment, and leadership produced military achievements of great value to his country. General DePuy's military career spanned 36 years and three wars. With his passing, the nation lost a faithful, valiant servant and the United States Army a great commander.
General William E. DePuy was born in Jamestown, North Dakota, October 1, 1919. He graduated from South Dakota State University with a Bachelor of Science in Economics. He was commissioned through Army ROTC as a second lieutenant in 1941 in the Infantry and joined the 20th Infantry Regiment, Fort Leonard Wood, Missouri. In April 1942, he joined the 357th Infantry Regiment of the 90th Division, Camp Barkley, Texas, where he served in a number of positions including Regimental Operations Officer and Battalion Commander, deploying with the regiment to the European Theater of Operations in March 1944. He fought with the division in the Normandy hedgerows and during the Northern France, Ardennes, Rheinland, and Central Europe Campaigns. In July 1945, he became G-3 of the 90th Infantry Division. In the fall of 1945, he returned to the United States to attend the Command and General Staff College, Fort Leavenworth, Kansas. Following graduation he was assigned to the War Department General Staff in the Office of the Assistant Chief of Staff, G-1. General DePuy attended the Army Language School in Monterey, California in January 1948 for a 12 month course in Russian. He then attended a course at the Strategic Intelligence School in Washington, D.C. prior to becoming the Assistant Military Attache, and later the Acting Army Attache in Budapest, Hungary in 1949. General Depuy's next assignment in 1950 was with the Central Intelligence Agency in Washington, D.C. where he headed China operations. In February 1953, General DePuy entered the Armed Forces Staff College in Norfolk, Virginia, and upon graduation was assigned to Germany where he served a three year tour as Assistant G-3 in V Corps; Commanding Officer of the 2d Battalion, 8th Infantry Regiment; and Acting Deputy Chief of Staff' in V Corps. Returning again to Washington, D.C., in 1956, he served for four years in the Office of the Chief of Staff of the Army helping in designing the Army's force structure, doctrine and training policies.
In 1960, General DePuy returned to Europe, first to attend the British Imperial Defense College in London, England and then after one year in • England, he went to Schweinfurt, Germany to become the Commander of the lst Battle Group, 30th Infantry, 3d Infantry Division. In May 1962, General DePuy returned to Washington where he served as Director of Special Warfare in the Office of the Deputy Chief of Staff for Military Operations. He later was Director, Plans and Programs, Office of the Assistant Chief of Staff for Force Development. General DePuy was ordered to Vietnam in May 1964, where he served as Assistant Chief of Staff for Operations, Military Assistance Command Vietnam (MACV). In March 1966, he became Commanding General, lst Infantry Division. Upon returning from Vietnam in March 1967 General DePuy joined the, Office of the Joint Chiefs of Staff as the Special Assistant for Counterinsurgency and Special Activities. On 10 March 1969, he was promoted to Lieutenant General and assumed the duties of Assistant Vice Chief of Staff of the Army, a position he held for four years. General DePuy became Deputy Commanding General, United States Continental Army Command in March of 1973 and later became the first Commander of the Army's Training and Doctrine Command. This new command had overall responsibility for the Army's training center and school system, the ROTC program, and combat and doctrine development. During his tenure, General DePuy set the Army on the course that ultimately, produced the winning teams during Operations JUST CAUSE and DESERT STORM. General DePuy retired from Active Duty in July 1977, but remained active in military affairs. He continued to write extensively on professional military subjects and lecture at the services' colleges.
For his service, General DePuy's awards and decorations include the Distinguished Service Cross with Oak Leaf Cluster, Distinguished Service Medal with four Oak Leaf Clusters, The Air Force Distinguished Service Medal, Silver Star with two Oak Leaf Clusters, Legion of Merit, Distinguished Flying Cross, Bronze Star Medal, Air Medal with Valor Device, and the Purple Heart with Oak Leaf Cluster. His foreign decorations include the Order of Commander in the French Legion of Honor, the Knight's Cross of the Germany Order of Merit, the Vietnam Cross of Gallantry, and the Republic of Korea Order of National Security Merit First Class.
General DePuy's life was characterized by courage, dedication, and vision: These qualities earned him the respect of all who knew him.
 QUOTE(S) OF THE WEEK Courtesy of 12570 Mike Kennedy