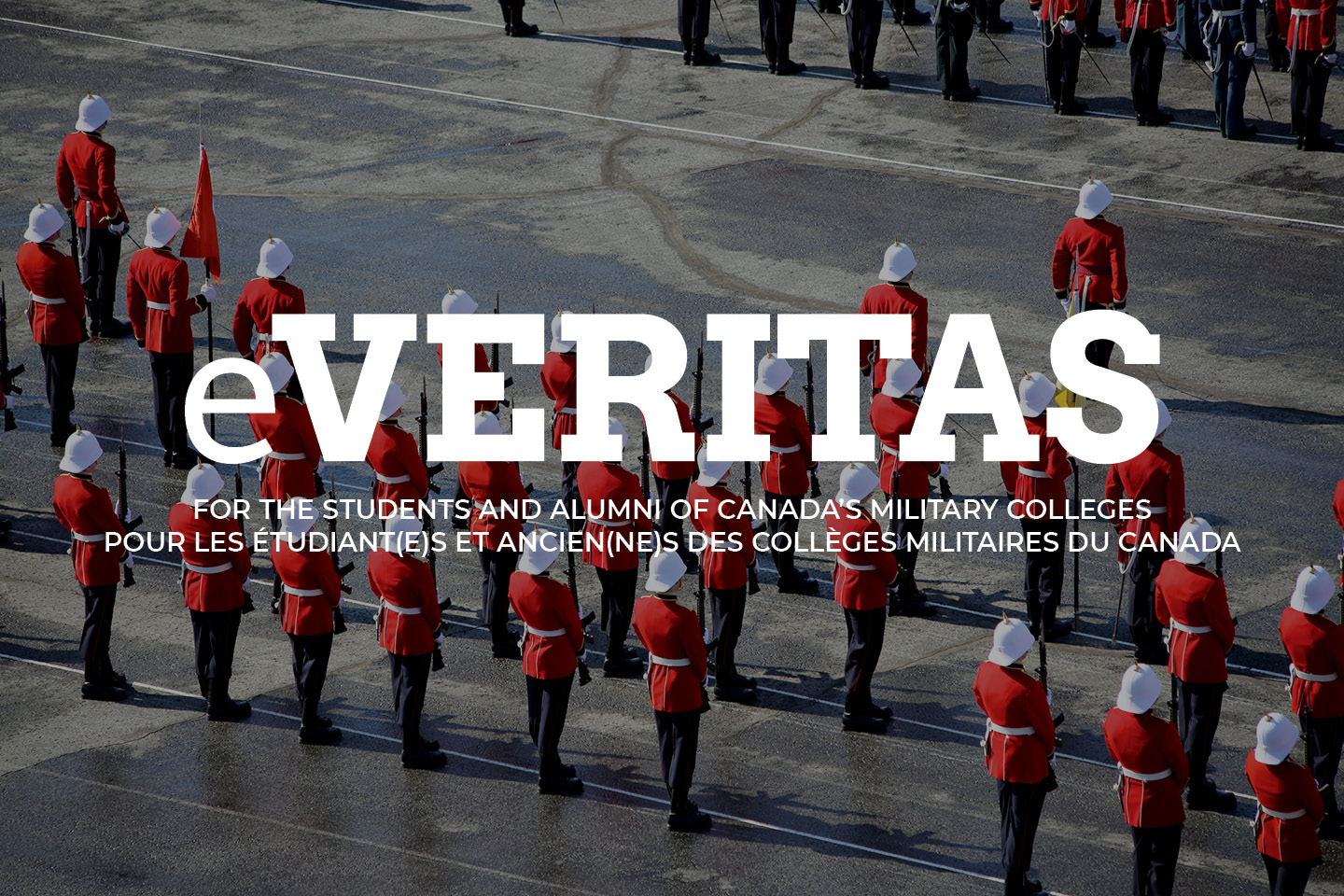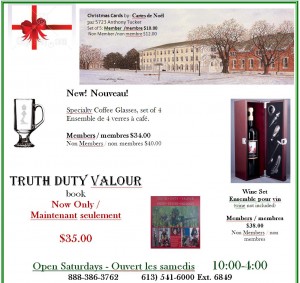 CLICK ON AD FOR BETTER VIEWING
PLEASE SUPPORT THE RMC CLUB GIFT SHOP
Vous trouverez des prix réduits à la boutique du Club des CMR veuillez démontrer votre appui.

IN THIS ISSUE 49:
To find an article: copy title into the search bar on the top of the website and press the 'enter' key.
To search for an individual: type their name into the search bar and press the 'enter' key.
The Week That Was;
Truelove Family Holiday Message /
message des Fêtes de la famille Truelove;
Qu'est-ce qui se passe au CMR Saint-Jean;
RMC Club & RMC Foundation Christmas & Holiday Messages;
Notices | Avis;
Where are they now?
Ex-Cadets & More in the news;
Civil Military Relations Seminar 2010;
Class of 66 In the news – 2 down under & 1 has written a book;
Special forces different from video game portrayal;
RMCSJ Cadets Participate in Artillery Exercise at CFB Valcartier;
Varsity Sports;
Careers | Carrières;
Deaths | Décès