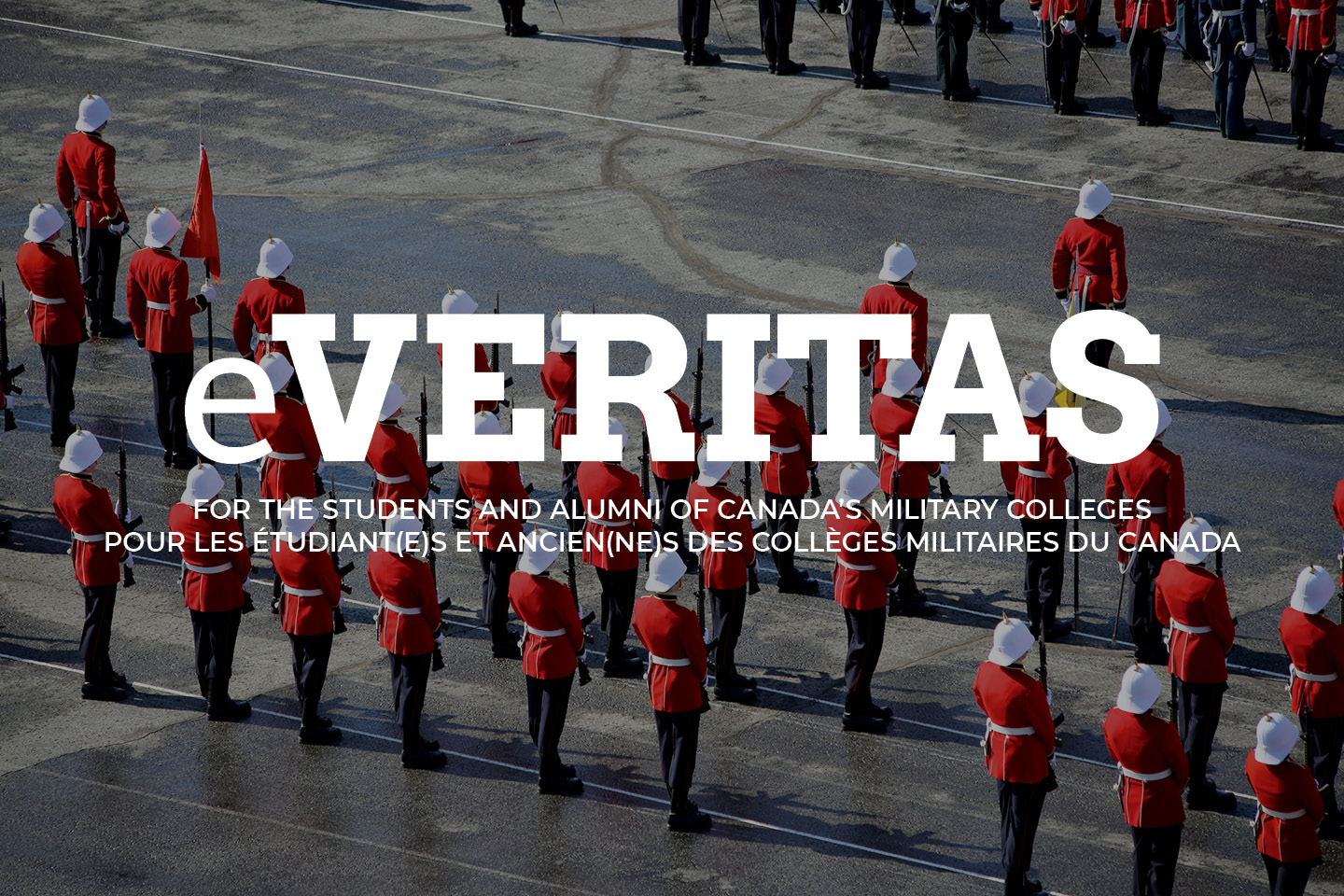 Les Souhaits de Noël du Commandant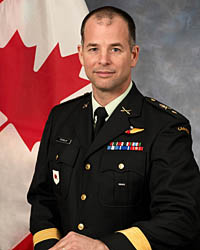 Comme les vacances de Noël et du Nouvel An approchent, il est important de prendre le temps de réfléchir sur le passé et regarder vers l'avenir. Au Collège Militaire Royal du Canada, nous avons eu des mois très occupés et nous avons eu beaucoup de réussites et encore plus à venir avec la Nouvelle Année. Il est maintenant temps de prendre une pause, de se détendre avec vos proches et de se recharger.
Avec des réunions de famille, dîners, et de nombreuses autres fonctions, toutes ces célébrations spéciales au cours du congé vont vous garder très occupés! Il est important de faire les choix nécessaires à fin de revenir reposé, en santé et prêt à débuter la nouvelle année et la deuxième moitié de l'année scolaire.
Comme toujours, assurez-vous de planifier votre transport de façon à retourner chez-vous en sécurité après les célébrations : un chauffeur désigné, un taxi ou rester chez votre hôte. Pas d'alcool au volant! Et si vous décidez de boire, buvez de façon sécuritaire et responsable :
•Limitez votre consommation d'alcool. Donnez-vous au moins une heure entre chaque consommation;
•Mangez quelque chose pendant que vous buvez
•Pour réduire la quantité que vous buvez, essayez d'alterner les breuvages alcooliques et non alcooliques durant tout le party;
•Ne buvez que si vous le désirez. Ne vous sentez pas obligé de boire; et
La nourriture sera abondante et délicieuse! Essayez de faire quelques choix santé et efforcez-vous d'éviter les excès.
Avec toutes ces nombreuses activités, merveilleuses mais souvent trépidantes, il est important d'inclure du temps pour faire de l'exercice et pour relaxer. Faites de la marche; prenez une heure de plus pour vous préparer le matin; essayez de lire vos piles de revues et d'articles que vous avez amassé. Si vous avez un régime d'entraînement, tentez de le maintenir le plus que possible.
Souvenez-vous de bien prendre soin de vos proches et de vous-même, et revenez au début de la nouvelle année, plein d'énergie et prêt à continuer l'excellent travail que nous avons commencé.
Merci de votre soutien au cours des derniers mois. Joyeux Noël, Bonne Année et Joyeuses Fêtes!
Le brigadier-général Éric Tremblay
Commandant du Collège militaire royal du Canada
Commandant's Christmas Wishes
As Christmas and the New Year holidays approach, it is important that we all take the time to reflect on the past and look to the future. We've had a busy few months at the Royal Military College of Canada, and we have had great accomplishments, with many more to come in the New Year. Now it is time to take a break, relax with loved ones and recharge.
With family gatherings, dinners, and many other functions, the special celebrations throughout the holidays will keep you busy! It is important that you make the right choices in order to return in the New Year relaxed, healthy and ready to start the second half of the school year.
As always, be sure you organize transportation that brings you back home safely after your gatherings: have a designated driver, call a cab or stay over. Don't Drink and Drive! And if you decide to drink, drink safely and responsibly:
•Limit your consumption of alcohol. Space your drinks at least an hour apart;
•Have something to eat while you are drinking;
•Try alternating alcoholic and non-alcoholic drinks throughout the party to cut down on the amount you drink;
•Drink only if you want to. Don't be pressured into accepting a drink; and
· Avoid mixing alcohol and energy drinks; the mixture can lead to alcohol poisoning.
Food will be tasty and plenty! Try to make some healthy choices and strive to avoid excess.
With all the many wonderful but often hectic activities, some exercise and relaxation time is important. Go for a walk; take an extra hour to get ready in the morning; or go through the stack of magazines and articles you have collected. If you already have a training routine, endeavour to maintain it as much as possible.
Remember to take care of yourself and your loved ones and return in the New Year energized and ready to continue the great work we have begun.
Thank you all for your support these past months. Have a Merry Christmas, a Happy 2013 and Happy Holidays.
BGen Eric Tremblay,
Commandant, Royal Military College of Canada
______________________________________
Nos meilleurs vœux de santé, de bonheur et de prospérité!
En cette période des Fêtes, le Premier-maitre de première classe Pierre Langlois se joint à moi pour offrir nos meilleurs vœux de santé, de bonheur et de prospérité au personnel du Collège militaire royal de Saint-Jean et à nos partenaires clés de la Corporation du Fort St-Jean, de la garnison Saint-Jean, du 5e Groupe de soutien de secteur et de e-véritas.
Une autre année tire à sa fin. L'année 2012 a marqué le 60e anniversaire de la fondation du Collège. Il s'agissait là d'une excellente occasion pour commémorer le patrimoine de cette institution, son histoire, ses pères fondateurs, ses Anciens, ses diplômés et tous les employés qui y ont travaillé au fil des ans. Plusieurs activités tout au long de l'année ont permis de célébrer cet anniversaire, par exemple les cérémonies du Droit de cité, la dénomination de l'édifice C-16 en mémoire de l'Adjudant-chef Couture, la fin de semaine des retrouvailles, la soirée spectacle et finalement le Gala Leadership 60. Voici autant d'activités d'envergure, en plus des activités annuelles du Collège, qui auront été menées à bien grâce au travail assidu et professionnel de tous. Merci mille fois de votre appui et soutien dans l'exécution de notre mission.
Profitez pleinement de ce temps des Fêtes pour vous réunir en famille et entre amis. Amusez-vous et profitez de chaque instant avec vos êtres chers. Que ce temps de retrouvailles soit pour vous une occasion de célébrer dans la joie et la fraternité. Prenez aussi le temps de refaire le plein d'énergie. Surtout, soyez prudents si vous avez à voyager. Le Premier-maître de première classe Langlois et moi tenons à vous revoir sains et saufs en janvier.
En terminant, nos pensées accompagnent aussi nos collègues déployés et leur famille. Une séparation n'est jamais facile mais est d'autant plus difficile en cette période des Fêtes. Puissent nos vœux de courage les accompagner et leur amener confort.
Sincèrement,
Colonel Guy Maillet
Commandant du Collège militaire royal de Saint-Jean
Premier-maitre de première classe Pierre Langlois
Adjudant-chef du Collège militaire royal de Saint-Jean
Happiness, good health and prosperity to you and your family!
In this holiday season, Chief Petty Officer 1st Class Pierre Langlois joins me in wishing happiness, prosperity and good health to all personnel from the Royal Military College Saint-Jean and our key partners from La Corporation du Fort St-Jean, Saint-Jean Garrison, 5 Area Support Group and E-Veritas.
Another year is about to end. 2012 marked the 60th anniversary of the College's foundation and it was an excellent opportunity to celebrate this institution's heritage, its history, founding fathers, ex-Cadets, graduates and all the employees who served here through the years. Several activities throughout the year served to commemorate this anniversary, for example the Freedom of the City ceremonies, the dedication ceremony of the C-16 building in memory of Chief Warrant Officer Couture, Reunion Weekend, the Evening Show and the Gala Leadership 60. These activities, together with the annual College activities, were brought to fruition thanks to the unwavering and professional support we enjoy. Many heartfelt thanks for your support in the execution of our mission.
Take full advantage of the holiday season to celebrate with family and friends. Enjoy yourselves and take advantage of each moment with your loved ones. We hope this time of family gatherings will be an opportunity to celebrate in a spirit of joy and happiness. Take the time to re-energize yourselves. Moreover, be cautious if you must travel. Chief Petty Officer 1st Class Langlois and I want to see you safe and sound in the New Year.
Finally, our special thoughts accompany our deployed colleagues and their families. A separation is never easy and it is even more difficult during the holiday season. May our wishes of courage accompany their loved ones.
Sincerely,
Colonel Guy Maillet
Royal Military College Saint-Jean Commandant
Chief Petty Officer 1st Class Pierre Langlois
Royal Military College Saint-Jean Chief Warrant Officer
______________________________________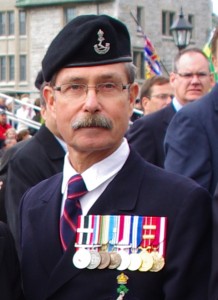 Happy Holidays from the President of the RMC Club
It is at this time of year that we should stop and reflect on our good fortune. As a group, most of us have the resources to allow for the luxury of taking time to be with our loved ones and exchange presents. This is not the case for all our fellow Canadians. We should be mindful that the spirit of the holidays includes being charitable to those not as fortunate as we. It also means recognizing that there are a goodly number of Canadian Forces personnel who cannot spend this time with their families as they are on deployment. Raise a glass to them.
9889 Robert Benn
President, RMC Club of Canada
Vœux des fêtes du Président du Club des CMR pour 2012
En cette période de l'année, nous devrions prendre quelques minutes pour réfléchir à la chance que nous avons. En tant que groupe, la plupart d'entre nous avons les ressources pour nous permettre d'être avec nos proches et d'échanger des cadeaux. Ce n'est pas le cas de tous nos concitoyens canadiens. Nous devrions être conscients que l'esprit des fêtes inclut d'être charitable envers ceux qui n'ont pas autant de chance que nous. C'est aussi reconnaître qu'il y a bon nombre d'employés des Forces canadiennes qui ne peuvent pas passer ce temps avec leurs familles parce qu'ils sont en déploiement. Levons notre verre à eux.
Au nom des Officiers et du Conseil général du Club des Collèges militaires royaux du Canada, nous vous souhaitons de passer de joyeuses fêtes!
9889 Robert Benn, Président Club des CMR du Canada
______________________________________
In This Issue 49:
To find an article: copy title into the search bar on the top of the website and press the 'enter' key.
To search for an individual: type their name into the search bar and press the 'enter' key.
Thank you | Merci…& Year End Stats

Year in Review – January

Year in Review – February

Year in Review – March

Year in Review – April

Year in Review – May

Year in Review – June

Year in Review – July

& August

Christmas at Royal Roads Military College

Year in Review – September

Year in Review – October

Year in Review – November

Year Winding Down – December

Notices | Avis