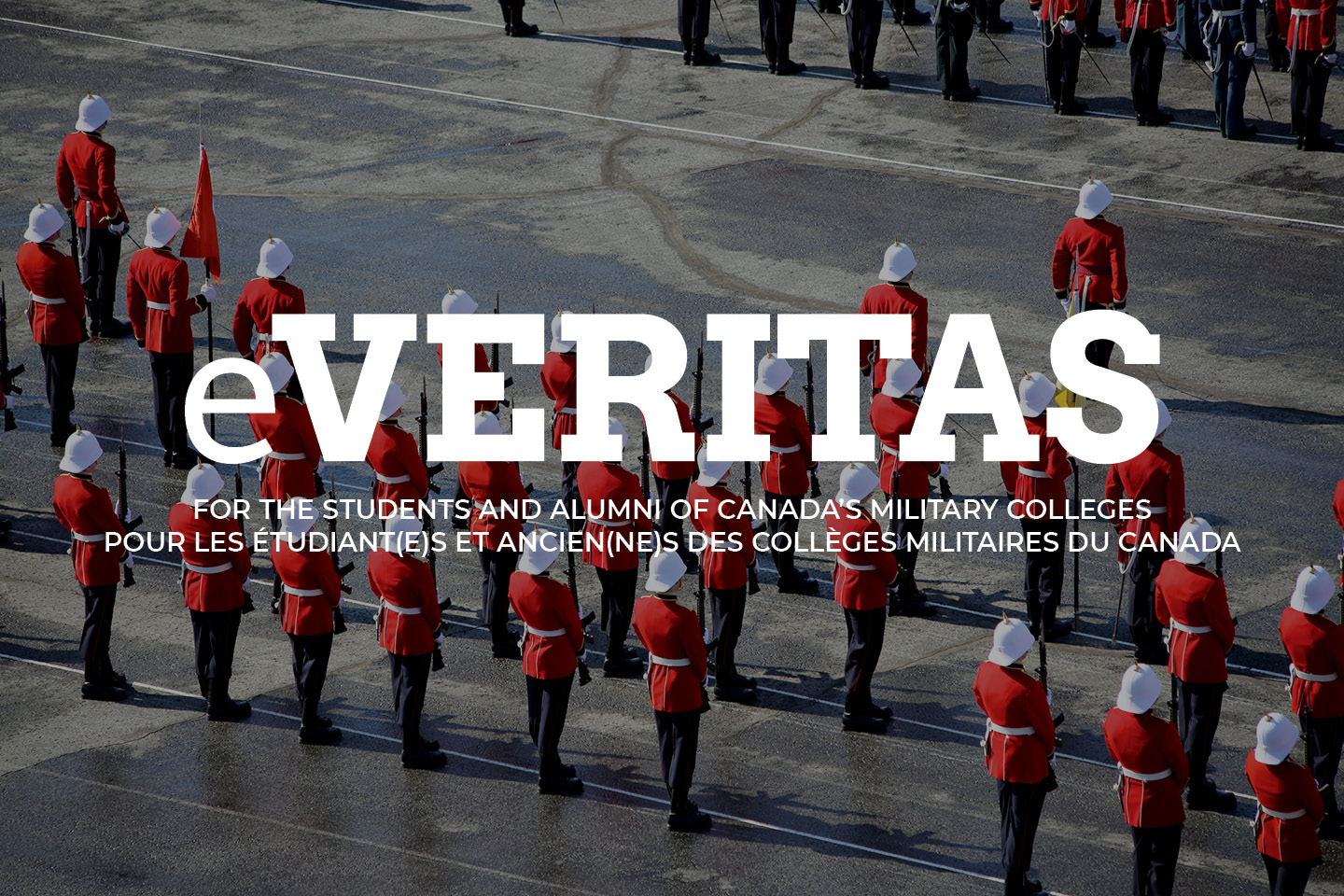 More news from the recent West Point Exchange…Source
In This Issue 5:
To find an article: copy title into the search bar on the top of the website and press the 'enter' key.
To search for an individual: type their name into the search bar and press the 'enter' key.
RMC Club: Strategic Review Report "The Road Ahead"

Ex-Cadets & More in the News

What are these 24 up to these days…?

Class Notes

E3161 Victoria Edwards in conversation with 5758 Michael Morres

Once Upon a Time They Were Officer Cadets…

A Poetic RMC?

Great Northern Concrete Toboggan Race (GNCTR)

The Week That Was & More…

Sports Scoreboard, Plus Carr/Harris Hockey; Expedition Club & TKD

Qu'est-ce qui se passe au CMR Saint-Jean
Présentation d'une table au Mess des élèves-officiers du CMR
Saint-Jean par les Anciens de la Compagnie Fort Saint-Jean
Careers |

Carrières

/ Tip of the Hat / Realtor Partners

Deaths
e-Veritas still looking for more Realtor Partners!
We are still looking for business partners in the REALTORS industry.
You the e-Veritas reader can help us out! If you have a successful Realtor that you have dealt with, particularly in: Edmonton; Cold Lake; Winnipeg;  Greenwood;  & Val Cartier. Please contact us right away; even better have the Realtor contact us!
FOR LINKS TO OUR CURRENT REALTOR PARTNERS – CLICK ON THE PROVINCIAL ABBREVIATION – REALTORS BY PROVINCE: AB – BC – MB – NB – NS – ON – QC – SK
Contact Bill Oliver for partnership info: oliver-b@rmc.ca