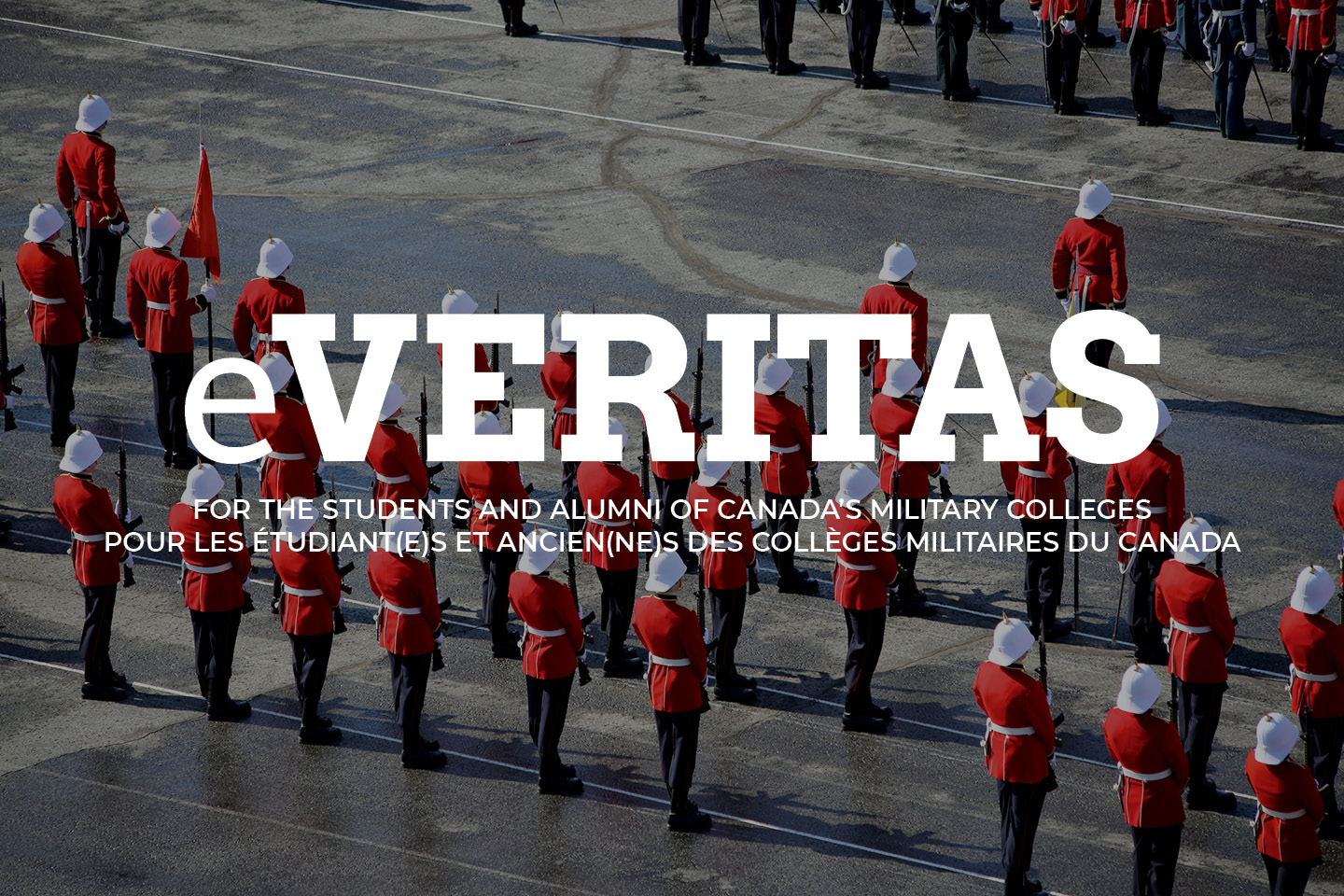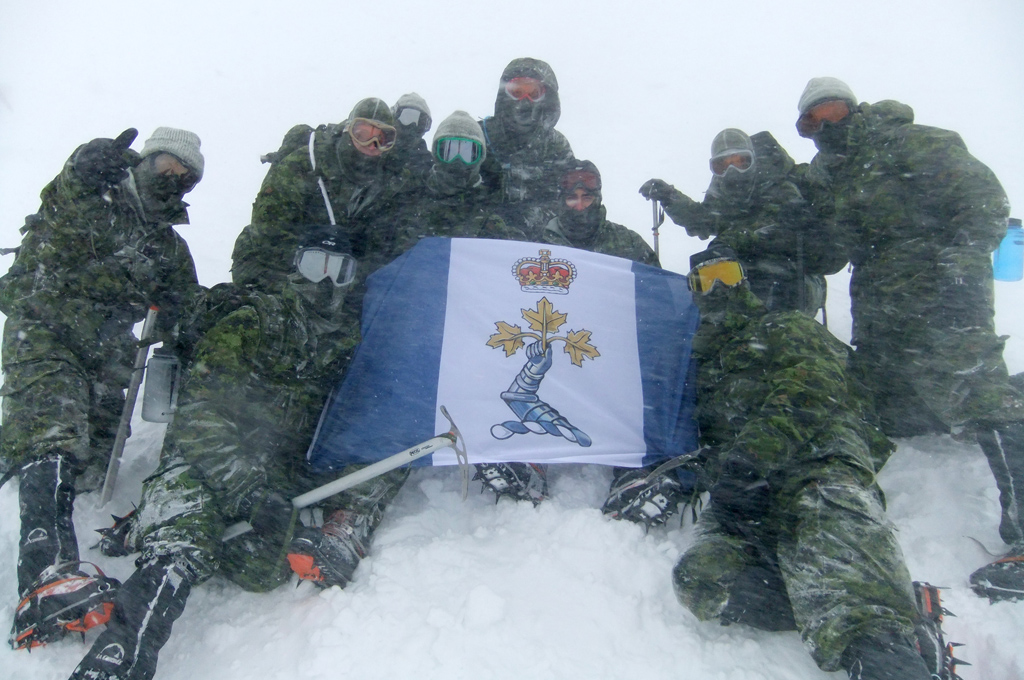 Bas de vignette: Les dix élèves-officiers du Collège militaire royal de Saint-Jean affichent fièrement leur couleur à 200 mètres du sommet du Mont Washington, juste avant de devoir rebrousser chemin.
(Crédit Photo : Sergent Claude Savard)
In This Issue 8:
To find an article: copy title into the search bar on the top of the website and press the 'enter' key.
To search for an individual: type their name into the search bar and press the 'enter' key.
LE CMR AU SOMMET DES APPALACHES
Reading Week: Many Off to Exotic Spots, But Not All
What's Happening At RMC
Cadets Attend High Class Toronto Garrison Officers' Ball
SPORTS
RMC Prepares to Ride for Soldier On While the Brass & Reed Spends Valentine's Day in Ottawa
RMC Flag Headed to the Prairies
Ex-Cadets in the News
Smooth transition from the CF into teaching
Where are they now? Catching Up With the News
VI Ex-Cadet Club Raising $$$ for Military Heritage Fund
Notices | Avis
Careers | Carrières
Flashback | Rétrospective – Ex Cadet Commander of the First Australian Imperial Force (AIF)