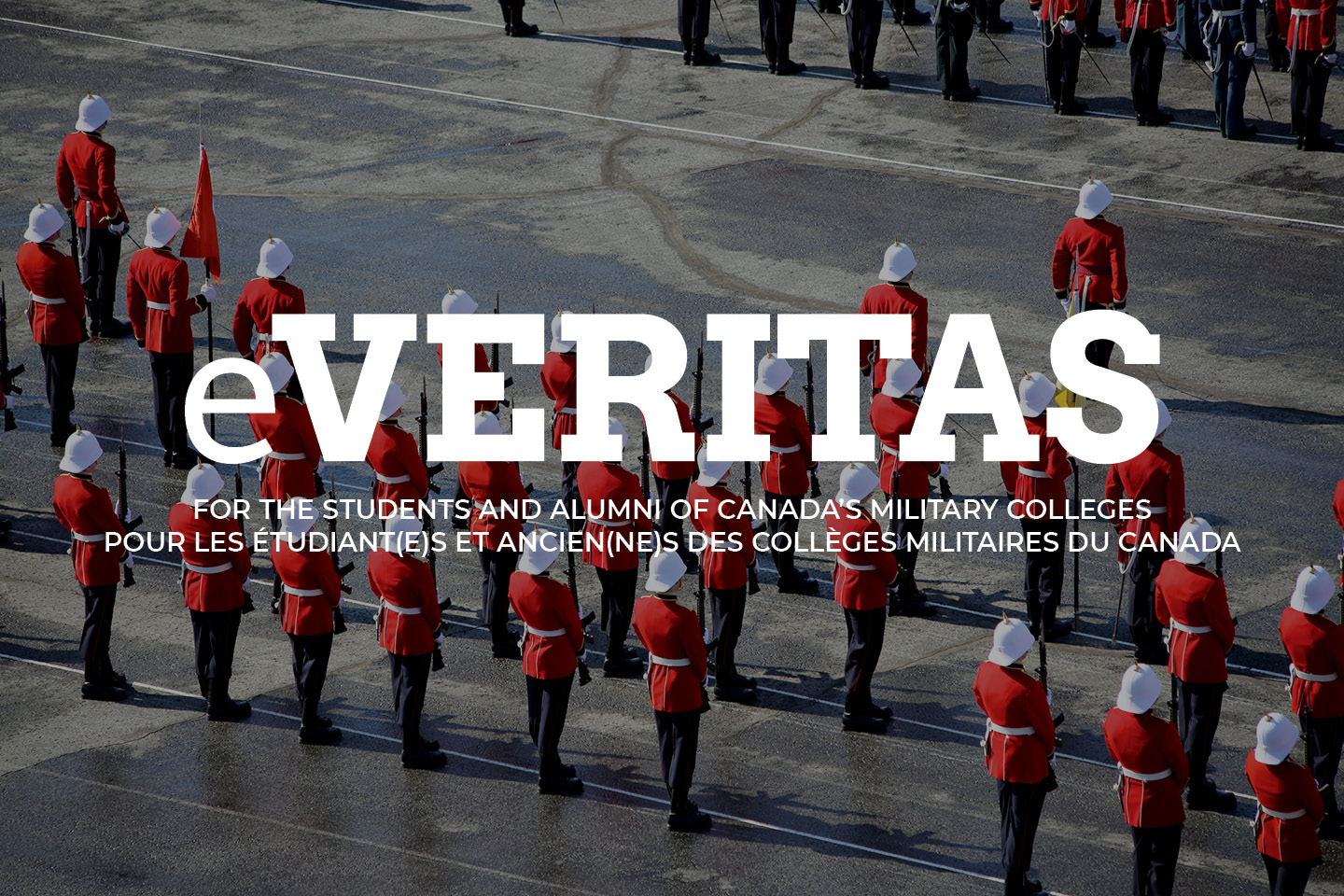 Veritas should be in mailboxes in a few weeks. Don't be disappointed, if you have not already done so – please update your Club membership. rmcclub@rmc.ca
1-888 – 386-3762
La plus récente édition de Veritas devrait être à la poste dans quelques semaines. Ne soyez pas déçus, si ce n'est pas déjà fait, veuillez mettre à jour vos coordonnées au rmcclub@rmc.ca.
In This Issue 9:
To find an article: copy title into the search bar on the top of the website and press the 'enter' key.
To search for an individual: type their name into the search bar and press the 'enter' key.
Ex-Cadets and more in the News…
Spotlight on Professors: Dr. Nicholas Vlachopoulos
Extraordinary Ex-Cadets: Dick Mohns, Class of '75
The Alpha and Omega of a Military Career
House Hunting Trip (HHT) Contact Our Partners
Victoria Edwards, In Conversation: E3096 LCol Dan Drew, "not your typical RMC graduate"
Do You Know These 3?
CMRSJ Mali

/ RMCSJ & Mali Visit
Qu'est-ce qui se passe au CMR Saint-Jean
The Week That Was…
Sandhurst Team Off to a Good Start
Kilimanjaro Expedition Dispatch: Days 9,10, & 11
Victoria Edwards, In Conversation: MWO Chris Embree, RMC Band Officer
Careers | Carrières & Tip of the Hat
Deaths |
Décès
…..