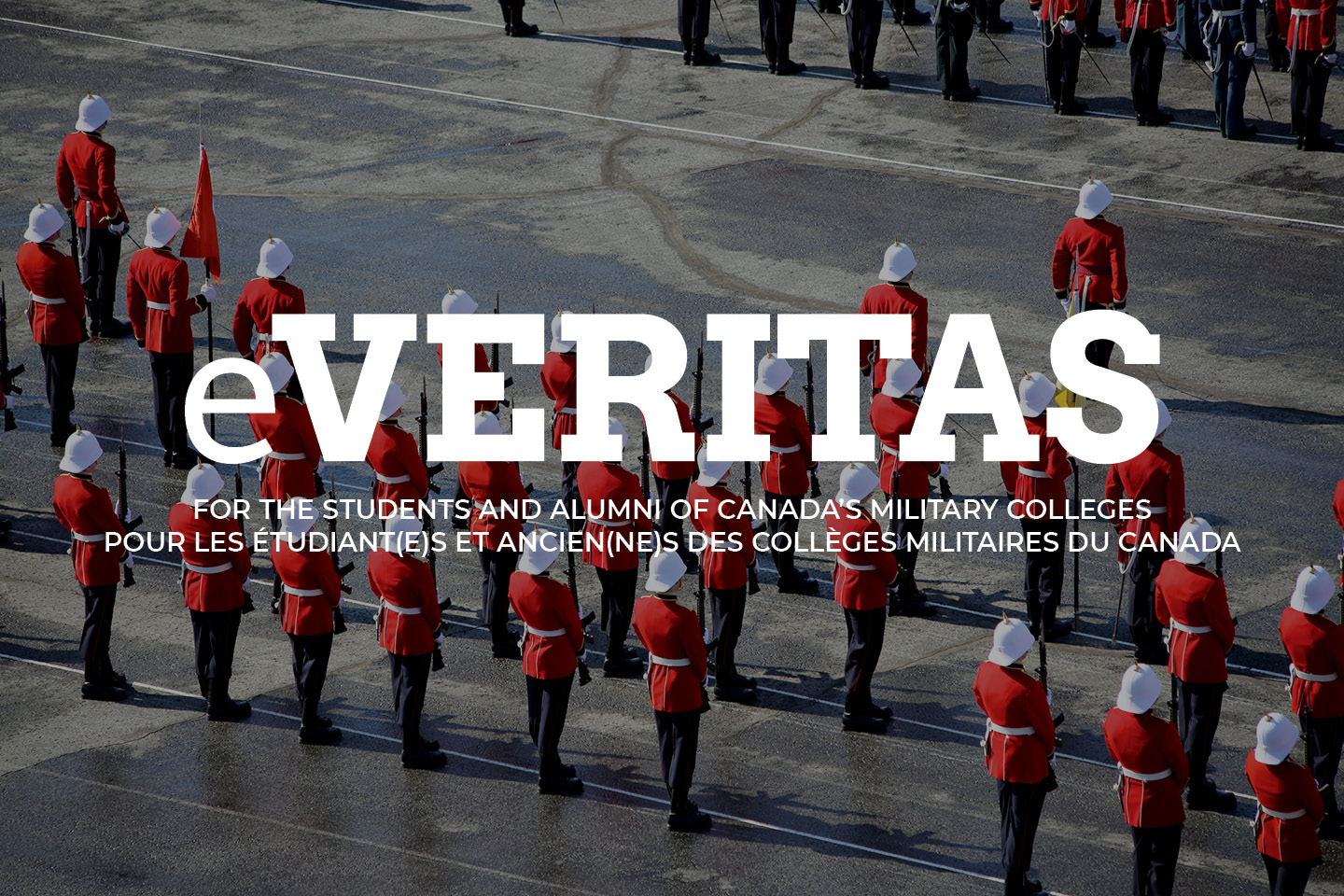 Branch Shares Hospitality with Fort Saint-Jean Chapter
Article and Photos by 25366 NCdt Mike Shewfelt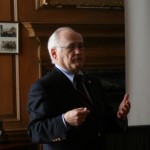 This past Wednesday at their monthly luncheon, the Kingston Branch of the RMC Club welcomed members of the Fort Saint-Jean Chapter of the Club. Claude Tassé, President of the Fort Saint-Jean Chapter and other members of his Executive Committee enjoyed the hospitality of the Kingston Branch over lunch before giving the Kingston Branch a presentation on the state of the Fort Saint-Jean Chapter.
After the Kingston Branch was introduced to 25447 OCdt (IV) Martin De Souza and 25586 OCdt (III) Brenden Clark, incoming and outgoing CWC, respectively, M. Tassé returned the Kingston Branch's hospitality with an invitation of his own. "Come enjoy our hospitality," he said, "but for now, let me tell you about the Collège militaire royal de Saint-Jean." He then proceeded to describe RMC Saint-Jean for the assembled members of the Kingston Branch. There are currently 193 Officer Cadets at the College, he said. Of these, approximately half are Francophone and half are Anglophone. Again, approximately half are Arts students, while the other half are in the Sciences. "The ratio of Cadets to support staff," said M. Tassé, "is about 1:1, which is just incredible."
RMC Saint-Jean offers a prep year education to the CEGEP level, as well as the first year program found at RMC in Kingston. As such, its organizational system is unique. "We have Prep Year Cadets, Junior Cadets, and Senior Cadets," M. Tassé explained. "Our Prep Year Cadets are, obviously, in Prep Year. Our Juniors are First Year cadets that have come right off the street, while our Seniors are First Year Cadets that stayed at the College after completing Prep Year." Both Junior and Senior Cadets, M. Tasse explained, will go to RMC in Kingston as Second Year Cadets. "And that," M. Tassé said, "makes RMC Saint-Jean a military college in its own right."
"Just remember," M. Tassé said to finish off his presentation, "when you see that flag above Mackenzie Building, that there is another one a little bit farther east."
The Kingston Branch members look forward to being able to return the favour and partake of the Fort Saint-Jean Chapter's hospitality during one of the many events being run throughout the year to celebrate the 60th anniversary of Collège militaire royal de Saint-Jean, which opened its doors on 13 Nov 1952.
The Annual General Meeting of the Kingston Branch followed the presentation.
More photos from the meeting: