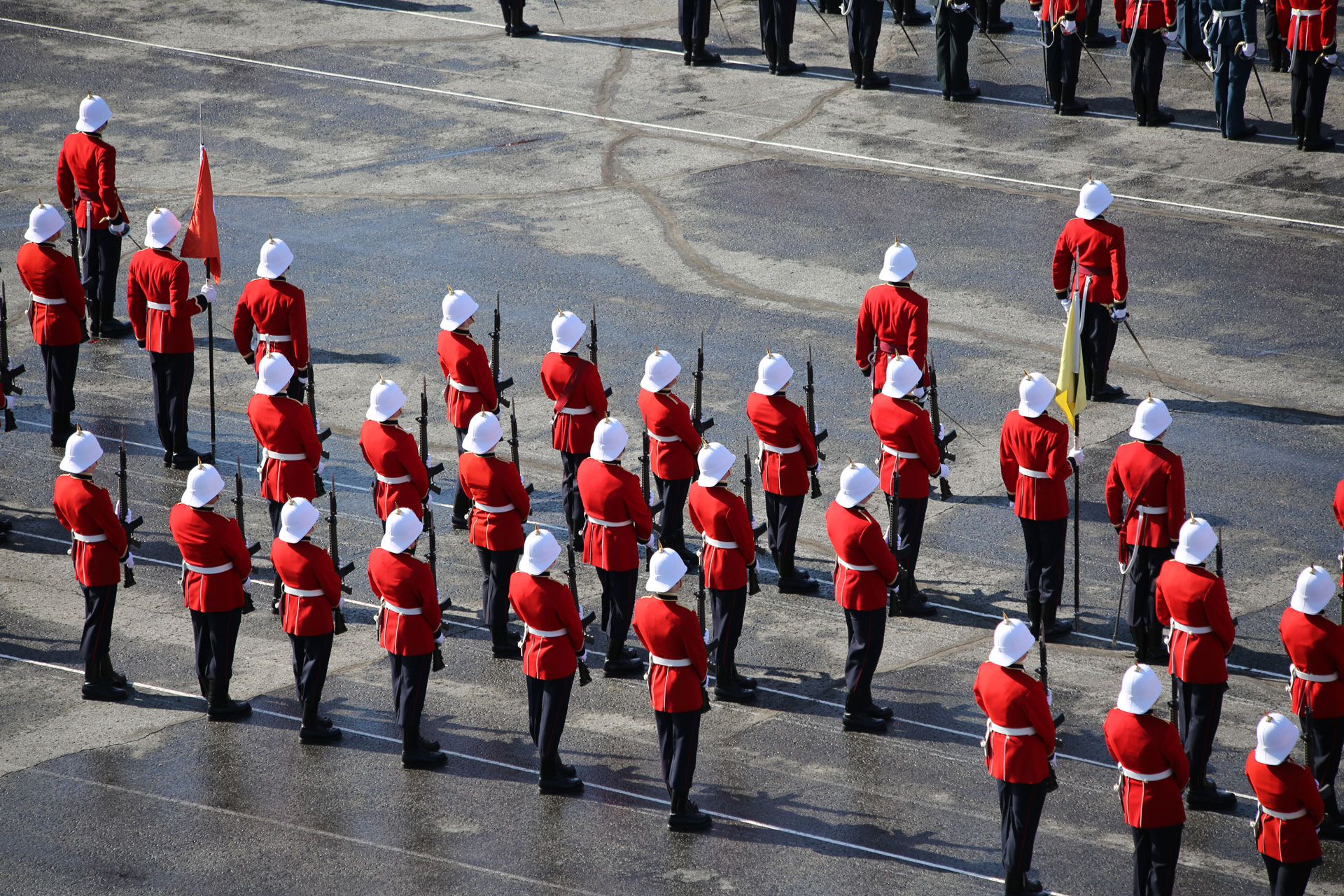 Le Lieutenant-général (ret) Michel Maisonneuve présente à tous les Elofs qui ont fait soit une année prep, ou l'année prep et 1ère année à CMR St. Jean.
Lieutenant-General (ret) Michel Maisonneuve delivers a talk to all the Royal Military College of Canada (RMCC) Cadets who either did a prep-year, or prep-year and first year at RMC St. Jean
Le but de son discours était pour expliquer les changements qui se passent à CMR St. Jean et à répondre aux questions des Elofs. Il a aussi parlé de l'importance du Club des CMR, pour inciter ceux qui ne sont pas encore membre, à y joindre.
Les réactions des Elofs présents étaient très positives. Le Directeur des études prenait des notes et félicita les Elofs de la qualité de leurs questions. Il assura aussi que leurs soucis et leurs suggestions amélioraient la transition future des élèves officiers de CMRSJ à RMCC.
The goal of the discussion was to provide the OCdt's with an update on the changes happening at RMC St. Jean, and he also took questions and comments on the subject. Before wrapping up, he took the time to discuss the importance of the RMC Club, and to encourage those who hadn't already become members to consider doing so.
The exchange was lively and feedback from the cadets in attendance was very positive. The RMCSJ Academic Director took notes and congratulated the cadets on their questions. He also assured them that their concerns and suggestions would help improve the future transition of RMCSJ cadets to RMCC