Message Board / Affiche de Messages
***
***
***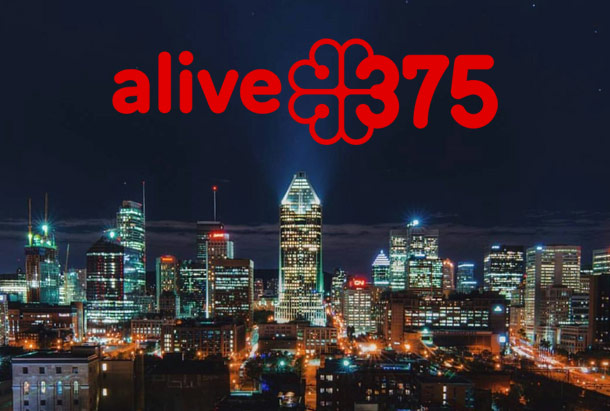 Canadian Armed Forces celebrate Montreal's 375th anniversary!
Les Forces armées canadiennes célèbrent le 375e anniversaire de la Ville de Montréal!
***
The Kingston Branch has a new "RMC Club-Kingston Branch" Facebook page, and a recently re-designed Kingston Branch website: Check both out for the latest updates on Branch events, and activities. The web page, which is optimized for smart phones and tablets has great information concerning the heritage activities of the Branch, as well as College history.
***
Legion assisting Veterans and still-serving members with Veterans Affairs Claims – More

***
Canadian War Museum features temporary exhibit Vimy – Beyond the Battle – More
***
Vancouver – Friday, May 12 at 8:00pm PDT
Orpheum in Vancouver, British Columbia
Ticket info

***
A tip of the hat to the following members who just recently updated their Club membership status – Chapeau aux membres suivant qui ont tout récemment mis à jour leur adhésion au Club: 4965 Donal Smith – 5 Year annual membershp; 7440 Barry Struthers – Lifetime Membership; 9731 Garth Walker; 20478 Chris Ayotte – Lifetime Memership.

For memberships due to expire soon; please contact us asap with your renewal.

Please Remember:
The RMC Club relies on its members. Contact us to renew or to take out an annual or life membership.
1 – 888 386 – 3762
Souvenez vous que:
Le Club des CMR compte sur ses membres. Afin de renouveler ou de vous procurer une adhésion annuelle ou à vie, veuillez communiquer avec nous au : 1- 888 386 – 3762
Thank you in advance for your kind cooperation.
For those who have let their membership lapse during 2016 & before – we miss you. Please update soon.
À ceux qui ont laissé leur adhésion prendre fin en 2016 ou plus tôt, vous nous manquez. Veuillez renouveler bientôt.
***
The 2017 Ottawa Branch Golf Tournament will be held Friday, July 7, 2017, at Greensmere Golf & Country Club.
For more information and the registration form: Here
Le Tournoi 2017 de golf de l'Amicale d'Ottawa aura lieu le vendredi, 7 juillet 2017 à Greensmere Golf & Country Club.
***
Crerar Drive is named in honour of 745 – Entered RMC 1906 Lieutenant-General Henry Duncan Graham "Harry" Crerar CH, CB, DSO, KStJ, CD, PC. It is located in the Montgomery Place neighbourhood of Saskatoon, and area developed in 1946 to house returning Second World War veterans and their families. Most streets and parks in the area are named for prominent military members, famous battles, military units, and in one case, an aircraft.