Message Board / Affiche de Messages
***
The Government of New Brunswick is showing their tremendous support of the Golden Hawks by providing $15,000 towards our Appreciation event and another $9,000 towards our Golden Hawk exhibit! In addition, the city of Quinte West (Trenton), Ontario is going to be a Gold Sponsor, providing $7,500 to help our efforts.  READ MORE
***
CISM (W) Volleyball
Last week, a number of  Ex Cadets and Cadets competed at the 18th Conseil International du Sport Militaire (CISM) World Military Women's Volleyball Championship   at Naval Station (NAVSTA) Mayport, Florida.
The Championship had five countries competing; China; USA; Germany; Canada; and the Netherlands.
China was the overall winner, USA was second and Germany captured the Bronze.
Canada  had a one win, three loss record in the round robin. They lost in the bronze medal game to Germany.
More here
***
Government of Canada details enhanced support for Veterans and their families
***
Register Here
***
RMC Kingston Reunion Dates
Reserve your tickets now ! 1-888-386-3762 | 1-613-541-6850
2017: 28 September – 1 October (confirmed)
2018: 21-24 September (planned)
2019: 19-22 September (forecasted)
Reunion Weekend at RMC Saint-Jean
Reunion Dates
2017: 25-26 August
***
Royal Roads Homecoming
Reunion Dates 2017: 8-10 September
***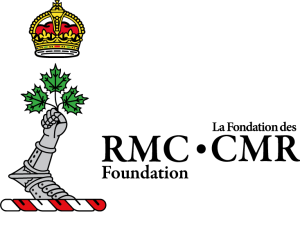 ***
A tip of the hat to the following members who just recently updated their Club membership status – Chapeau aux membres suivant qui ont tout récemment mis à jour leur adhésion au Club: 6061 Milville Roy; and 7743 James Gale. 

For memberships due to expire soon; please contact us asap with your renewal.

Please Remember:
The RMC Club relies on its members. Contact us to renew or to take out an annual or life membership.
1 – 888 386 – 3762
Souvenez vous que:
Le Club des CMR compte sur ses membres. Afin de renouveler ou de vous procurer une adhésion annuelle ou à vie, veuillez communiquer avec nous au : 1- 888 386 – 3762
Thank you in advance for your kind cooperation.
For those who have let their membership lapse during 2016 & before – we miss you. Please update soon.
À ceux qui ont laissé leur adhésion prendre fin en 2016 ou plus tôt, vous nous manquez. Veuillez renouveler bientôt.
***
The 2017 Ottawa Branch Golf Tournament will be held Friday, July 7, 2017, at Greensmere Golf & Country Club.
For more information and the registration form: Here
Le Tournoi 2017 de golf de l'Amicale d'Ottawa aura lieu le vendredi, 7 juillet 2017 à Greensmere Golf & Country Club.
***