Ceremonial Guard to Perform Fortissimo
Fortissimo 2017, a military and musical spectacular, will be performed by the Ceremonial Guard on Parliament Hill on July 20 and 21.
In addition to the Ceremonial Guard and musical performers, Fortissimo 2017 will include presentations by the Dominion Carillon, the Central Band of the Canadian Armed Forces, the Massed Pipes and Drums of the Canadian Armed Forces (CAF), the Band of America's Few, the Royal Canadian Air Force Band, Ceremonial Troop of the Royal Hamilton Light Infantry, 30th Field Regiment, Royal Canadian Artillery, and the Elite Drill Team and Fife and Drums of the German Wachbataillon.
Fortissimo will include varied cannon and rifle fire during each performance between the hours of 7:00 and 9:00 p.m. Additionally, a fly-by operated by the Royal Canadian Air Force is scheduled for each evening to occur at any time between 7:00 and 9:00 p.m., dependent on weather and safety conditions.
When:            7 p.m. on July 20, 21 and 22, 2017
Where:           Parliament Hill
La Garde de cérémonie présente Fortissimo
Fortissimo 2017 est une représentation militaire et musicale impressionnante donnée par la Garde de cérémonie sur la Colline du Parlement.
En plus de la Garde de cérémonie et de ses musiciens, le programme de Fortissimo 2017 prévoit des prestations du carillonneur du Dominion, de la Musique centrale des Forces armées canadiennes, du collectif des corps de cornemuses des Forces armées canadiennes, du Band of America's Few, de la Musique de l'Aviation royale canadienne, de la Troupe d'honneur du Royal Hamilton Light Infantry, du 30e Régiment d'artillerie de campagne, de l'Artillerie royale canadienne, ainsi que de l'équipe de drill d'élite et du corps de fifres et tambours du Wachbataillon allemand.
Divers tirs de canons et de fusils retentiront durant chaque représentation de Fortissimo entre 19 h et 21 h. De plus, l'Aviation royale canadienne effectuera un défilé aérien chaque soir entre 19 h et 21 h, l'heure exacte dépendant des conditions météorologiques et de sécurité.
Quand :          Dès 19 h, les 20, 21 et 22 juillet 2017
Où :                 La Colline du Parlement 
***
Video featuring Petawawa Canadian Military Wives to be shown on Parliament Hill this summer
***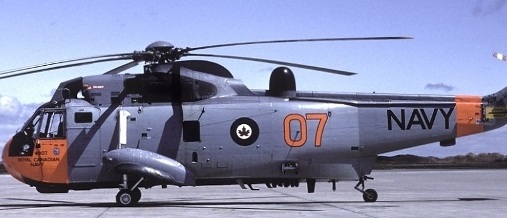 Sea King Retirement
After 50+ years of service the Sea King will be retired December 2018 at 443MH Victoria. Advance planning is underway.
Visit http://www.skr18.ca/ for updates.
www.skr18.ca
We need input from readers!
We are looking for realtors to partner with:
If you or anyone you know had reason to use a realtor recently (coming o going) in the following areas we would like your help.
Valcartier; Bagotville; Ste Jean.
Ottawa / Gatineau.
Trenton
We only 'partner' with realtors with a proven success record – ideally with an e-Veritas reader.
If you happen to know and are willing to recommend a realtor to us for a possible partnership – please send details to us ASAP.
***
CFONE CARD HOLDERS RECEIVE FREE ADMISSION
Those without a CFOne Card should apply immediately to ensure receipt before the first event. Register today,
visit www.cf1fc.ca.
Players Cup – Winnipeg, MB 6-9 July (completed)

ATB Financial Classic – Calgary, AB, 10-13 Aug
Staal Foundation Open – Thunder Bay, ON 13-16 July
National Capital Open to Support Our Troops – Ottawa, ON,
14-20 Aug
Mackenzie Investments Open – Montreal, QC, 20-23 July
Canadian Pacific Women's Open – Ottawa, ON, 21-27 Aug
RBC Canadian Open – Oakville, ON, 24-30 July
Cape Breton Open – Baddeck, NS, 28 Aug – 3 Sep
Syncrude Oil Country Championship – Edmonton, AB, 3-6 Aug
Freedom 55 Financial Championship – London, ON, 11-17 Sep
JOIN US FOR THE CANADIAN ARMED FORCES DAY AT THE RBC CANADIAN OPEN ON 29 JULY.
REGISTRANTS WILL RECEIVE UPGRADED ACCESS TO THE CANADIAN OPEN GROUNDS AND OTHER VENUES.Get all the details today!
***
Museum hosts tribute to Sir Arthur Currie
Location:
Champlain Trail Museum and Pioneer Village
1032 Pembroke St. East
Pembroke, Ontario,
K8A 6Z2
Phone: 613-735-0517
***
Invictus Games – Toronto – September 23 – 30
Ticket on sale now
***
Register Here
***
A tip of the hat to the following members who just recently updated their Club membership status – Chapeau aux membres suivant qui ont tout récemment mis à jour leur adhésion au Club:
 3821 Ronald J Muir; 8184 Gary C Stewart.

For memberships due to expire soon; please contact us asap with your renewal.

Please Remember:
The RMC Club relies on its members. Contact us to renew or to take out an annual or life membership.
1 – 888 386 – 3762
Souvenez vous que:
Le Club des CMR compte sur ses membres. Afin de renouveler ou de vous procurer une adhésion annuelle ou à vie, veuillez communiquer avec nous au : 1- 888 386 – 3762
Thank you in advance for your kind cooperation.
For those who have let their membership lapse during 2016 & before – we miss you. Please update soon.
À ceux qui ont laissé leur adhésion prendre fin en 2016 ou plus tôt, vous nous manquez. Veuillez renouveler bientôt.
***
Nominations are invited for the 2017 CDA Institute Vimy Award
The Vimy Award was initiated in 1991 by the CDA Institute to recognize, annually, one Canadian who has made a significant and outstanding contribution to the security and defence of our nation and the preservation of our democratic values.
The previous 26 recipients of this prestigious award are:
The Rt. Hon. Joe Clarke
General John de Chastelain
Major-General Lewis MacKenzie
Major-General William Howard
Major-General Roméo Dallaire
Dr. Jack Granatstein
The Rt. Hon. Brian Dickson
Vice-Admiral Larry Murray
Lieutenant-General Charles H. Belzile
The Hon. Barnett Danson
Air Commodore Leonard Birchall
Colonel, the Hon. John Fraser
General Paul Manson
Dr. David Bercuson
Mr. G. Hamilton Southam
Brigadier-General David Fraser
General Raymond R. Henault
General Rick Hillier
Warrant Officer William MacDonald
The Rt. Hon. Adrienne Clarkson
Major-General Jonathan Vance
Honorary Colonel Frederick Philip Mannix
Brigadier-General W. Don Macnamara
Honorary Colonel Blake Goldring
The Hon. Hugh Segal
Dr. James Boutilier
Any Canadian may nominate one Canadian citizen for the award. Nominations must be in writing, be accompanied by a summary of the reasons for the nomination and include a brief biographical sketch of the nominee. Electronic submissions are preferred by email.
Nominations must be received by Tuesday September 5th 2017, and should be addressed to:
Vimy Award Selection Committee
Conference of Defence Associations Institute
151 Slater Street, suite 412A
Ottawa, Ontario K1P 5H3
The Vimy Award will be presented on Friday, 3 November 2017, at the Vimy Gala Dinner held at the Canadian War Museum.
For more information, contact the CDA Institute at 613-236-9903 or at
[email protected]
~
Présélection officielle de candidat(e)s en vue du Prix Vimy 2017 de L'Institut de la CAD
Le Prix Vimy a été instituée en 1991 par l'Institut de la CAD dans le but de reconnaître annuellement un Canadien ou Canadienne qui a fait une grande contribution dans le domaine de la défense et de la sécurité du Canada et qui a grandement encouragé nos valeurs démocratiques.
Les 26 récipiendaires précédents du Prix Vimy sont :
la Très hon. Joe Clarke

le Général John de Chastelain

le Major-général Lewis MacKenzie

le Major-général William Howard

le Major-général Roméo Dallaire

Dr. Jack Granatstein

le Très hon. Brian Dickson

le vice-amiral Larry Murray

le lieutenant-général Charles H. Belzile

l'Hon. Barnett Danson

le commodore d'air Leonard Birchall

le Général Paul Manson

Dr. David Bercuson

M. G. Hamilton Southam

le Brigadier-général David Fraser

le Général Raymond R. Henault

le Général Rick Hillier

l'Adjudant William MacDonald

la Très hon. Adrienne Clarkson

le Major-général Jonathan Vance

Colonel Honoraire Frederick Philip Mannix

le Brigadier-général W. Don Macnamara

Colonel Honoraire Blake Goldring

l'Hon. Hugh Segal

Dr. James Boutilier
Le processus de sélection, qui est ouvert à tous, est commencé et on vous encourage de nous faire parvenir le nom d'un Canadien ou Canadienne digne de ce prix. Votre soumission doit être envoyé par écrit (soit électronique ou par courrier) et doit être accompagnée d'un sommaire citant les raisons motivant votre choix ainsi qu'une biographie du candidat.
La mise en candidature doit être reçus au plus tard le mardi, 5 septembre 2017, et doit être adressée au:
Comité de sélection du Prix Vimy
L'Institut de la Conférence des associations de la défense
151 rue Slater, suite 412A
Le prix Vimy sera présenté le vendredi, 3 novembre 2017, lors du gala Vimy. Le tout aura lieu au Musée canadien de la guerre.
Veuillez contacter l'Institut de la Conférence des associations de la Défense à (613) 236-9903 ou [email protected]