Message Board / Affiche de Messages
2017 CAF Imagery Contest
Abbotsford International Airshow 2017
Designated Canada's National Airshow, the annual aviation festival provides spectators an opportunity to watch one of the finest aerobatic performances in the world. People gather from around the globe to look to the skies in awe. Ranked among one of the Top Ten Airshows in the world, the event continues to distinguish itself.
The event will be held on August 11-13, 2017. The Airshow will take place at the Abbotsford International Airport YXX, approximately 40km East of the Port Mann Bridge just off the Trans-Canada Highway.
Highlights include three separate fighter demos by the F-16, CF-18 and FA-18 plus a Heritage Flight appearance of the F-35 JSF (and a RNLAF static display F-35).  A NORAD demo is planned involving Canadian CF-18s and USANG F-16s.
Canada 150 has brought a number of aircraft to describe some of the historical arc of Canadian aviation from the Sopwith Pup and SE5a of WW I, P-51, B-25 and TBM warbirds from WW II, Vampire and Sabre jets of the post-war era​ and a relevant group of current aircraft in RCAF inventory.
The Airshow is happening concurrently with two other aerospace focused events:  the ADSE aerospace trade show and the CBAA (Cdn Business Aviation Assn) annual convention, both of which are taking place in the Tradex facility on the field on Thursday and Friday.
***
Video featuring Petawawa Canadian Military Wives to be shown on Parliament Hill this summer
***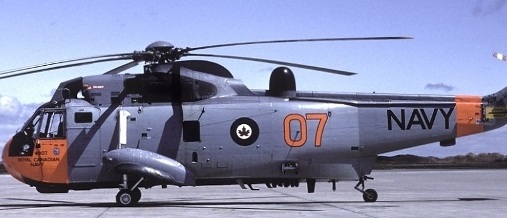 Sea King Retirement
After 50+ years of service the Sea King will be retired December 2018 at 443MH Victoria. Advance planning is underway.
Visit http://www.skr18.ca/ for updates.
www.skr18.ca
We need input from readers!
We are looking for realtors to partner with:
If you or anyone you know had reason to use a realtor recently (coming o going) in the following areas we would like your help.
Valcartier; Bagotville; Ste Jean.
Ottawa / Gatineau.
Trenton
We only 'partner' with realtors with a proven success record – ideally with an e-Veritas reader.
If you happen to know and are willing to recommend a realtor to us for a possible partnership – please send details to us ASAP.
***
CFONE CARD HOLDERS RECEIVE FREE ADMISSION
Those without a CFOne Card should apply immediately to ensure receipt before the first event. Register today,
visit www.cf1fc.ca.
Players Cup – Winnipeg, MB 6-9 July (completed)

ATB Financial Classic – Calgary, AB, 10-13 Aug
Staal Foundation Open – Thunder Bay, ON 13-16 July

(completed)

National Capital Open to Support Our Troops – Ottawa, ON,
14-20 Aug
Mackenzie Investments Open – Montreal, QC, 20-23 July

(completed)

Canadian Pacific Women's Open – Ottawa, ON, 21-27 Aug
RBC Canadian Open – Oakville, ON, 24-30 July
Cape Breton Open – Baddeck, NS, 28 Aug – 3 Sep
Syncrude Oil Country Championship – Edmonton, AB, 3-6 Aug
Freedom 55 Financial Championship – London, ON, 11-17 Sep
JOIN US FOR THE CANADIAN ARMED FORCES DAY AT THE RBC CANADIAN OPEN ON 29 JULY.
REGISTRANTS WILL RECEIVE UPGRADED ACCESS TO THE CANADIAN OPEN GROUNDS AND OTHER VENUES.Get all the details today!
Invictus Games – Toronto – September 23 – 30
Ticket on sale now
***
Register Here
***
A tip of the hat to the following members who just recently updated their Club membership status – Chapeau aux membres suivant qui ont tout récemment mis à jour leur adhésion au Club:
 3186 Robert Allan; 4690 Jim Gregory; 5003 Robert A McLean; 5237 Robert Craig; 5482 Jim Furlong – 5 Years; 5502 Lawrence McPail; 7276 Wade Cuthbertson – Lifetime Membership; 6460 Kirk Miller; 8469 James HA Simpson; 9113 Gilles Lambert;
9352 Vaughan Gunter-Smith Lifetime Membership; 12193 TFJ Leversedge; 13224 James Henry; 13687 James Ryan – 5 Years; 18218 Michel Menard – Lifetime Membership; M0418 John Page – Lifetime Membership.

For memberships due to expire soon; please contact us asap with your renewal.

Please Remember:
The RMC Club relies on its members. Contact us to renew or to take out an annual or life membership.
1 – 888 386 – 3762
Souvenez vous que:
Le Club des CMR compte sur ses membres. Afin de renouveler ou de vous procurer une adhésion annuelle ou à vie, veuillez communiquer avec nous au : 1- 888 386 – 3762
Thank you in advance for your kind cooperation.
For those who have let their membership lapse during 2016 & before – we miss you. Please update soon.
À ceux qui ont laissé leur adhésion prendre fin en 2016 ou plus tôt, vous nous manquez. Veuillez renouveler bientôt.
***