Feature photo by OCdt Mackenzie Allan
Message Board / BABILLARD

 ***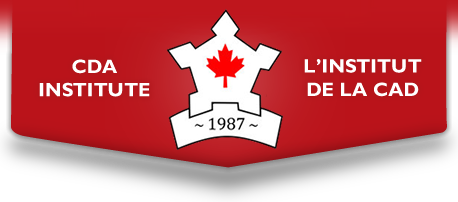 Graduate Student Symposium
When
October 12, 2017
Where
Royal Military College of Canada, Kingston, Ontario
More info – here
***
EX-CADET WEEKEND FUN RUN
Anyone for a run around Fort Henry?
Ex-Cadet weekend at the end of September will again include a run around Fort Henry for Old Brigade members, other ex-cadets and present-day cadets – and members of their families as well.
In essence this is a re-creation of the Cadet Wing Harriers Race as it was run over the decades until early in this century. The difference is that it is not a race; it is a "Fun Run" including members of all elements of the college student body, past and present. The plan is to start from the College Parade Square at 1500 hours on Saturday, September 30, and run completely around the Fort Henry Hill before returning to the parade square with smiles on our faces.
Ex-cadets of classes having reunions this year, from recent grads to Old Brigaders, are particularly invited to join the run. If any of the classes wish to gather a group together from their year for the run, that would be even better. The college's Harriers teams – both male and female – have already agreed to participate.
If the younger groups want to make a bit of a race of it, they are welcome to do so, but the Old Brigade members need not race – the completion of the run will be reward enough. Afterwards, all participants will be invited to a nearby mess to quench their thirst and celebrate the comradeship that is such a great part of the college experience.
The run has been going on for a decade now, and we hope to have 30 or more runners – both older and younger – join us. Anyone interested in participating is requested to contact the organizer, 6891 Bill Aikman at [email protected] to confirm arrangements.
***
The Newfoundland and Labrador Branch NAC in cooperation with the Crow's Nest is pleased to host the 2017 National Conference and Annual General Meeting in historic St. John's, 19-22 October.
More info here
***
A tip of the hat to the following members who just recently updated their Club membership status – Chapeau aux membres suivant qui ont tout récemment mis à jour leur adhésion au Club:  7283 Joerg Glaus; 9298 Daniel Sutton – Lifetime Membership; 10562 Graeme Hardy; 13593 Dean Beselt – Lifetime Membership

For memberships due to expire soon; please contact us asap with your renewal.

Please Remember:
The RMC Club relies on its members. Contact us to renew or to take out an annual or life membership.
1 – 888 386 – 3762
Souvenez vous que:
Le Club des CMR compte sur ses membres. Afin de renouveler ou de vous procurer une adhésion annuelle ou à vie, veuillez communiquer avec nous au : 1- 888 386 – 3762
Thank you in advance for your kind cooperation.
For those who have let their membership lapse during 2016 & before – we miss you. Please update soon.
À ceux qui ont laissé leur adhésion prendre fin en 2016 ou plus tôt, vous nous manquez. Veuillez renouveler bientôt.
***