Message Board / BABILLARD
 ***
LAST Call! Birchall Dinner visit website: www.BirchallHamilton2017.com
***
Thursday 9 November 2017
Toronto Branch Fall Social Event
This event will take place at Rodney's Oyster House:  469 King St. West, Toronto
Start time is 19:00.
We have a room for 75 people set aside for this event.
Friends and spouses welcome. Oyster-eaters and non-oyster eaters welcome.
Cost: $40 for those planning to have oysters.
$5 for those not having oysters.
Drinks and food may be ordered from the menu at regular prices.
More info HERE
***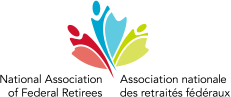 The 2017 Federal Retirees' Veterans Outreach Initiative
A series of 12 town hall style sessions this fall…
***
Sea King Retirement Committee
After more than 50 years of service, the Sea King will be retired December 2018 at 443MH Victoria. Advance planning is underway. Visit www.skr18.ca for updates.
***
Le Dîner Gala du Prix Vimy / Vimy Award Gala Dinner.
3 Nov 17 / le 03 nov 17
The Vimy Award was established to recognize Canadians who have made outstanding commitments to our national security and defence and towards preserving our democratic values. Click here for details on the Gala Dinner in honour of the winner. / Le Prix Vimy a été créé pour reconnaître les Canadiens qui ont pris des engagements exceptionnels envers notre sécurité nationale et notre défense et pour préserver nos valeurs démocratiques. Cliquez ici pour les détails sur le Dîner Gala en l'honneur
***
A tip of the hat to the following members who just recently updated their Club membership status – Chapeau aux membres suivant qui ont tout récemment mis à jour leur adhésion au Club: 4214 Wayne J Fisher; 9916 Barry Richard Curran.

For memberships due to expire soon; please contact us asap with your renewal.

Please Remember:
The RMC Club relies on its members. Contact us to renew or to take out an annual or life membership.
1 – 888 386 – 3762
Souvenez vous que:
Le Club des CMR compte sur ses membres. Afin de renouveler ou de vous procurer une adhésion annuelle ou à vie, veuillez communiquer avec nous au : 1- 888 386 – 3762
Thank you in advance for your kind cooperation.
For those who have let their membership lapse during 2016 & before – we miss you. Please update soon.
À ceux qui ont laissé leur adhésion prendre fin en 2016 ou plus tôt, vous nous manquez. Veuillez renouveler bientôt.
***