Message Board / BABILLARD
***
 

Job Offering
Job Description
Project Engineer/Technical Project Manager
Berkshire Power Corp installs and operates co-generation systems in multi-residential, industrial and commercial facilities.  The Project Engineer/Technical Project Manager works with consulting engineering firms and contractors (the Executing Parties) to over see the installation and commissioning of the Companies co-generation projects.  The principle purpose is to represent and protect the owner's interests, ensuring on time/on budget delivery while adhering to the project specifications and standards.
This is a diverse role with a wide variety of projects running simultaneously.  The successful candidate will have proficiency in;
Project Management
The primary responsibility is overseeing the managers (Executing Parties).  A strong understanding of the principles and practice of project management are critical.
Provide guidance and oversight of the various Executing Parties assigned to the projects.
Strong communication skills – written and oral
Control of project time lines
Manage project budgets
Produce status/progress reports
Technical Expertise
A basic understanding of mechanical and electrical systems is required.  A combination of industry best practice and experience from completed projects will be used to develop a process of continuous process improvement – driving greater efficiency on future projects.
General knowledge of mechanical and electrical system design.
Understanding and knowledge of applicable codes.
Remains current on industry best practice through review of periodicals and continuing education.
Administration
Complete, accurate system documentation as well as timely reporting of project status is critical.
Administration of contracts (non legal)
Project status reporting
Operational and maintenance review
 Duties/Responsibilities
Overseeing the various Executing Parties' activities throughout the project, including but not limited to:
Project evaluation, feasibility and planning reviews
Monitoring of construction progress
Monitoring of equipment and material compliance with specifications
Engineering design and planning reviews
Schedule analysis and optimization
Project team quality assurance
Equipment Commissioning and verification test
Cost/benefit Analysis
General reporting
Attend client meetings
Education and/or Experience
Bachelor's or Master's degree in engineering from an accredited university and a minimum 6 years experience or the equivalent thereof.
Certificates, Licenses, Registrations
Valid driver's license and access to vehicle.
Location & Contact

The reporting office is in Toronto Ontario on Lesmill Rd. with project sites throughout southern Ontario. Interested persons should contact Marshall Wilde, 416-520-9422, in confidence.
Bpower.ca  Or  Berkshirepowercorp.com
***
Thursday 9 November 2017
Toronto Branch Fall Social Event
This event will take place at Rodney's Oyster House: 469 King St. West, Toronto
Start time is 19:00.
We have a room for 75 people set aside for this event.
Friends and spouses welcome. Oyster-eaters and non-oyster eaters welcome.
Cost: $40 for those planning to have oysters.
$5 for those not having oysters.
Drinks and food may be ordered from the menu at regular prices.
More info HERE
***
Rogers Hometown Hockey Tour is Heading to Kingston for Remembrance Day, November 11 and 12
– Festival taking place on the Parade Square at the Royal Military College of Canada –
– Don Cherry and former NHLer Paul Coffey to join the weekend festivities –
TORONTO (October 23, 2017) Rogers Hometown Hockey Tour presented by Scotiabank and Dodge is heading to Kingston, ON, for a celebration of hockey over Remembrance Day weekend, November 11 and 12. The weekend will feature broadcast hosts Ron MacLean and Tara Slone, meet-and-greet opportunities with NHL alum Paul Coffey, live local entertainment, engaging activities for the whole family and an appearance from Kingston's own Don Cherry.
The two-day hockey festival begins on Saturday, November 11 at 1 p.m. ET at the Royal Military College of Canada, and will conclude on Sunday evening following the Rogers Hometown Hockey outdoor viewing party. The evening's broadcast kicks off with a special pre-game show hosted live on site by MacLean and Slone from the Sportsnet Mobile Studio beginning at 6:30 p.m. ET on Sportsnet and Sportsnet NOW, followed by a showdown between the Edmonton Oilers and Washington Capitals.
Rogers Hometown Hockey Festival Details:
The free hockey-themed weekend will feature games, prize giveaways, fun activities, and live local entertainment for the whole family, including:
Rogers Fan Hub: Helping fans be fans, the Fan Hub features innovative and interactive experiences, showcasing virtual autographs from NHL stars, a hockey-themed Zamboni video game and autograph signings with NHL alumni, to unite fans in their passion for the game. In addition, fans are treated to free hot chocolate on site.
GamePlus: If you are a Rogers customer you can come to the GamePlus desk in the Rogers Fan Hub and redeem exclusive experiences such as meet-and-greets with NHL alumni, autographed merchandise and tours of our Sportsnet Mobile Studio.
Sportsnet Augmented Reality Photo Booth: Fans have the chance to get close to their favorite players through augmented reality technology. Fans can take photos with virtual images of NHL stars, and have the photo emailed directly to their device for social sharing.
The Hockey Circus Show: Come see Paz our world-renowned hockey acrobat! Paz juggles everything from pucks to flaming hockey sticks all while standing on top of a net. It is an experience that the family will never forget.
Scotiabank Community Locker Room: A family-friendly space to engage hockey fans, celebrate the game, and interact with NHL alumni, such as Paul Coffey. Scotiabank will also be donating $15,000 to minor hockey associations in the community.
Dodge Family Zone: Features the famous Stow 'n Go Challenge, a hockey-themed obstacle course. Also, fans have the opportunity to enter a contest to win $5,000 for their local minor hockey association and a 2018 Chrysler Pacifica for their family. All contest entrants will receive a co-branded Dodge and Rogers Hometown Hockey retro toque.
Tim Hortons Ball Hockey Rink presented by Sportsnet: Features pick-up games for the community, including local Timbits Hockey players.
Dr. Oetker Giuseppe Pizzeria: Fans can enjoy a free slice of Giuseppe Pizzeria pizza fresh out of the oven, and play the Find Giuseppe Match Game to win a rooftop experience and other great prizes.
Playmobil Kids Zone:Fans have the chance to face off against friends and family with the PLAYMOBIL NHL Arena and its lineup of NHL figures. In the zone, fans will also be able to enter to win a new NHL playset.
OK Tire Zamboni Pit Stop: Features a pit-crew-like experience where fans have the opportunity to test their tire-hanging skills on a replica Zamboni.
Live Local Entertainment: Live music featured throughout the weekend.
Rogers Hometown Hockey Event and Broadcast Details
Location:
Royal Military College of Canada, Parade Square, 15 Valour Drive, Kingston, ON
Time:
Saturday, November 11 – Festival open from 1 p.m. to 6 p.m. ET
Sunday, November 12 – Festival opens at noon ET and runs through the end of the Rogers Hometown Hockey outdoor viewing party
***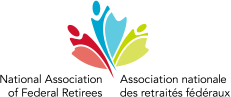 The 2017 Federal Retirees' Veterans Outreach Initiative
A series of 12 town hall style sessions this fall…
***
A tip of the hat to the following members who just recently updated their Club membership status – Chapeau aux membres suivant qui ont tout récemment mis à jour leur adhésion au Club: 2864 Pierre Bussieres; 3878 R Jack Hicks; 3890 Douglas J Gilpin; 3949 Angus Armstrong; 6116 Claude Archambault; 8053 Ken Malyon; 8162 Ken Moulden; 10460 Gary Nason;15965 Doug Gibson; 17516 James Strickland

For memberships due to expire soon; please contact us asap with your renewal.

Please Remember:
The RMC Club relies on its members. Contact us to renew or to take out an annual or life membership.
1 – 888 386 – 3762
Souvenez vous que:
Le Club des CMR compte sur ses membres. Afin de renouveler ou de vous procurer une adhésion annuelle ou à vie, veuillez communiquer avec nous au : 1- 888 386 – 3762
Thank you in advance for your kind cooperation.
For those who have let their membership lapse during 2016 & before – we miss you. Please update soon.
À ceux qui ont laissé leur adhésion prendre fin en 2016 ou plus tôt, vous nous manquez. Veuillez renouveler bientôt.
***
VIMY AWARD GALA DINNER
November 3, 2017
Canadian War Museum, Ottawa, Ontario
Join us in celebrating Canada, its defence and security sectors and our 2017 Vimy Award Recipient, the Honourable William Graham.
Hosting 500 guests, representing over 30 of Canada's leading defence and security companies, government and academia, the Vimy Award Gala Dinner is the not-to-miss event of the year.
***
Joignez-vous à nous pour célébrer le Canada, ses secteurs de la défense et de la sécurité et notre récipiendaire du Prix Vimy 2017, l'honorable William Graham
Accueillant 500 invités, représentant plus de 30 des plus importantes entreprises canadiennes de défense et de sécurité, gouvernements et universités, le dîner gala du prix Vimy est l'événement incontournable de l'année.
Venez-vous joindre à nous – il reste un nombre de places limité.
Click Here for registration and sponsorship information
The Conference of Defence Associations (CDA) and CDA Institute
2017 Ross Munro Media Award
Call for NominationsThe Conference of Defence Associations (CDA) and the CDA Institute invite nominations for the 2017 Ross Munro Media Award (RMMA).Initiated in 2002 to recognize Canadian journalists who have made a significant and extraordinary contribution to increasing public understanding of security and defence issues of importance to Canada and Canadians, the RMMA commemorates Ross Munro, the celebrated Canadian war correspondent who reported on the Second World War in Europe.Recipients of the award will have produced outstanding work regarding security and defence and the role of the Canadian Armed Forces at home and abroad. The award consists of a statuette in the likeness of Ross Munro and $2,000. Previous recipients of the award are Stephen Thorne, Garth Pritchard, Sharon Hobson, Bruce Campion-Smith, Christie Blatchford, Matthew Fisher, Alec Castonguay, Brian Stewart, Murray Brewster, Rosie Di Manno, Adam Day, Louie Palu, Christine  MacLean and Richard Maddan.The nominees' body of work must be considered as having had a key role in educating Canadians on matters of national and/or international security and defence and on the role of the Canadian Armed Forces. The work will have been widely acclaimed as significant, be distinguished by its style and clarity, show clear evidence of research, and be considered noteworthy for its objective analysis. The entries may be selected from print and electronic media. Work produced collaboratively may be considered only if the individual who contributed the most to it is identified and merits individual credit and recognition for the work.Past winners of the RMMA may be nominated for a Lifetime Achievement Award. The nomination process is the same – however, the work and materials cited in the nomination must date from the time following the previous award, which may be referenced. Lifetime Achievement Awards will be considered and then awarded in addition to the Annual Award.Nominations may be made by individuals who are not members of the Selection Committee, or by organizations, and must be submitted in either of Canada's official languages.  All nominations must consist of a clear summary of the reasons for the nomination, at least two letters of support and include examples of their work. Electronic submissions are preferred.Nominations must be received by 1 December 2017, and addressed to:Ross Munro Media Award Selection CommitteeConference of Defence Associations and CDA Institute151 Slater Street, Suite 412AOttawa, Ontario K1P 5H3, Canadaor

[email protected]

The Award will be presented on 22 February 2018, the first day of the CDA and CDA Institute Ottawa Conference on Security and Defence. Registration for this Conference will be up on the CDA Institute website shortly. One can also register by emailing Jennifer Giguere at

[email protected]

.Please direct any questions regarding the Ross Munro Media Award to Louise Côté at lou

[email protected]

.
Le Prix Média Ross Munro 2017
de la Conférence des associations de la défense (CAD)
et de l'Institut de la CAD

Appel de mises en candidature
La Conférence des associations de la défense (CAD) et l'Institut de la CAD lancent un appel de mises en candidature pour le Prix Média Ross Munro (PMRM) 2017.
Institué en 2002 pour reconnaître des journalistes canadiens qui contribuent de façon significative et extraordinaire à l'amélioration de la compréhension par le public de questions de sécurité et de défense qui ont une importance pour le Canada, le PMRM commémore Ross Munro, le célèbre correspondant de guerre canadien qui a fait des reportages sur la Deuxième guerre mondiale en Europe.
Les lauréats du prix auront produit une œuvre exceptionnelle concernant la sécurité et la défense et le rôle des Forces armées canadiennes, au pays et à l'étranger. Le prix consiste en une statuette à l'effigie de Ross Munro et la somme de 2 000 $. Les lauréats précédents du prix sont Stephen Thorne, Garth Pritchard, Sharon Hobson, Bruce Campion-Smith, Christie Blatchford, Matthew Fisher, Alec Castonguay, Brian Stewart, Murray Brewster, Rosie Di Manno, Adam Day, Louie Palu, Christine MacLean et Richard Maddan.
L'œuvre du candidat ou de la candidate doit être considérée comme ayant eu un rôle important dans l'éducation des Canadiens sur des questions de sécurité et de défense nationales et/ou internationales et sur le rôle des Forces armées canadiennes. L'œuvre aura été largement acclamée comme significative ; elle se sera distinguée par son style et sa clarté ; elle aura fait preuve de recherche ; et aura été considérée remarquable pour l'objectivité de son analyse.
Les anciens lauréats du PMRM peuvent être nominés pour le PMRM «Œuvre de toute une vie». Le processus de nomination demeure le même – par contre, l'œuvre du candidat ou de la candidate doit avoir été exécutée après la période pour laquelle le prix initial a été octroyé, mais qui peut être référencé. Les prix pour «Œuvre de toute une vie» seront considérés et attribués en plus du prix annuel.
Les mises en candidature peuvent être soumises par des individus, excluant ceux qui font partie du Comité de sélection, ou par des organisations, et peuvent être soumises dans l'une ou l'autre des langues officielles du Canada. Toutes les mises en nomination doivent exposer clairement un sommaire des raisons de la mise en nomination, accompagnées d'au moins deux lettres d'appui et des exemples de travail du candidat ou de la candidate. Les soumissions électroniques sont préférées.
Les mises en candidature doivent être reçues au plus tard le 1 décembre 2017 et adressées au :
Comité de sélection du Prix Média Ross Munro 
La Conférence des associations de la défense et l'Institut de la CAD 
151, rue Slater, Suite 412A 
Ottawa, Ontario K1P 5H3, Canada 
Ou par courriel à [email protected]
Le prix sera remis au lauréat le 22 février 2018, première journée de la Conférence d'Ottawa sur la sécurité et la défense de la CAD et de l'Institut de la CAD. En attendant l'enregistrement sur le site internet de l'Institut de la CAD, vous pouvez contacter Jennifer Giguere à son adresse courriel : [email protected].
Pour toutes questions regardant le PMRM, prière de s'adresser à Louise Côté à [email protected].