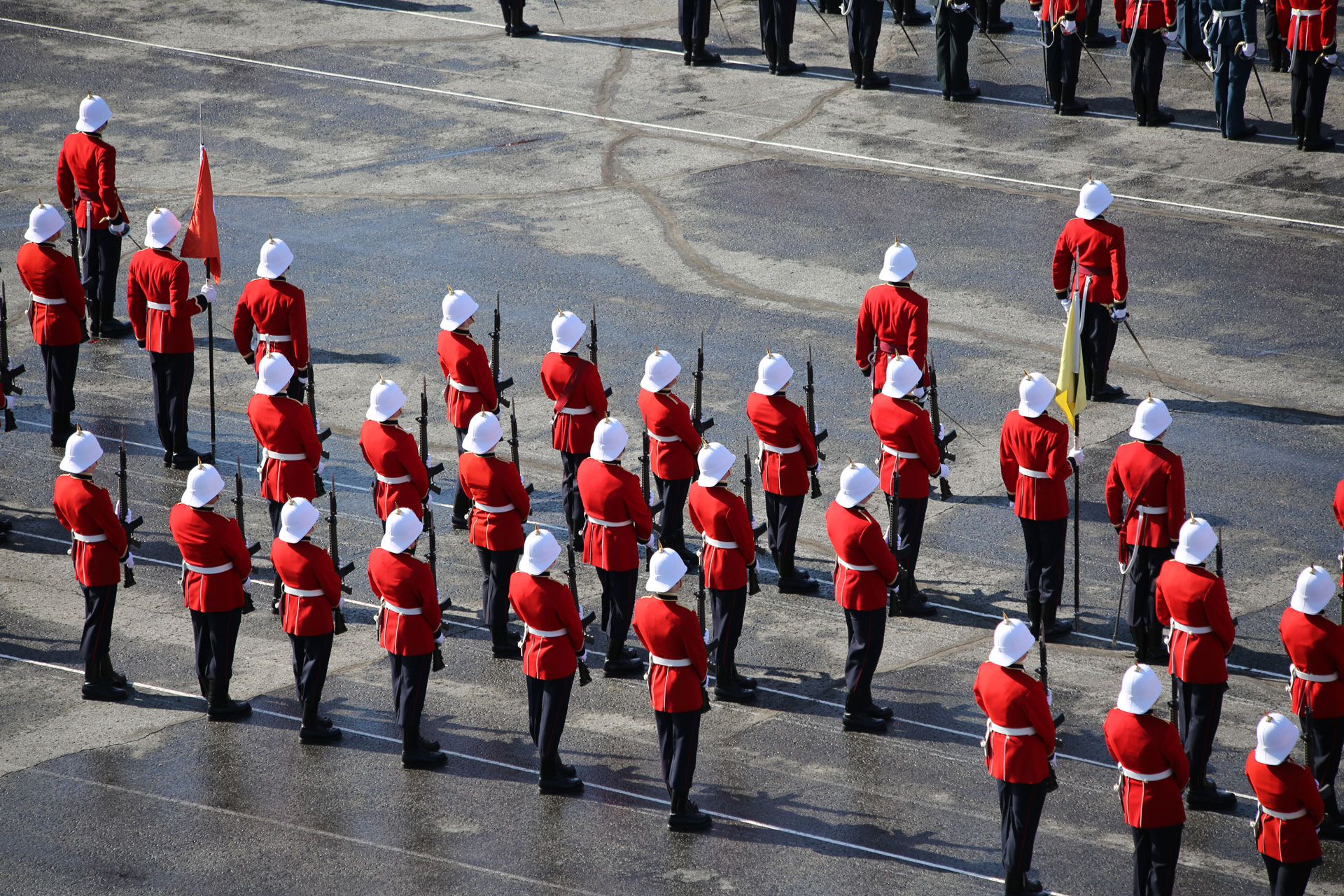 Naval Cadet at Airforce Academy
By 25888 NCdt (III) Joey Martin
It was a stark contrast going from standing in salt and peppers less than a 100 metres from the ocean to running next to the Rocky Mountains in a flight suit.  Being a Naval Cadet fresh from NETPO (Naval Environment Training Program Officers) at the United States Air Force Academy has thus far proved to be an incredible experience.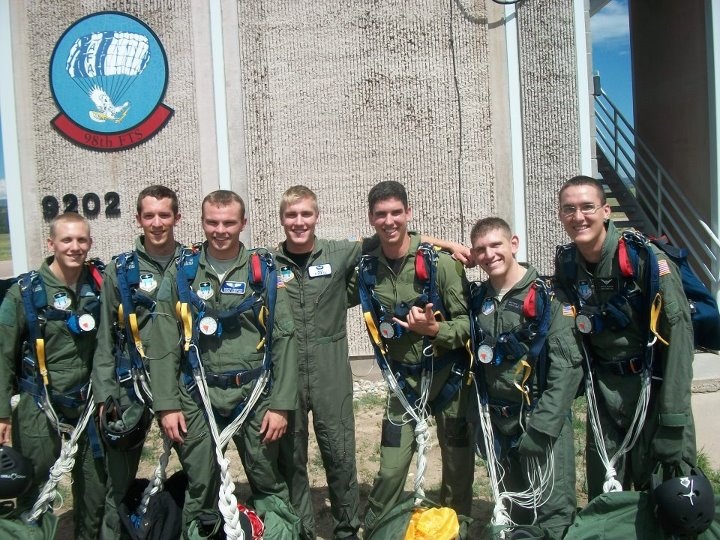 NCdt Martin (third from right) undergoes freefall parachute training.

Arriving a week later than the rest of the international contingent due to my summer course, I was immediately immersed into processing in preparation for school beginning August 4th.  As a Canadian, the United States did not provide me with an overly large culture shock.  At times, I did, in fact, fit in too well especially being the only international cadet who speaks English as a first language (apparently with a Wisconsin accent).  One particular instance was attending an international BBQ in civies and almost being denied access as an American cadet looking for free food.
Aside from some comical misunderstandings, the staff and cadets at USAFA went to great lengths to integrate us into the Cadet Wing.  I was given countless opportunities to live the USAFA cadet experience including: basic freefall parachute training, bull riding with the rodeo club, and observing a supernova at the Academy observatory.  As a third year cadet I was given the position of Element Leader (Section Commander) in my squadron, which provided many challenges in both learning to lead a group of ten Air Force cadets as well as making up for the two years of Academy experience my fellow cadet leaders had on me.
Of particular significance to me personally was the memorial week that led up to and included September 11th.  Having been a Grade 5 student one week into school in San Diego, CA at the time of the attacks, being back on American soil for the 10th anniversary was fulfilling.  During this week, speakers from across the United States came to tell there story and I was given the privilege to have dinner with Ed Plaugher, the former Fire Chief of Arlington County and on-scene commander for the attack on the Pentagon.  On September 11th itself I joined a contingent of cadets on a bus to just south of Denver where we participated in a ruck march along with a group of Army Airborne/Special Forces soldiers in the annual Run for Remembrance.  They certainly provided a good pace.
The Department of International Programs specifically provided the international cadets with a few unique experiences.  One of these was a four-day trip through southern Colorado over the Labour Day weekend to see, among other things, astounding ruins of Native American "cliff palaces" at Mesa Verde and a fair amount of the old American West.  Another unique experience, which was particularly appreciated by OCdt Dubeau and I, were the two tickets to the Colorado Avalanche "Burgundy and White" pre-season game played at the USAFA Arena purchased especially for the two Canadian exchange cadets.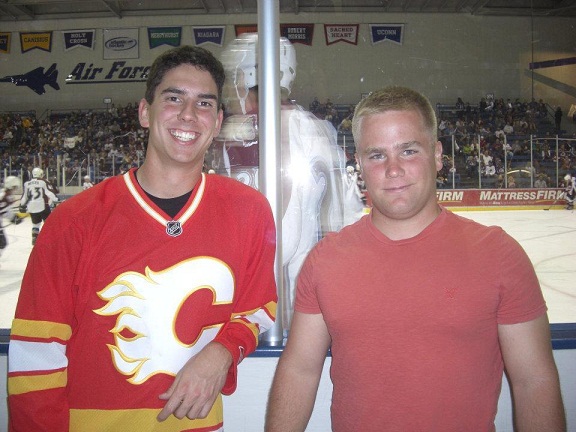 NCdt Martin and OCdt Dubeau at a Colorado Avalanche pre-season game!
Having been here since the beginning of August, our exchange is almost half over and with so much potential for the next semester there is no doubt that the remaining time will be over much faster than anticipated.