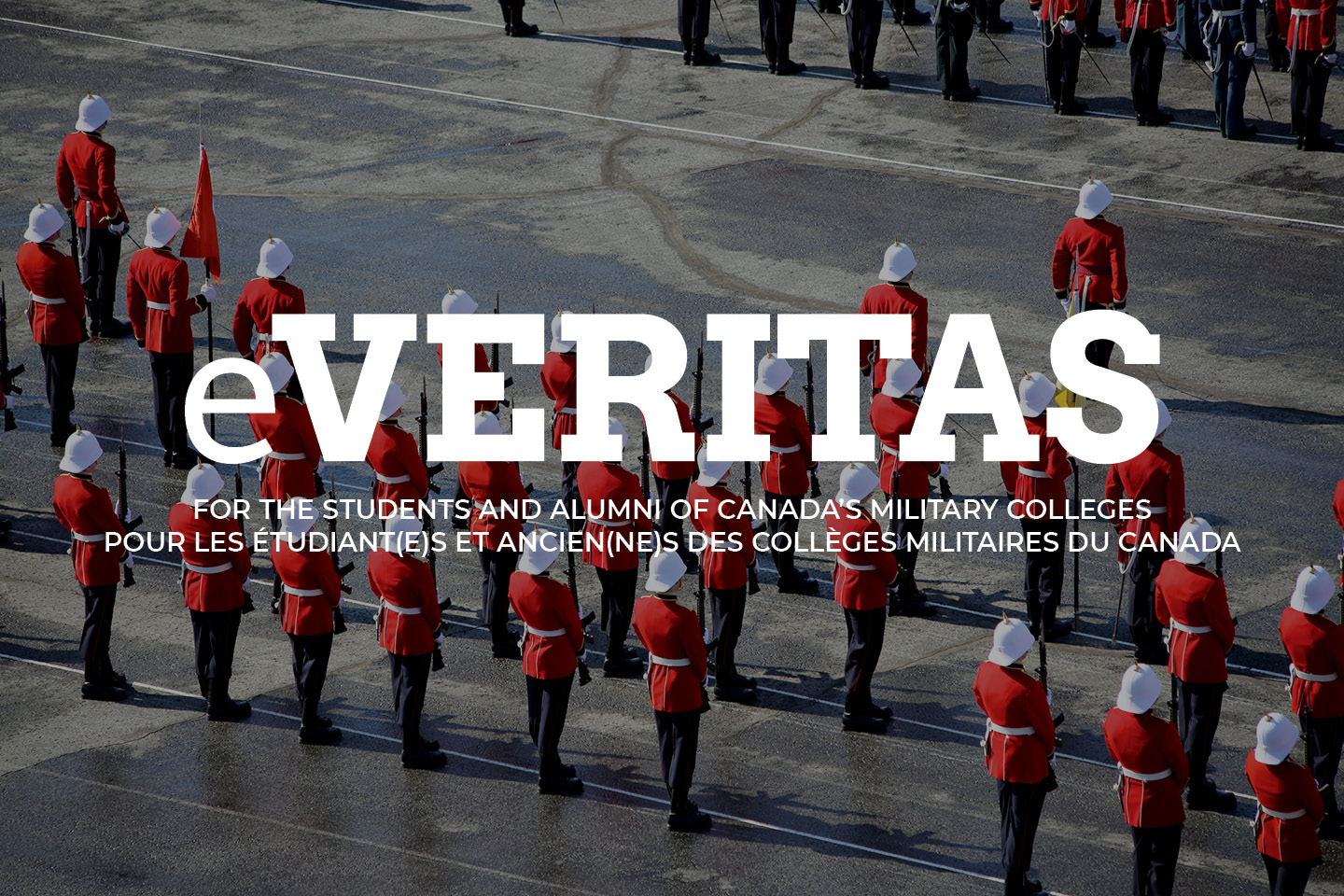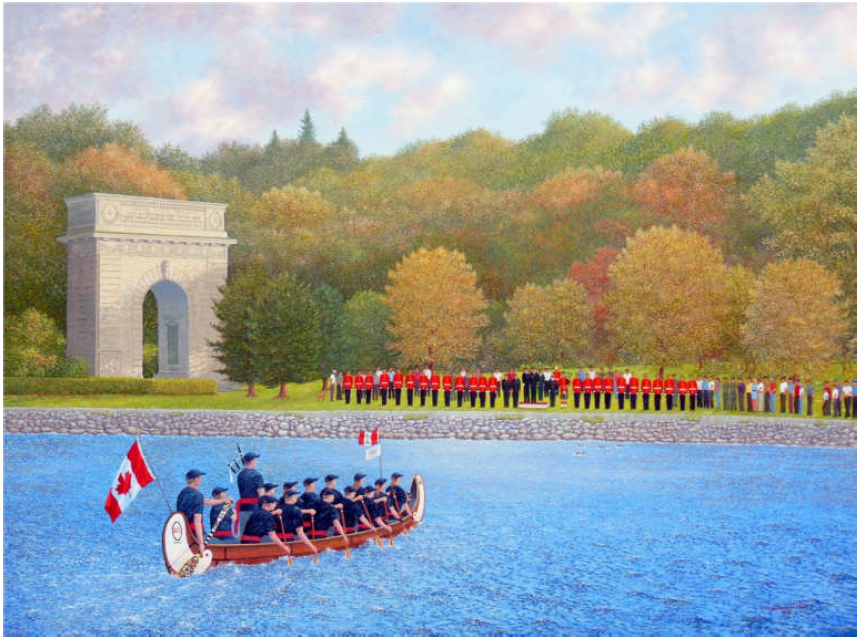 H25917 Major (Ret) Danny McLeod,MC, CD, DScMil, has commissioned a painting to be presented to RMC at the Legacy Dinner on 27 September 2012. The painting commemorates the 2000- 2011 series of four "chasse-galerie" canoe trips along the Rideau Canal from Ottawa to Kingston. The trips have raised over $250,000 for the RMC varsity sports program under the auspices of the Danny McLeod Athletics Endowment Fund. This fund was inaugurated by the Class of 1971 and the RMC Club Foundation in recognition of the vital role played by physical fitness and athletics in the development of future officers of the Canadian Armed Forces.
Major McLeod received his commission from Sandhurst in 1943 and fought with the South Alberta Regiment and the 29th Armoured Reconnaissance Regiment in France, Belgium, Holland and Germany. He earned the Military Cross in April 1945 for his action in engaging several enemy tanks. From 1960 – 1971 he served as the Athletic Director at RMC where he established the Physical Education and Athletics Department. During that memorable era he coached three hockey teams, including the Redmen, and played on a fourth. However, his lasting achievement has been his positive impact on all those cadets who had the great benefit of his guidance. The Danny McLeod Endowment Fund honours his winning attitude, his contribution to RMC and his dedication to sports.
"La chasse-galerie" relives the old Quebec legend of the flying canoe. The painting depicts the late afternoon moment on the seventh and final day when fifteen Ex-Cadets arrive by voyageur canoe at the Memorial Arch. After they turn to face the Commandant and cadets, the paddlers salute and the pipers call to each other. Over the years the crew has included 46 men and women from all three colleges and many classes, all united in support of the college and in their belief that sport is an integral part of one's education.
The artist, 5723 Anthony Tucker, is well-known in the Ex-Cadet community. Tony was born in England and grew up in Cornwall in the picturesque seaside town of Bude. His family immigrated to Canada in 1957 and settled in Montreal. Tony attended CMR and graduated from RMC in 1963. Sports played a dominant role in his cadet life, culminating in the award (with 5736 Frank McDonnell) of the Prince of Wales cup for the best all round officer cadet in Athletics during the entire course. He became a pilot after graduation and flew helicopters on HMCS Shearwater and HMCS Bonaventure, after which he enjoyed a long career with the Nova Scotia Department of Transportation. Painting and drawing have been an integral part of his life since early childhood and his days in the military. Galleries have carried his work since 1974 and painting has been a full time endeavour since 1994. His paintings and reproductions of seascapes and landscapes are marketed across Canada. A painting of the Royal Military College, completed in 1999 for sale at a silent auction in support of the Foundation, was amongst the first of more than four dozen paintings and drawings of RMC, CMR and Royal Roads. The original is an oil painting on gessoed fibreboard. Canvas and giclée prints will be available at the Panet House Gift Shop after 27 September 2012. The artist pledges to donate at least 15% of the net.
xxxxxxxxxxxxxx

The RMC Foundation is conducting an on-line auction as a fundraising effort in support of the Colleges. The bidding process is now open and will continue until 17:00 hours Sun 30 Sep, after the end of Reunion Weekend. All of the proceeds of this auction will go into unrestricted funds in support of RMCC and RMC Saint-Jean. Please be advised that the winner of each auction item will not receive a tax receipt as they are receiving goods for their donation. Good luck and let the bidding continue!
http://www.rmcclubfoundation.ca/SilentAuction/AuctionListing/tabid/205/language/en-US/Default.aspx
La Fondation CMR procède à une vente aux enchères en ligne dans l'optique d'amasser des fonds pour les collèges. Les enchères sont maintenant ouvertes. Elles prendront fin à 17 h le dimanche 30 septembre, au terme de la Fin de semaine des anciens. Tous les produits de la vente aux enchères seront intégrés aux fonds non affectés destinés au soutien du CMRC et du CMR Saint-Jean. Veuillez noter qu'aucun reçu pour fins fiscales ne sera remis aux personnes ayant remporté les divers éléments mis aux enchères, ces personnes ayant reçu les prix en question en contrepartie de leurs dons. Les enchères battent leur plein, bonne chance!
http://www.rmcclubfoundation.ca/SilentAuction/AuctionListing/tabid/205/language/fr-CA/Default.aspx
xxx

EX-CADET WEEKEND FUN RUN
Anyone for a run around Fort Henry?
Ex-Cadet weekend at the end of September will include a fun run around Fort Henry for Old Brigade members, other ex-cadets and present-day cadets. Everyone is invited to join a small group of members of the Class of 67 as they enter the Old Brigade not only with the traditional parade and dinner, but also with a 5-kilometre run around Fort Henry. This is a repeat of last year's run, when members of the Class of 66 marked their entry into the Old Brigade with a run around Fort Henry.
In essence this is a re-creation of the Cadet Wing Harriers Race including members of all elements of the college student body, past and present. The plan is to start from the College Parade Square at 1500 hours on Saturday, September 29, and run completely around the Fort Henry Hill before returning to the parade square with smiles on our faces.
Ex-cadets of the other classes having reunions this year are particularly invited to join us for the run. If any of the classes wish to gather a group together from their year for the run, that would be even better. And, of course, present-day cadets are welcome too. The college's Harriers teams – both male and female – have already agreed to participate.
If the younger groups want to make a bit of a race of it, they are welcome to do so, but the Old Brigade members will not be racing – the completion of the run will be reward enough. Afterwards, all participants will be invited to a nearby mess to quench their thirst and celebrate the comradeship that is such a part or the college experience.
Last year we had 35 runners, and this year we hope to have more. Anyone interested in participating in the run is requested to contact the organizer, 6891 Bill Aikman at baikman@rocketmail.com to confirm arrangements.
Homecoming 2012 was held at Royal Roads University over this past weekend – from all reports it was highly successful. We hope to have photos and an article for our next edition #37.
xxxxxxxxxxxxxxxxxxxxxxx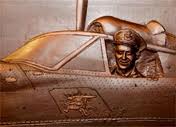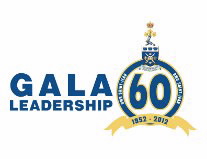 Au Collège militaire royal de Saint-Jean, le dîner « Gala Leadership 60 », mardi le 20 novembre 2012. Pour voir plus d'information voir, pour voir la lettre d'invitation, où pour achèter les billets.
Tuesday 20 November 2012 – Gala 60 Fundraising Event at the Royal Military College Saint-Jean. Please Click Here
NEWS FLASH –
Please be advised that the date of the Gala Leadership 60 event to celebrate the 60th anniversary of the Royal Military College Saint-Jean has been changed to 20 November 2012. We are pleased to announce that the Minister of National Defence, the Honourable Peter G. MacKay will be in attendance to celebrate this special event, along with our Honourary President, Mr Geoff Molson, President and CEO of the Montreal Canadiens. Please see the RMCs Club Foundation link for the official invitation and ticket/sponsorship information. We thank you for your support and look forward to seeing you in November.
NOUVELLE FLASH –
Soyez avisé que la date du dîner Gala Leadership 60 commémorant le 60e anniversaire du Collège militaire royal de Saint-Jean vient d'être changée au 20 novembre 2012. Nous sommes heureux d'annoncer que le Ministre de la Défense nationale, l'honorable Peter G. MacKay, sera présent avec notre président d'honneur M Geoff Molson, président du Club de Hockey des Canadiens de Montréal, à ce prestigieux événement. Veuillez consulter le site de la Fondation du Club des CMR pour l'invitation officielle, les opportunités de commandite et l'achat de billets. Merci pour votre appui et au plaisir de vous accueillir en novembre.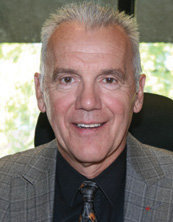 15th Annual Graduate Student Symposium – Canada's Security Interests
Currie Hall, Royal Military College of Canada
Kingston, Ontario
Thursday & Friday, October 25-26, 2012
DEADLINE FOR SUBMISSIONS IS 23 SEPTEMBER 2012.
15ième Symposium annuel des étudiants diplômés – Les intérêts canadiens en matière de sécurité
Salle Currie, Collège militaire royal du Canada
Kingston, Ontario
Les jeudi 25 et vendredi 26 octobre 2012
 Les personnes intéressées sont invitées à soumettre leurs projets de communication au plus tard le 23 septembre 2012.