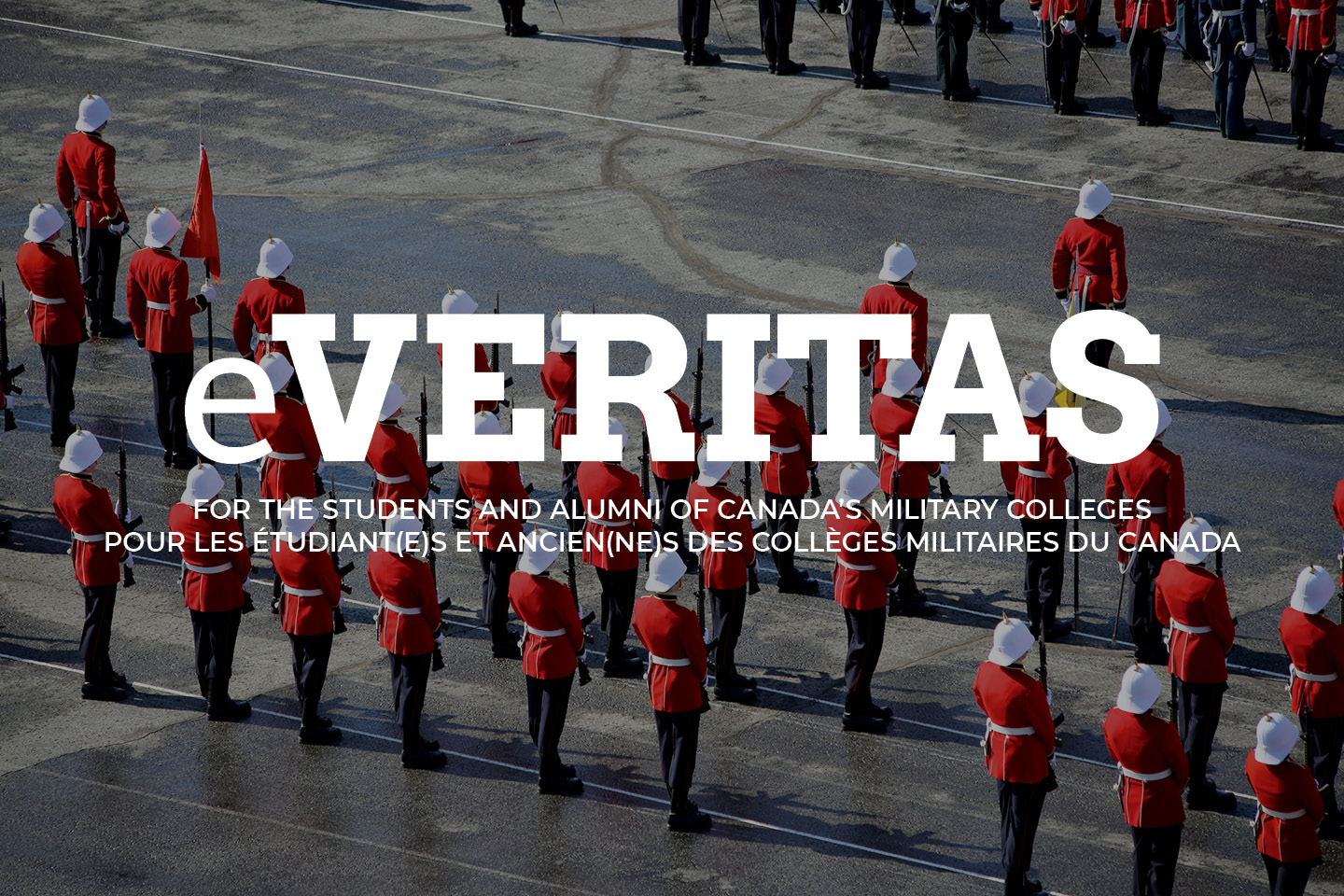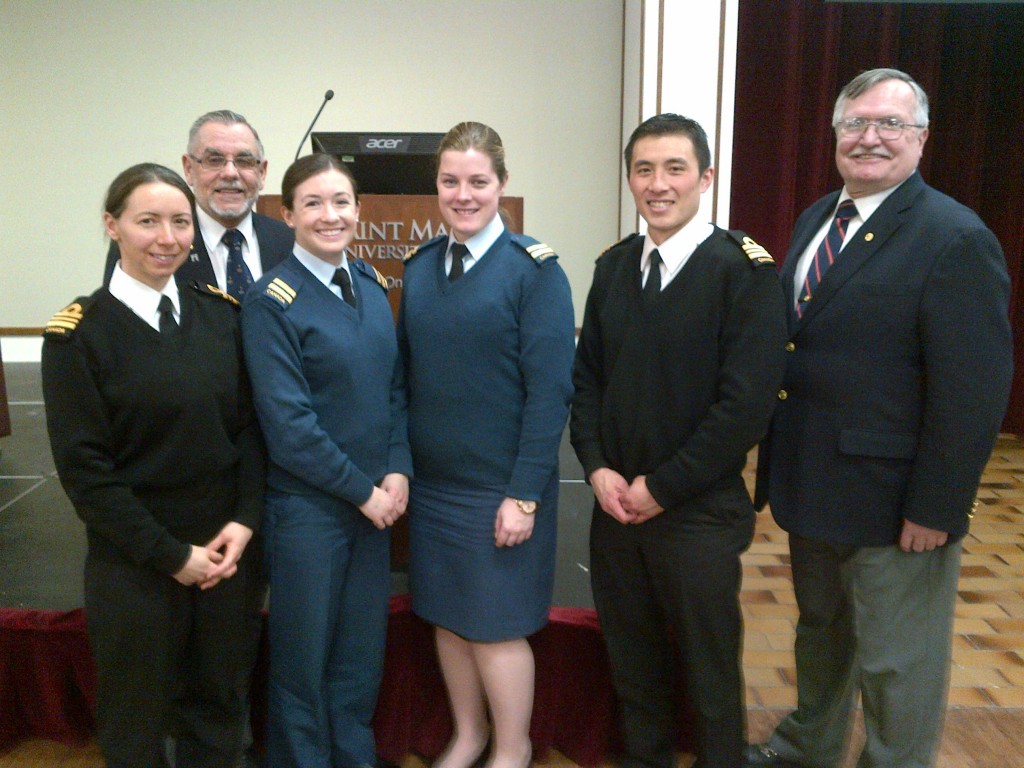 Caption (L-R): 22025 LCdr Melanie Mountain (01) , 8120 Bill Gard (69), 24284 Captain Emily Bowen (09), 24178 Captain Stephanie Noel (09), 22430 LCdr Jon Lee (02) and 10162 Brian Palmer (74). The NS Branch recently sponsored 6 participants to the 11th Annual Sobey Leadership Forum organized by the MBA Society at Saint Mary's University on Friday, 6th of March. Below is a write up, by LCdr Jon Lee (with input from the participants), about the event along with a participant photo.
More
Question: How can we deal with the ice problem on Halifax roads? The answers: "What if – we buy more plows? Hold a community ice clearing competition? Offer ice pick shoes to everyone? Develop a giant magnifying glass? Re-direct the Gulf Stream?" – No, this was not some random discussion at a pub, it was the 11th Annual Sobey Leadership Forum, entitled "Innovation Through Leadership" , organized by the Saint Mary's University MBA students. The group exercise that produced these progressively outrageous ideas was a "What if" workshop, led by Colette O'Hara and Laura Whitman of Red Balloon; the concept being that answers, in contrast to questions, close off discussions. All ideas had to start with "What if" to foster innovation, and it certainly resonated with all in the group.
For the third year in a row, the NS Branch of the RMC Club of Canada sponsored members to attend this thought provoking forum. A roster of notable business leaders, including Jennifer Gillivan – CEO IWK Foundation, Saeed El-Darahali – CEO Simplycast, Paul Leblanc – Investor and Founder Karma Gaming and Extreme Group, Bethany Moffatt – Area VP Atlantic Commercial Banking Scotiabank, and Robert Zed – President Triangle Strategies, discussed how the corporate world and entrepreneurs foster innovation in their organizations.
The forum offered a great deal of insight into creating a workplace culture centred around innovation. Some excellent concepts include incentivizing smart risk taking behaviour by "celebrating failure AND rewarding success", surrounding yourself with a diverse group to cultivate the greatest return for innovation, empowering your personnel so they have a sense of ownership in the organization, and embracing learning/education. The speakers challenged all in the audience to get out of their comfort zones, question convention, always be curious, and to embrace and expect change. While these concepts are simple in principle, they are challenging to implement in reality, especially in an authoritative structure such as the military/government. The sidebar discussions this created between all of us on how to exactly foster innovation in our respective land/sea/air units was equally stimulating – the key takeaway being that we could all stand to be a little more entrepreneurial and innovative at work.
All in all, it was an afternoon well spent and the group that lucked out with the free tickets are thankful to the NS Branch of the RMC Club of Canada for offering such great personal and professional development opportunities.
The Branch looks forward to participating again next year.