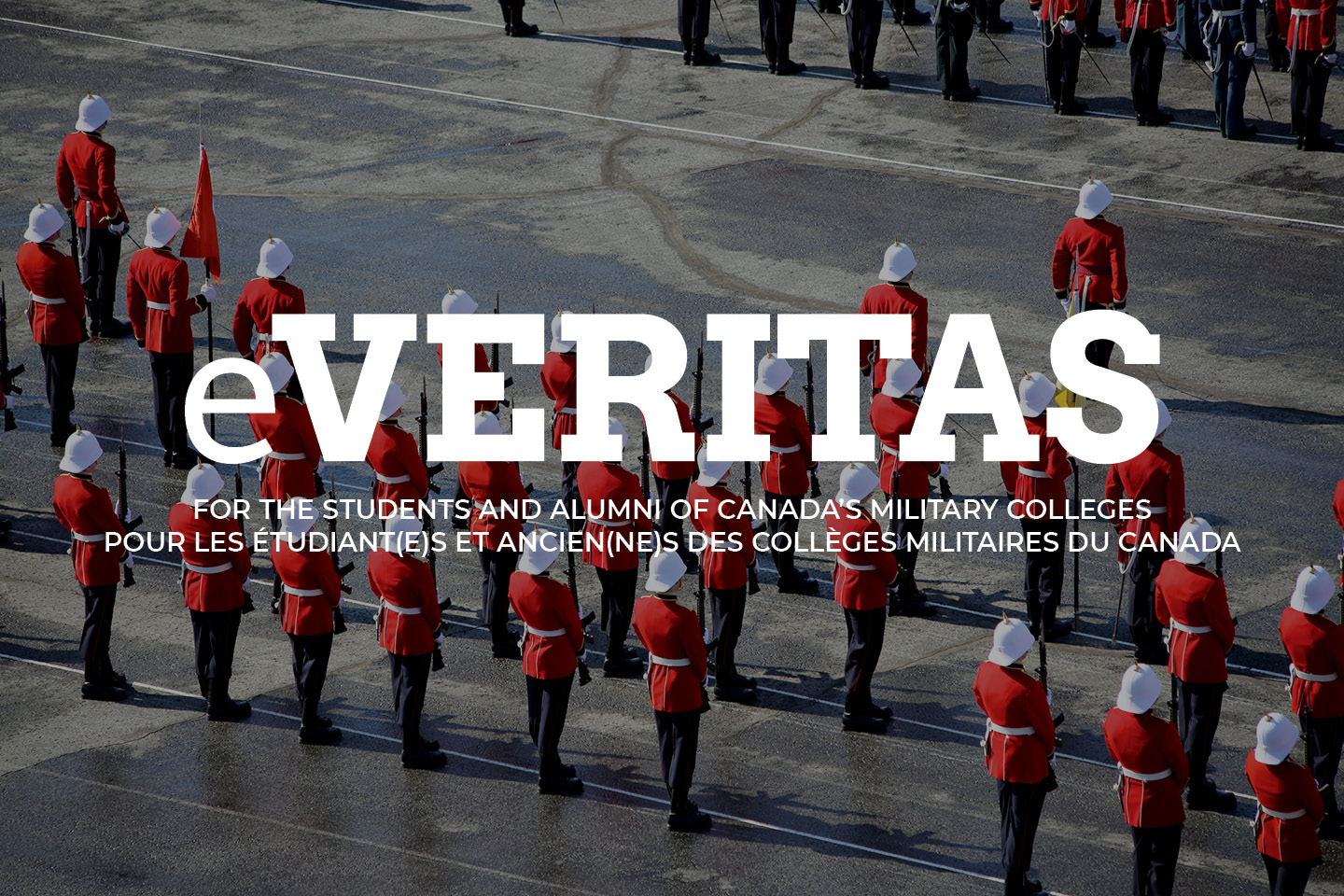 recent employment as a senior officer has been centered within the National Defence Headquarters in Ottawa and has included a variety of staff positions including the post of Army Comptroller.
was promoted to his current rank in 2010 and served as the Royal Canadian Air Force Comptroller/Director Air Comptrollership and Business management; he is currently employed as the Director Budget in Ottawa.
following a brief six months as the Commanding Officer of the HOTEF in 2003, he was sent to Staff College in Valparaiso, Chile. On his return to Canada in 2005 he was posted to the Canadian Forces Experimentation Centre (CFEC) in Ottawa where he was the lead for inter-agency command and control experimentation.
is currently employed as both the Deputy Project Manager for the HALIFAX-Class Modernization Frigate Life Extension project and Combat Systems Office Manager for the Combat System Integration Design & Build contract with Lockheed Martin Canada, some 20 years after having served in the Canadian Patrol Frigate Lead Yard Detachment in Saint John, NB.
in 2012, he was promoted to his current rank and appointed as the Commander of the Operational Support Engineer Group, Canadian Operational Support Command (CANOSCOM) and the Branch Advisor for the Canadian Military Engineers. In October 2012, upon stand up of the Canadian Joint Operations Command, he became the J Engr and J7.
he spent two years as a visiting professor on the faculty of the United States Army War College where he taught the theory of war, the formulation of national security policy and strategy, as well as elective courses on understanding state failure and public speaking. For his work, he was awarded the US Army Meritorious Service Medal.
internationally he was posted as an exchange officer (95-98) responsible for international and readiness training to the US Army in Atlanta, Georgia; and later he served as SO1 Team B G5 Plans in the UK led Allied Rapid Reaction Corps (07-09), in Rheindahlen Germany where his duties including being the Senior National Representative and the Senior Canadian officer. He is currently posted as the Army Advisor in Canadian Defence and Liaison Staff (London).
has supported relief operations at home and abroad for floods, forest fires, tornadoes, hurricanes and even an ice storm.He has pursued the war on terror. As a senior officer he served as a Movements Officer and Watch Chief in the Strategic Mobility Division of Pacific Command in Honolulu, Hawaii.
has deployed on three overseas operations: Cyprus (UNFICYP), the 1991/92 Persian Gulf War (with 1 (UK) Armoured Division), and Bosnia (NATO SFOR). He deployed with 1 Service Battalion on domestic operations in support of the Winnipeg flood relief in 1997 and with 1(UK) Armoured Division on Exercise SAIF SAREEA II, a three month combined and joint desert exercise in the Oman in 2001.
between January and March 2010, he led sea-based humanitarian assistance and disaster relief operations as the Maritime Component Commander of Canadian Joint Task Force (Haiti), a force that included more than 500 sailors embarked in HMC Ships ATHABASKAN and HALIFAX.
left unit command early when he was appointed Chief of Staff for HQ 5-11 MTTF (Mission Transition Task Force) and deployed to Afghanistan July – December 2011 for the CF closure of Op ATHENA, Kandahar, Afghanistan. Upon return from theatre he was posted to the Army as the Assistant G1 and in May 2012 was promoted to his current rank and appointed as DCOS Plan/J5 at Canada Command.
in 2011, he was posted to Land Force Doctrine and Training Systems HQ Kingston to assume the duties of Director Army Training.
14148 David LeFort – recent employment as a senior officer has been centered within the National Defence Headquarters in Ottawa and has included a variety of staff positions including the post of Army Comptroller. Bio
16458 Werner Liedtke was promoted to his current rank in 2010 and served as the Royal Canadian Air Force Comptroller/Director Air Comptrollership and Business management; he is currently employed as the Director Budget in Ottawa. Bio
15999 Ian Lightbody – following a brief six months as the Commanding Officer of the HOTEF in 2003, he was sent to Staff College in Valparaiso, Chile. On his return to Canada in 2005 he was posted to the Canadian Forces Experimentation Centre (CFEC) in Ottawa where he was the lead for inter-agency command and control experimentation. Bio
17200 Marcel Losier is currently employed as both the Deputy Project Manager for the HALIFAX-Class Modernization Frigate Life Extension project and Combat Systems Office Manager for the Combat System Integration Design & Build contract with Lockheed Martin Canada, some 20 years after having served in the Canadian Patrol Frigate Lead Yard Detachment in Saint John, NB. Bio
17876 Daniel MacIsaac – in 2012, he was promoted to his current rank and appointed as the Commander of the Operational Support Engineer Group, Canadian Operational Support Command (CANOSCOM) and the Branch Advisor for the Canadian Military Engineers. In October 2012, upon stand up of the Canadian Joint Operations Command, he became the J Engr and J7. Bio
14154 Guy Maillet – he spent two years as a visiting professor on the faculty of the United States Army War College where he taught the theory of war, the formulation of national security policy and strategy, as well as elective courses on understanding state failure and public speaking. For his work, he was awarded the US Army Meritorious Service Medal. Bio
13248 Marv Makulowich – internationally he was posted as an exchange officer (95-98) responsible for international and readiness training to the US Army in Atlanta, Georgia; and later he served as SO1 Team B G5 Plans in the UK led Allied Rapid Reaction Corps (07-09), in Rheindahlen Germany where his duties including being the Senior National Representative and the Senior Canadian officer. He is currently posted as the Army Advisor in Canadian Defence and Liaison Staff (London). Bio
13908 Russ Mann has supported relief operations at home and abroad for floods, forest fires, tornadoes, hurricanes and even an ice storm.He has pursued the war on terror. As a senior officer he served as a Movements Officer and Watch Chief in the Strategic Mobility Division of Pacific Command in Honolulu, Hawaii. Bio
13491 D.J. McCarthy has deployed on three overseas operations: Cyprus (UNFICYP), the 1991/92 Persian Gulf War (with 1 (UK) Armoured Division), and Bosnia (NATO SFOR). He deployed with 1 Service Battalion on domestic operations in support of the Winnipeg flood relief in 1997 and with 1(UK) Armoured Division on Exercise SAIF SAREEA II, a three month combined and joint desert exercise in the Oman in 2001. Bio
16885 Art McDonald – between January and March 2010, he led sea-based humanitarian assistance and disaster relief operations as the Maritime Component Commander of Canadian Joint Task Force (Haiti), a force that included more than 500 sailors embarked in HMC Ships ATHABASKAN and HALIFAX.  Bio
18377 Liam McGarry left unit command early when he was appointed Chief of Staff for HQ 5-11 MTTF (Mission Transition Task Force) and deployed to Afghanistan July – December 2011 for the CF closure of Op ATHENA, Kandahar, Afghanistan. Upon return from theatre he was posted to the Army as the Assistant G1 and in May 2012 was promoted to his current rank and appointed as DCOS Plan/J5 at Canada Command. Bio
15850 René Melançon – in 2011, he was posted to Land Force Doctrine and Training Systems HQ Kingston to assume the duties of Director Army Training. Bio