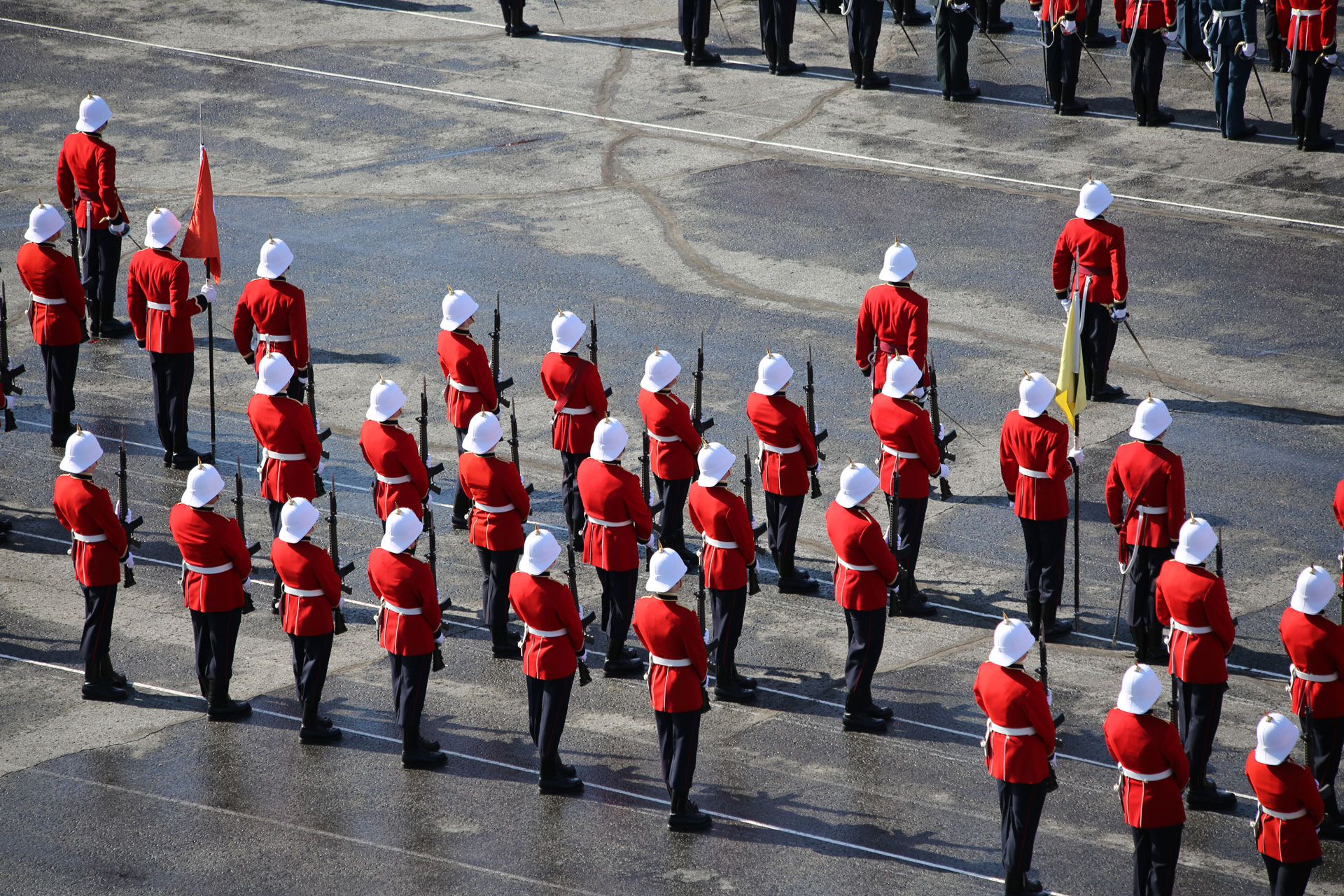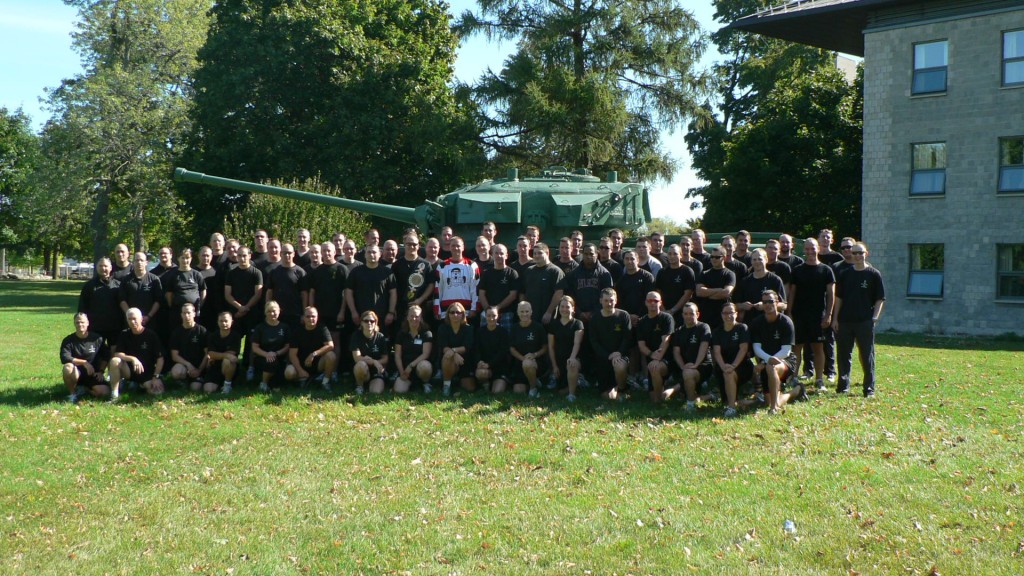 Otter Squadron
The keepers of the UTPNCM program history
By LCol Marc Drolet M0058 CMR UTPM Class of '81 with contribution from
Ocdt Bellerose CSL Otter Squadron and the members of Otter Squadron
Introduction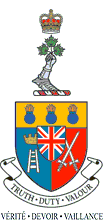 September 2010 represents a special milestone for Otter Squadron at the Royal Military College (RMC-C) of Canada. 33 new candidates are joining the University Training Plan for Non Commission Members (UTPNCM) squadron, Otter Squadron. In addition to being the largest number of new candidates in the program, it also makes Otter Squadron larger than ever before in its history with a total of 78 members.
Otter Squadron owes its name to a veteran of the Battle of Ridgeway in 1866 and a part-time soldier, Otter, who joined the permanent force in 1883. He commanded the Battleford column in the North-West Campaign of 1885 and was the first commanding officer (CO) of the Royal Canadian Regiment of Infantry in 1893. In 1899 Otter was selected to lead the first Canadian contingent in the South African War. In 1908, he was the first Canadian-born chief of the general staff and was inspector general of the Canadian Militia 1910-12, when he retired. He commanded Internment operations during WWI. Otter was knighted in 1913 and in 1922 became the second Canadian soldier, after Sir Arthur Currie, to reach the rank of general.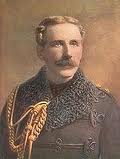 General Otter has set many 'firsts' in his life and is a superb model for the Squadron which bares his name. Otter Squadron, like General Otter himself, has ventured on new grounds and has set the route for moving the UTPNCM program forward. Otter Squadron in 1973, along with its sister Squadron at CMR (Saint Laurent Squadron), and 4 Squadron at RRMC, has seen the first group of candidates under the UTPNCM program arrive at Canadian Military Colleges. Otter Squadron is now considered the pillar of the program, and anyone who is a member of the UTPNCM program and those who have graduated from the program, can be proud of their roots.
UTPNCM program has a long history
The UTPNCM program has a long history which dates back to 1948, though it has been known under different names. The program was initiated to provide the Canadian Military with a source of Officers with strong leadership. After the war era, the small number of Officers with a university education was a serious concern. This was further promulgated by the atmosphere of the Korea situation as well as the discussion to create an organization to provide a North American/European defence structure (NATO). This resulted in a significant requirement to establish a strong team of Officers to serve the country.
In response to this, the Armed Forces developed plans to subsidize university education for serving members. It was apparent that among the serving military members, many displayed strong leadership and qualities, which are normally the basis of the Officers leading the Canadian Military. Initially to be accepted in the program, the age limit was set at 25 for 1948, 24 for 1949 and 23 for 1950. The minimum educational standard for applicants was set at the Senior Matriculation level. After the 1950 entry, control of the plan passed to the individual Services until the integrated CF plan was introduced in 1967. In 1967 upon the CF integration, the program became known as UTPM or University Training Plan for Men. Up to this point in time, the UTPM candidates (now known as UTPNCM) attended Civilian Universities to complete their degree.
From the beginning of the inception of the ROTP (Regular Officer Training Plan) program in 1952 serving men have been permitted to apply for training at the Canadian Military Colleges (CMCs) provided they met requirements such as age, academic, being single among other requirements. Although this provision was made, records indicate that fewer than 10 men were sponsored at the CMCs from 1952 until 1973.
In 1973 the first organized group of UTPMs arrived at the three Royal Military Colleges: Royal Military College of Kingston, Royal Roads Military College of Victoria and College Militaire Royal of Saint Jean. From 1973 onwards, the UTPM program adopted a more structured approach but not without some challenges and hurdles.
It must be noted that the UTPM program in Civilian Universities continued after 1973 even if UTPM candidates could attend the RMCs, and continues to this day.
UTPNCM at Military Colleges
In 1973 thirty six (36) non commissioned officers joined the UTPM program; ten at RMC, eleven at CMR and fifteen at RRMC. This was the first time that a group of military personnel other than officer cadets within the ROTP or RETP (Reserve Entry Training Plan), joined the military colleges. Obviously there was a significant challenge and a learning process which all three colleges had to face in order to establish the rules for such a group. Each of the three Military Colleges dealt with the situation with a, more or less, different approach. In order to find out the details of the integration of the UTPNCM program into the Military Colleges, one would have to read the UTPNCM History document. This document is available on demand.
UTPNCM candidates are for most part family persons with a spouse and children. A UTPNCM candidate can have between 5 to 15 + years of military experience, and will have reached the rank of corporal, Sergeant or Warrant Officer. Their age can vary from 22 to 47, with obvious solid Military record, displays of strong leadership, and in many instances, exemplary combat performance. In order to be accepted in the program each member had to compete with his / her peers and obtain strong recommendation from their COs. Their academic records had to be at a level which satisfied any University acceptance criteria, since as part of the acceptance procedures, a candidate has to obtain acceptance from a Canadian University.
From 1973 to 1995, the UTPNCM program has had to face many challenges in order to establish itself within the Military Colleges. Without an established basis with which to manage the program, the UTNCM candidates have had to adopt the route of 'trials and errors' in order to find their place within the Military College life. In 1973 UTPNCM candidates were integrated in the Cadet Wing, experiencing the life of a ROTP. It quickly became obvious that the UTPNCM had different obligations, different experiences, and different track records than the ROTP candidate. This dictated that a different approach was required.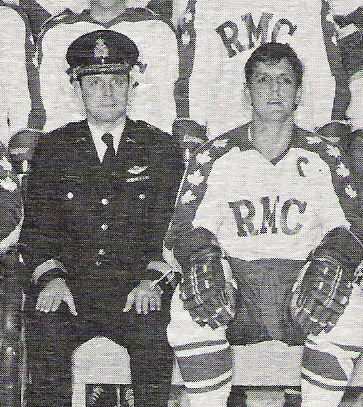 Photo Caption: 4860 General AJGD de Chastelain (RMC commandant 1977-80) with m224 Jim Hessel the first and to our knowledge the only UTPNCM team captain of the varsity hockey team – In the late 70s and early 80s the program was adjusted to serve the other obligations which the UTPNCM candidates had to face. In 1995, the Saint Laurent Squadron at CMR (UTPNCM Squadron at CMR), and Number Four Squadron at RRMC (UTPNCM Squadron at RRMC) were closed as part of the Military College closure, leaving Otter Squadron as the only organized group of UTPNCM candidates at the Royal Military College of Kingston. One very important milestone, and a 'first', took place on 2nd July 1979. On that day women UTPNCM candidates joined the program at Military Colleges, 6 of whom joined the program at CMR. It was the very first time any woman set foot on any Military College ground to attend the program. ROTP females candidates would join one year later.
This leaves great responsibilities on Otter Squadron as the keeper of the UTPNCM history, and the proud representative of the more than a thousand UTPNCM who graduated from the program in the Military Colleges. The Squadron members also have the responsibility to contribute to RMC. Contribution of their experience, maturity, military know how as well as their married life experience which is passed on to fellow ROTP candidates.
UTPNCM program, a success
Today the UTPNCM program is viewed as a very successful program. Obviously the 78 candidates in Otter Squadron are living proof of success, but more so, when we look at the level of Officer retention upon graduation as well as the many graduates of the program who reached senior officer ranks. In addition, many UTPNCM graduates have migrated to civilian life after a successful military career and achieved very high profile positions such as Vice Presidents of proficient companies and even Chief Executive Officer positions.
UTPNCM candidates forming Otter Squadron are proudly keeping the high standard and image of all UTPNCM graduates. They are structured like other squadrons, parade like the other squadrons, but have the different challenge of keeping their family life successful in spite of a heavy schedule. During military functions you can observe the father, the mother and friends of our colleagues ROTP candidates, it is touching to observe children and spouse of the UTPNCM candidates looking at Otter Squadron with pride and affection.
The UTPNCM program is a solid program, providing the Canadian Military with superb Officers who identify themselves with RMC, and, who are for a large majority member of the ex-cadet Club. They are also recognized for their leadership, which is not surprising given that the UTPNCM candidates came from the ground floor, and should never be afraid to go down to the ground floor to support the women and men who form the CF.
OTTER SQUADRON MEMORIES FROM 1977-78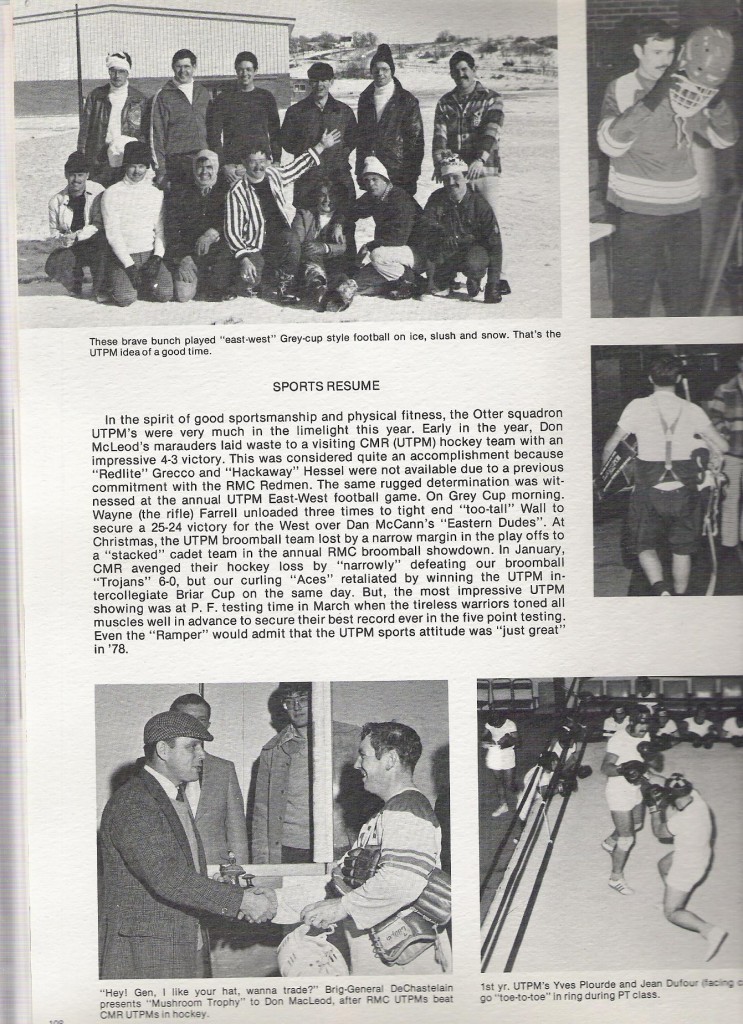 xxxx
xxxx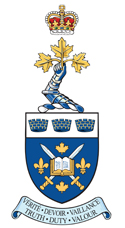 Escadron Otter
Gardien de l'histoire des PFUMR
Le LCol Marc Drolet M0058 CMR PFUH Classe de '81 avec la contribution de
L'Elof Bellerose CSL Escadron Otter et les membres de l'Escadron
Introduction
Septembre 2010 représente une étape spéciale pour l'escadron Otter au Collège militaire royal (CMR) de Kingston. En effet, 33 nouveaux candidats se joignent au Programme de Formation Universitaire pour Militaires du Rang (PFUMR) des Forces Armées canadiennes (FC) et se joignent à l'escadron Otter qui totalise 78 membres, le nombre le plus élevé de son histoire.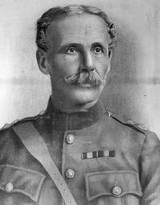 L'escadron Otter doit son nom à un vétéran de la Bataille de Ridgeway (1866). Un soldat employé à temps partiel du nom de William Dillon Otter. En 1883, il s'enrôle dans la force régulière. William Dillon Otter, né à Clinton Ontario le 3 décembre 1843, a commandé les troupes de Battleford en tant que Lieutenant Colonel dans la Campagne du Nord-Ouest (1885) et a été le premier officier Commandant du Régiment Canadien Royal d'infanterie (RCR) en 1893. En 1899, Otter a commandé le premier contingent canadien dans la Campagne Sud africaine. En 1908, il a été le premier Canadien Chef d'Etat Major Général et a été nommé inspecteur Général de la milice canadienne pendant la période 1910-12. Par la suite, il a commandé les opérations d'internement pendant la Première Guerre mondiale. Le Colonel Otter a reçu le titre de Chevalier en 1913 et, en 1922, il est devenu le deuxième militaire canadien, après Sir Arthur Currie, à avoir atteint le grade de Général.
Le Général Otter a été l'initiateur de plusieurs "premières" dans sa vie et a été un superbe modèle pour l'escadron qui porte son nom. L'escadron Otter, tout comme le général lui-même, s'est hasardé dans toutes sortes d'initiatives pour innover et pour faire progresser positivement le PFUMR. En 1973, l'escadron Otter, simultanément avec l'escadron Saint-Laurent du CMR de Saint-Jean et l'escadron 4 du RRMC, a accueilli les premiers groupes de candidats du PFUMR aux Collèges militaires canadiens. L'escadron Otter est maintenant considéré comme le pilier du PFUMR. À cet égard, tous les membres du programme, ainsi que tous ceux qui ont gradué de ce programme, peuvent être fiers de leurs racines.
Le PFUMR a une longue histoire
Le Programme de Formation Universitaire pour les Militaires du Rang des FC a une longue histoire qui remonte jusqu'en 1948. Le programme a porté des noms différents au cours des années, mais a toujours eu pour but de fournir aux Forces canadiennes des officiers et des leaders.
La raison principale de la mise en place d'un tel programme résulte d'un besoin. En effet, après la Seconde Guerre mondiale, le nombre insuffisant d'officiers bacheliers était problématique. La guerre de Corée ainsi que la création de l'Organisation du Traité de l'Amérique du Nord (OTAN), qui fournirait dans les années à venir une structure de défense pour l'Amérique du Nord et l'Europe, nécessitaient la participation d'un nombre croissant d'officiers. La situation demandait l'établissement d'un programme qui fournirait les leaders nécessaires pour complémenter le corps d'officiers des Forces Armées canadiennes et pour servir le pays.
En réponse à ce besoin, les FC ont développé un programme de formation universitaire pour les membres déjà en service. Il était évident que parmi les militaires du rang, plusieurs démontraient un leadership exemplaire et des qualités qui sont normalement attribuées aux officiers.
Initialement, en 1948, l'âge limite pour être accepté dans ce programme était fixé à 25 ans. En 1949, on le descendit à 24 ans, puis à 23 ans en 1950. Les postulants devaient posséder au minimum un diplôme d'études secondaires. Après 1950, le contrôle du programme a été distribué aux trois éléments, soit l'Armée de l'air, l'Armée de terre et Marine. En 1967, lors de l'intégration des Forces Armées du Canada, le programme a été unifié sous le nom de PFUH (Programme de Formation Universitaire pour Homme).
Jusque là, les candidats du PFUH (programme qui est maintenant connu sous le nom PFUMR) obtenaient leur diplôme universitaire par le biais d'universités civiles. À partir de 1952, les membres du rang des Forces canadiennes avaient la permission d'appliquer pour le Programme de Formation des Officiers Réguliers (PFOR) dans les Collèges militaires canadiens à certaines conditions. Entre autres, ils devaient rencontrer certaines exigences : âge limite, critères académiques, statut de célibataire, etc. Toutefois, malgré l'ouverture de ce programme aux membres du rang de la Force régulière, une investigation des archives indique que moins de 10 membres ont été acceptés entre 1952 et 1973.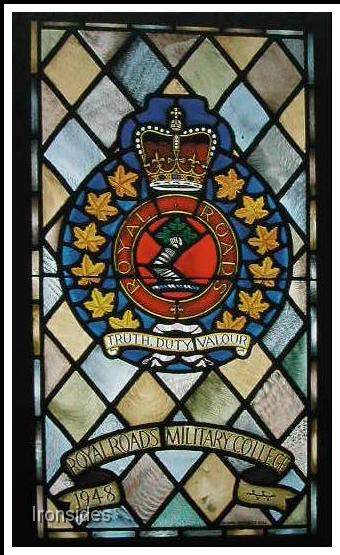 En 1973, les premiers groupes du PFUH sont arrivés aux trois Collèges militaires, soit le Collège Militaire Royal (CMR) de Kingston, le Royal Roads Military College de Victoria (RRMC) et le College militaire royal (CMR) de Saint Jean. C'est aussi à partir de 1973 que le programme PFUH a été restructuré. Toutefois, cette transition ne s'est pas faite sans difficultés. Soulignons ici qu'après 1973, le PFUH a continué d'exister dans les universités civiles et ce, en dépit du fait que les candidats pouvaient compléter leurs études dans les Collèges militaires royaux canadiens.
PFUMR dans les Collèges militaires royaux canadiens
En 1973, trente six (36) membres du rang des FC sont acceptés au Programme de Formation Universitaire pour Membres du Rang (PFUMR) dans les Collèges militaires. On en compte 10 au CMR de Kingston, 11 au CMR de St-Jean, et 15 au RRMC. C'était la première fois qu'un groupe de militaires autre que des cadets du PFOR entrait dans un Collège militaire royal canadien.
Il est évident que ce bouleversement a représenté un défi énorme de gestion. À ce sujet, l'établissement et l'élaboration des règles qui devaient régir un tel groupe s'avéra plutôt complexe et parsemé d'embuches. Chacun des trois Collège militaire a affronté cette situation avec plus ou moins la même approche. Pour plus d'information sur l'intégration du PFUMR dans les différents Collèges, le lecteur est invité à lire le document « UTPNCM History », disponible sur demande.
Les candidats du PFUMR sont, pour la majorité, des personnes mariées qui ont des enfants. Donc, ils sont des étudiants à temps plein ayant une charge familiale. Un candidat du PFUMR peut avoir entre 7 et 15 années de service militaire et avoir atteint le grade de Caporal, de Sergent, ou même d'Adjudant-Maître. Il peut avoir entre 22 et 47 ans. Assurément, il a déjà démontré des qualités de leadership et, en grande majorité, a fait preuve de performances exemplaires dans des situations particulières en zones de conflits (théâtres opérationnels). Pour faire partie du PFUMR, chaque candidat entre en compétition avec ses pairs. Parmi les postulants, un petit nombre seulement est retenu. Une solide recommandation de son Commandant d'unité est grandement considérée dans le processus de sélection. Enfin, parmi les critères d'acceptation, le candidat doit obligatoirement être accepté au baccalauréat dans une université civile, preuve de la valeur de ses résultats scolaires et d'une forte propension à la réussite académique.
De 1973 à 1995, les membres du PFUMR ont eu à affronter bien des défis. Entre autres, ils ont dû faire leur place au sein des Collèges militaires canadiens, forts d'une culture organisationnelle et de traditions bien établies. Étant donnée qu'il n'y avait pas de règles précises pour gérer ce nouveau groupe d'individus, l'adaptation s'est fait par essais-erreurs jusqu'à ce qu'on trouve enfin la bonne approche. Au début, les candidats du PFUMR ont été intégrés dans le système « Cadet Wing » qui régissait les programmes PFOR déjà en place. Il est devenue vite évident que les obligations (familiales entre autres) des candidats du PFUMR, de même que leurs expériences passées et leurs carrières déjà bien amorcée dans les FC, imposaient qu'une approche plus adaptée soit mis en place.
Vers la fin des années 70, le programme a été adapté aux obligations auxquels les candidats du PFUMR avaient à faire face. D'autant plus que le 2 juillet 1979 souligne un événement historique important. Ce jour marque l'intégration des femmes au PFUMR dans les Collèges militaires. Six d'entre elles sont entrées au CMR. C'était la première fois dans l'histoire des Collèges militaires que des femmes devenaient des Élève-Officiers en suivant ce programme d'étude. Des candidates du PFOR allaient marcher dans leurs pas l'année suivante.
En 1995, année de fermeture de deux Collèges militaires, l'escadron Saint-Laurent du CMR (Escadron PFUMR du CMR de St-Jean), et l'escadron 4 de RRMC (escadron PFUMR de RRMC) ont décoré leurs derniers gradués du PFUMR. C'est ainsi que l'escadron Otter du CMR de Kingston demeure le dernier élément militaire pour les candidats du PFUMR.
Ce cheminement a laissé à l'escadron Otter la responsabilité d'être le gardien de l'histoire du PFUMR, ainsi que la responsabilité de représenter les quelques milliers de gradués de ce programme. Les membres de l'escadron Otter ont aussi le devoir de faire progresser ce programme au sein du CMR de Kingston, tout en partageant leur expérience militaire avec leurs confrères plus jeunes du programme PFOR.

Le PFUMR, un succès
Aujourd'hui, le PFUMR est reconnu comme étant un excellent programme. Ce succès est évident lorsque l'on considère les 78 candidats (nombre record de candidats) de l'escadron Otter. Le succès est aussi remarquable lorsque l'on considère le nombre de candidats qui complètent une longue carrière d'officier après leur graduation. Plusieurs atteignent des rangs séniors dans les FC. D'autre part, plusieurs gradués du PFUMR qui quittent les FC pour entreprendre une deuxième carrière, atteignent des postes élevés, tel que chef exécutif dans de grandes entreprises (CEO), de même que vice-président ou président.
Les candidats du PFUMR membres de l'escadron Otter sont les fiers gardiens de l'image de tous les gradués et de tous ceux qui s'identifient à cet excellent programme, ainsi que du haut standard établit au cours des années. L'escadron Otter a une structure similaire à tous les autres escadrons du CMR de Kingston. De même, leurs obligations militaires sont aussi comparables, à la différence près que les membres du PFUMR ont en plus le devoir de veiller à leurs obligations familiales. Alors que l'on peut observer les pères et mères assister avec fierté aux parades militaires de leur fils ou de leur fille du PFOR, il est d'autant plus touchant de voir les familles des membres de l'escadron Otter regarder leur père/époux ou leur mère/épouse sur le terrain de parade du CMR.
Le PFUMR est un programme qui a fait ses preuves. Il a permis de former beaucoup d'officiers responsables et professionnels au sein des Forces Armées canadiennes. Ces officiers s'identifient pleinement comme étant des gradués à part entière de nos Collèges militaires et deviennent, en grande partie, des membres actifs du Club des « ex-cadets ». Ces mêmes gradués sont aussi reconnus comme d'excellents leaders pour nos militaires. En effet, le lien qui unit ces officiers aux militaires du rang est indéniable. Étant donné qu'ils ont eux-mêmes débutés leur carrière comme simples soldats, il est tout à fait normal que nos officiers du PFUMR se sentent à l'aise parmi les troupes.