Caption: The Old Brigade hockey team for the third year in a row played a spirited game against cadets – mostly first years – on Reunion Weekend. The OB team was comprised of Ex Cadets mostly from the Class of 1970 who just entered the Old Brigade this year. They were augmented by a few 'ringers' from other OB Classes going back as far to 1965 – John Adams – back row centre with the glasses. The coach in a baseball catchers stance is Bas Wheeler – one of the top hockey Redmen over the past 50 years. Bas is wearing a fedora much the same as his former coach, The Major Danny McLeod. We bet that if anyone asked him – "Why the fedora?" The answer would be, "In honour of Danny."
***
"Rugby & Hockey Both Winners on the Weekend"
Men's soccer earns tie
 Updates:
OUA – Soccer (m) & (w); rugby& hockey

PALADINS COME BACK TO UPSET LAKERS

History of the OUA

RMCC swimmer 5 time medal winner
MORE
***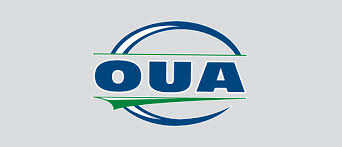 PALADINS COME BACK TO UPSET LAKERS
***
RMCC swimmer lands bountiful medal harvest
By Kommy Farahani
The laser-focused training at the pool in freezing zero dark thirty hours in the winter delivered sweet results at the 2015 Ontario Masters Swimming championship in Etobicoke, during the Easter weekend. RMCC swimmer Nicholas Swanson (IV) captured 3 Bronze and 2 Silver medals in Breast, Fly and IM events in succession of two days during the provincial championship. The venue also served as the Canadian Forces National Championship. Many College alumni swimmers of yesteryears had travelled from coast to coast to test the waters in their preparation for the 6th CISM world games in Korea this October. When a flight was late arriving, Nicholas was called on the last minute to fill in for the Forces Team in the 4×200 Free. The newly refurbished pool at Etobicoke Olympium hosted 1310 swim races in this championship with swimmers ranging in age from 18 to 91. The team will reconvene early morning practices after the FYOP period. The infusion of newly minted OCdts at RMCC in the ranks of both the competitive and multisport divisions of the team is always exciting and greatly anticipated.
See you early in the pool.