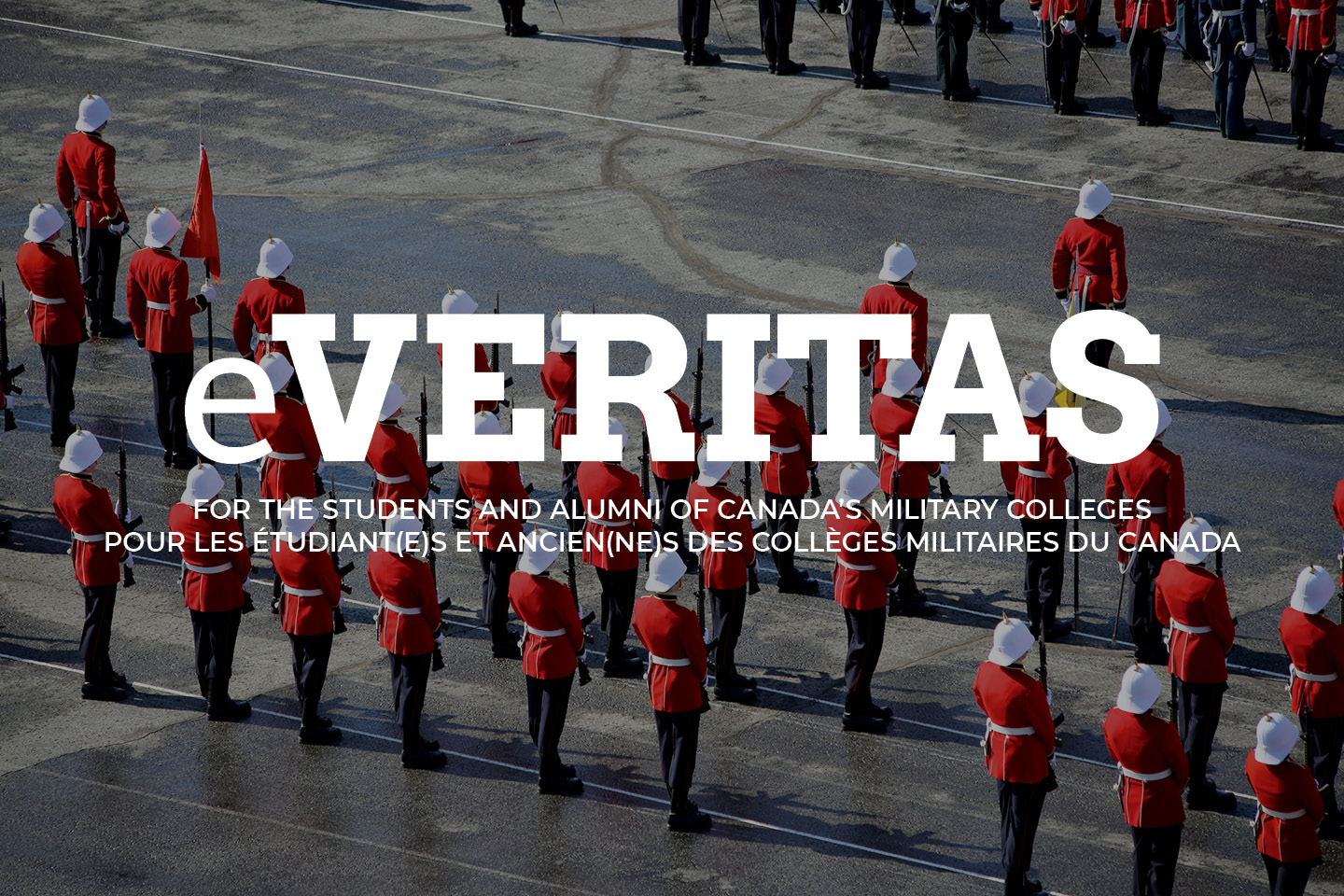 Pause for Paws
By: OCdt Victoria Dombrowsky
Are you tired of seeing the same funny animal gifs on 9gag everyday? Have YouTube compilations of dogs barking "I love you" lost their tender touch? Are campus critters still shunning you for that time you wore your Yukon hat during your chilly dash over to Constantine? Fear not, my friends, RMCC's Animal Interaction Programs are here to solve all of your animal woes! The Peer Assistance Group (PAG), in partnership with St. John's Ambulance Animal Therapy volunteers, has developed two new programs that aspire to offer both cadets and staff members momentary reprieves from their hectic schedules.
The cadet interaction program, which will operate during the more demanding points of the school year (midterms and finals exams, FYOP, etc.), presents students with the opportunity to pet, hold, and play with dogs provided by generous St. John's Ambulance volunteers. In the past week, two events were held in Girouard and Massey Library for an hour each; both visits from the dogs were met with considerable excitement, with attendance reaching upwards of 31 cadets on the first visit alone. The April 17th visit featured a playful Welsh Springer Spaniel named Rufus, and Thoe, an Australian Shepherd who was instantly wooed by Chief Davidson's superior belly-rubbing skills. The second visit on April 23rd starred Bella and Ziggy, two standard Poodles who know how to make a 5's wedge look good. Cadets can expect further visits from their canine friends in the Fall semester, when their Animal Interaction Program returns with a furry vengeance.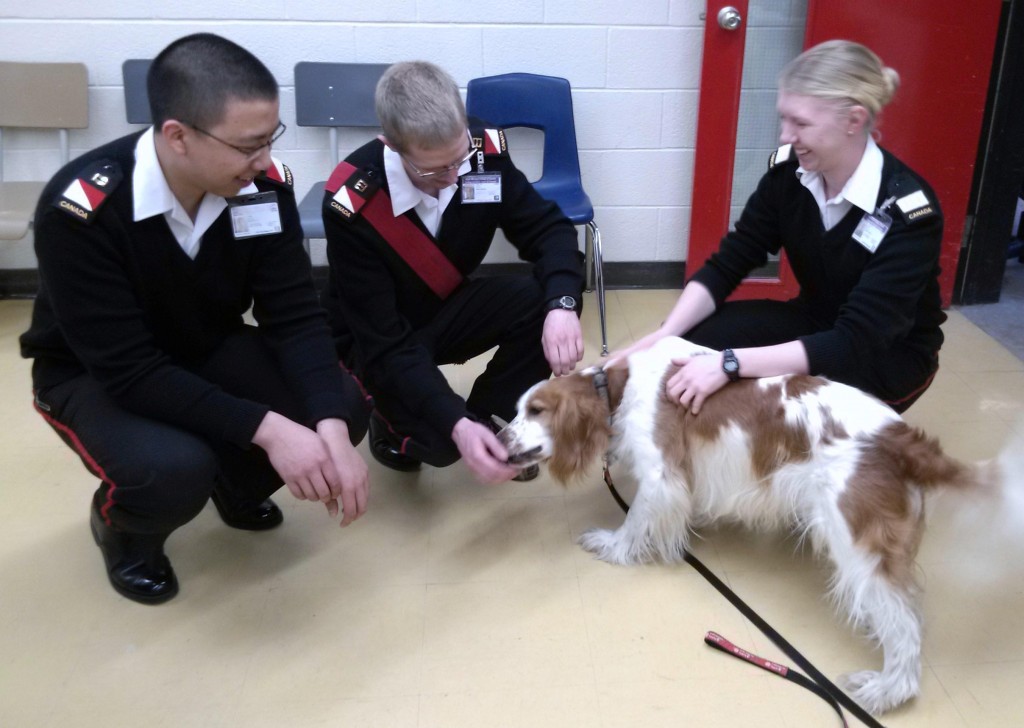 Don't worry staff members, we haven't forgotten you! Every Monday from 1000-1100, Ben the Labradoodle and his handler Marilyn will be travelling through Mackenzie to make some new friends. Although the Labradoodle breed is often portrayed as being hypoallergenic, it is asked that any staff members who have allergies to dogs avoid if possible direct contact with Ben. The staff interaction program will run from April 28th until end of June, and will recommence in September.
These fantastic events would simply not be possible without the help of the generous volunteers of the St. John's Ambulance. St. John's Ambulance has provided invaluable services to the Canadian public for well over a century; its Therapy Dogs program in particular has helped numerous individuals in the elderly, ill, disabled, and education communities, as well as those suffering from Post-Traumatic Stress Disorder. Its continued partnership with RMCC for the Animal Interaction Programs is sure to bring smiles to many faces for years to come.
Those interested in attending interaction events should keep their eyes on their webmail inboxes and campus televisions for future dates and times.
Stay happy and healthy, RMCC!
Pause canine
par Victoria Dombrowsky
Êtes-vous fatigué de voir les mêmes gifs d'animaux drôles sur 9gag tous les jours? Les compilations YouTube de chiens aboyant " je t'aime" ont perdu leur touche tendre? Les créatures du campus vous boudent encore pour cette fois où vous avez porté votre chapeau Yukon lors de cette journée froide en route vers Constantine ? Ne craignez pas, mes amis, les programmes d'interaction des animaux du CMRC sont là pour résoudre toutes ces situations canines! Le Groupe d'assistance aux pairs (GAP), en partenariat avec les bénévoles du programme de chiens de l'Ambulance Saint-Jean a développé deux nouveaux programmes qui aspirent à offrir à la fois aux Cadets et aux membres du personnel du CMRC un sursis momentané dans leurs horaires chargés .
Le programme d'interaction pour les Cadets, qui fonctionnera pendant les moments les plus exigeants de l'année scolaire (examens de mi- session et finaux, POPA, etc.) présente aux étudiants la possibilité de caresser, de tenir, et de jouer avec des chiens fournis par les bénévoles généreux de l'Ambulance St. Jean. La semaine dernière, deux événements ont eu lieu dans Girouard et à la bibliothèque Massey pendant une heure chaque; les deux visites de chiens ont été accueillies avec un enthousiasme considérable, avec au plus haut de la fréquentation 31 Cadets pour la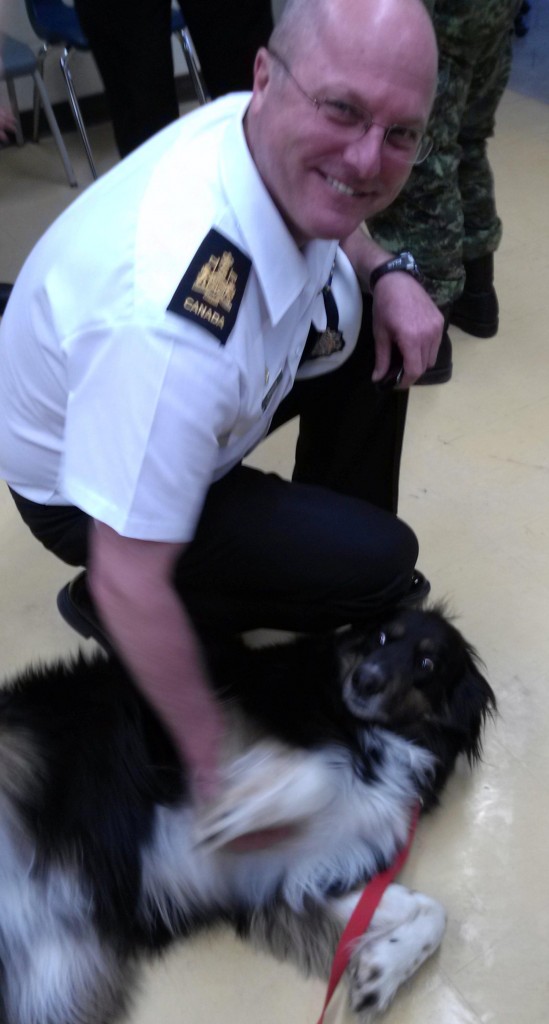 première visite seulement. La visite du 17 avril a apporté un ludique « Welsh Springer Spaniel » nommé Rufus, et Thoe, un berger australien qui a été immédiatement courtisé par les excellentes aptitudes de frottage de ventre du PM1 Davidson. La deuxième visite le 23 avril amena les deux vedettes Bella et Ziggy, deux caniches standards qui ont su comment faire bien paraître le « wedge » du Collège. Les Cadets peuvent s'attendre à de nouvelles visites de leurs amis canins durant le semestre d'automne, lorsque leur programme d'interactions avec les animaux reviendra sur le Campus.
Ne vous inquiétez pas membres du personnel, nous ne vous avons pas oublié! Tous les lundis de 1000-1100 hrs, Ben le labradoodle et son maître Marilyn se rendront à Mackenzie afin de se faire de nouveaux amis. Bien que la race labradoodle est souvent dépeinte comme étant hypoallergénique, il est demandé que les membres du personnel qui ont des allergies aux chiens évitent le contact direct avec Ben. Le programme de l'interaction pour le personnel se déroulera du 28 avril jusqu'à la fin juin, et reprendra en septembre.
Ces événements fantastiques ne seraient tout simplement pas possible sans l'aide des généreux bénévoles de l'Ambulance Saint-Jean. L'Ambulance Saint-Jean a fourni de précieux services à la population canadienne depuis plus d'un siècle; son programme de chiens de thérapie a aidé en particulier de nombreuses personnes dans les communautés âgées, malades, handicapées, et de l'éducation, ainsi que ceux qui souffrent du syndrome de stress post-traumatique. Son partenariat continu avec le CMRC pour les programmes d'interaction des animaux est sûr d'apporter des sourires sur beaucoup de visages pour les années à venir.
Les personnes intéressées à assister aux événements d'interaction avec les animaux devraient garder les yeux sur leurs boîtes courriel et sur les téléviseurs du campus pour les dates et les temps futurs.
Restez heureux et en bonne santé, CMRC!
***
PAG pizza night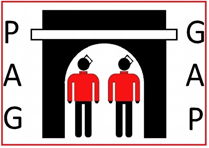 «Dimanche dernier, le 13 avril, le Groupe d'assistance aux pairs (GAP) a organisé une soirée pizza gratuite pour les étudiants du CMRC. Cela a été organisé le dimanche afin de permettre aux étudiants qui n'allaient pas à la maison pour le week-end ou qui sont restés au CMRC afin d'étudier pour les examens du lundi de prendre une pause pour discuter, boire une bière et se détendre. Cette année, l'élève-officier Wilson Ho, le "team leader" de la division D du GAP était en charge de l'organisation de l'événement. "Je suis heureux qu'il y ait eu une grande participation,» dit-il, «c'est une bonne façon de se détendre et manger de la pizza tout en étudiant pour les examens finaux. "La présidente du GAP, l'élève-officier, Ophélia Reymes en a convenu aussi." L'événement a connu un vif succès et beaucoup de gens étaient très reconnaissants. "dit-elle, et lorsqu'on l'interroge sur environ combien de personnes étaient là, elle a répondu," au moins 50 personnes dans la première demi-heure. "Inutile de dire que la pause pizza a été très bien reçue par l' Escadre."
"Last Sunday, April 13th, the Peer Assistance Group (PAG) hosted a free pizza night for the students at RMCC. It was hosted on Sunday to allow students that did not go home for the weekend or were stuck at RMCC studying for Monday's exams a break to chat, have a beer and relax. This year, D-Division PAG Leader, OCdt. Wilson Ho was in charge of organizing the event. "I'm glad that there was a great turnout," he said, " it's good to relax and have some pizza while studying for finals. " PAG President, OCdt. Ophelia Reymes agreed as well. "The event was pretty packed and a lot of people were very thankful." she said, and when asked about approximately how many people were there, she replied, " at least 50 people in the first half hour." Needless to say, the pizza break was very well received by the Cadet Wing."