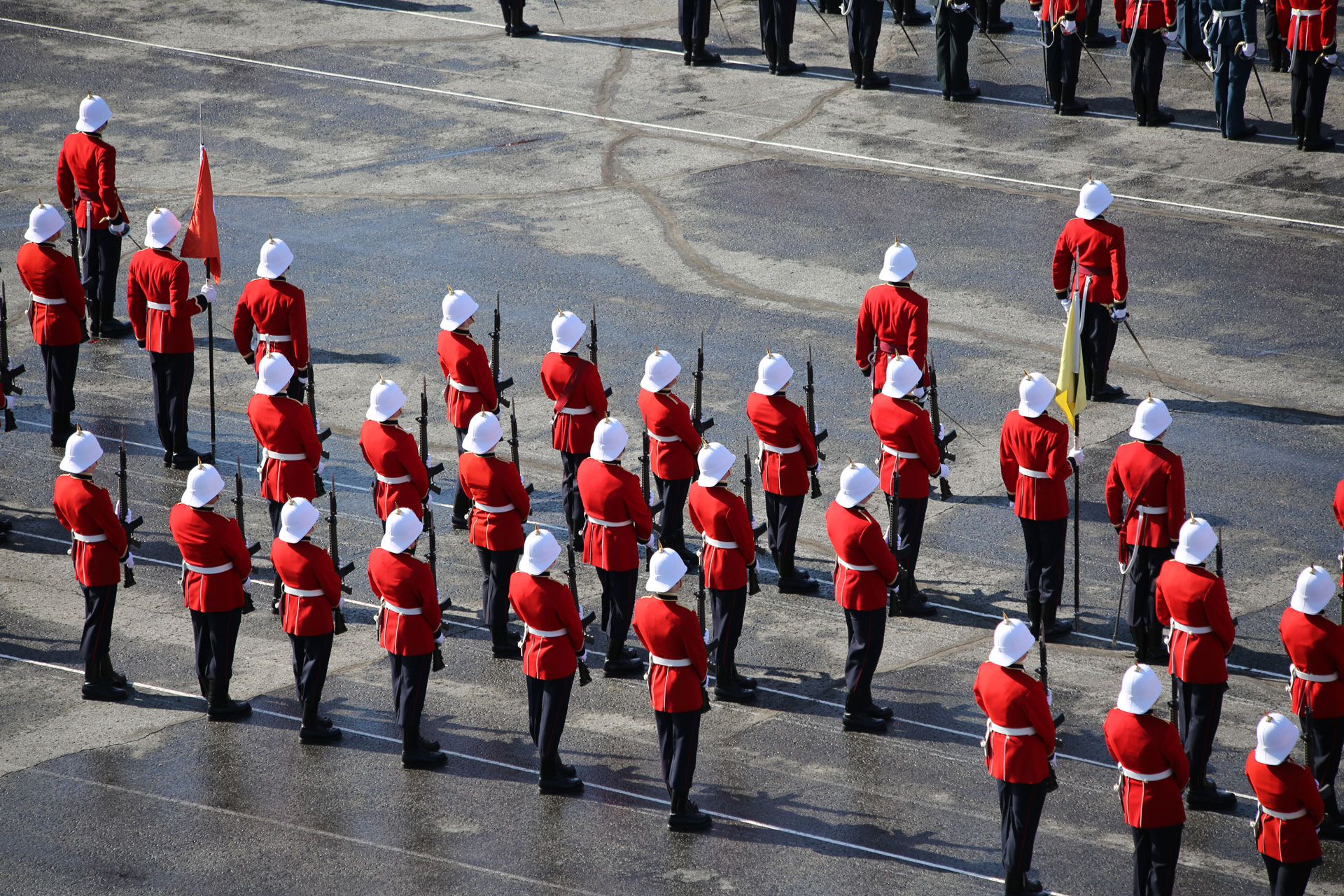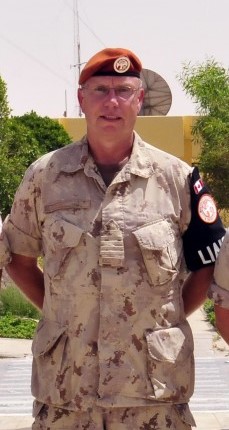 After 36 years of loyal and dedicated service to Canada and the Canadian Forces, Colonel John Roeterink will retire from the Royal Canadian Air Forces Effective 12 September 2011.
Col. Roeterink has enjoyed a varied and unique military career. He enrolled in the Canadian Forces in 1975 under the regular officer training plan attending the Royal Military College of Canada, Kingston and graduated with a degree in civil engineering. Col. Roeterink received his air navigator wings and joined air transport group in Trenton where he flew the C130 Hercules in strategic, tactical and training roles with 436 and 426 squadrons. From 1992 to 1994, he commanded 429 Sqn. and supported airlift missions in Somalia, Bosnia and Rwanda. Within the air force Col. Roeterink attended the aerospace systems course, served in air command HQ and on exchange duties with the USAF at Wright-Patterson AFB. Col Roeterink is a graduate of the CF command and staff college as a student and as member of the directing staff. In 1996, he was promoted to Colonel and appointed as the director of the centre for national security studies. He deployed to Rimini Italy to command NATO airlift operations in support of SFOR in 1997. On completion, Col. Roeterink returned to NDHQ Adm (policy) as the director for Asia-pacific policy. In 2000, Col. Roeterink became the Canadian defence advisor to Australia and New Zealand residing in Canberra. From Australia, he was assigned to NATO's allied command transformation in Norfolk, Virginia as the Canadian national liaison representative. In 2007, Col. Roeterink moved to The Hague as the Canadian Defence Attaché to the Kingdom of the Netherlands and with cross-accreditations to Norway, Sweden and Finland. Finally, in 2010, Col. Roeterink deployed to the Sinai, Egypt with the Multinational Force and Observers as the mission chief of liaison and as the Commanding Officer of the Canadian contingent 3. Col. Roeterink, having served his country, province, and communities with distinction and honour, is retiring in the Ottawa area with his wife sue and children Michael and Laura.
With more than 3500 flying hours, tours of duty in operations, personnel and policy and a chance to travel the world in service to his country, Col. Roeterink will retire from regular force after 36 years in uniform. A retirement luncheon will be held 26 Sep RCAF officers' mess. Friends, relatives and colleagues cordially invited to attend. Cost for the luncheon will be 25 dollars (gift contribution included). For those wishing to attend please contact Major Shelley Colter, dar 2-7 NLT 19 September 2011 via email at shelley.colter@forces.gc.ca or via phone at csn 991-9189. Money will be collected at the door on the day of the ceremony. Congratulatory msgs, anecdotes or war stories are welcome and are to be forwarded to the ceremony OPI Major Colter
_________________________________________
KINGSTON BRANCH WARNING ORDER
1. Please be advised that the fall formal dinner of the Kingston Branch of the RMC Club will take place on Wed 9 Nov 2011 at the Senior Staff Mess.
2. Please mark your calendar for this popular fall event.
3. Full details with regard to dress, menu, cost, timings will be forwarded at a later date.
4. The commandant, BGen JGE Tremblay will be the guest of honour.
TDV
Ray Dignum, VP KIngston Branch