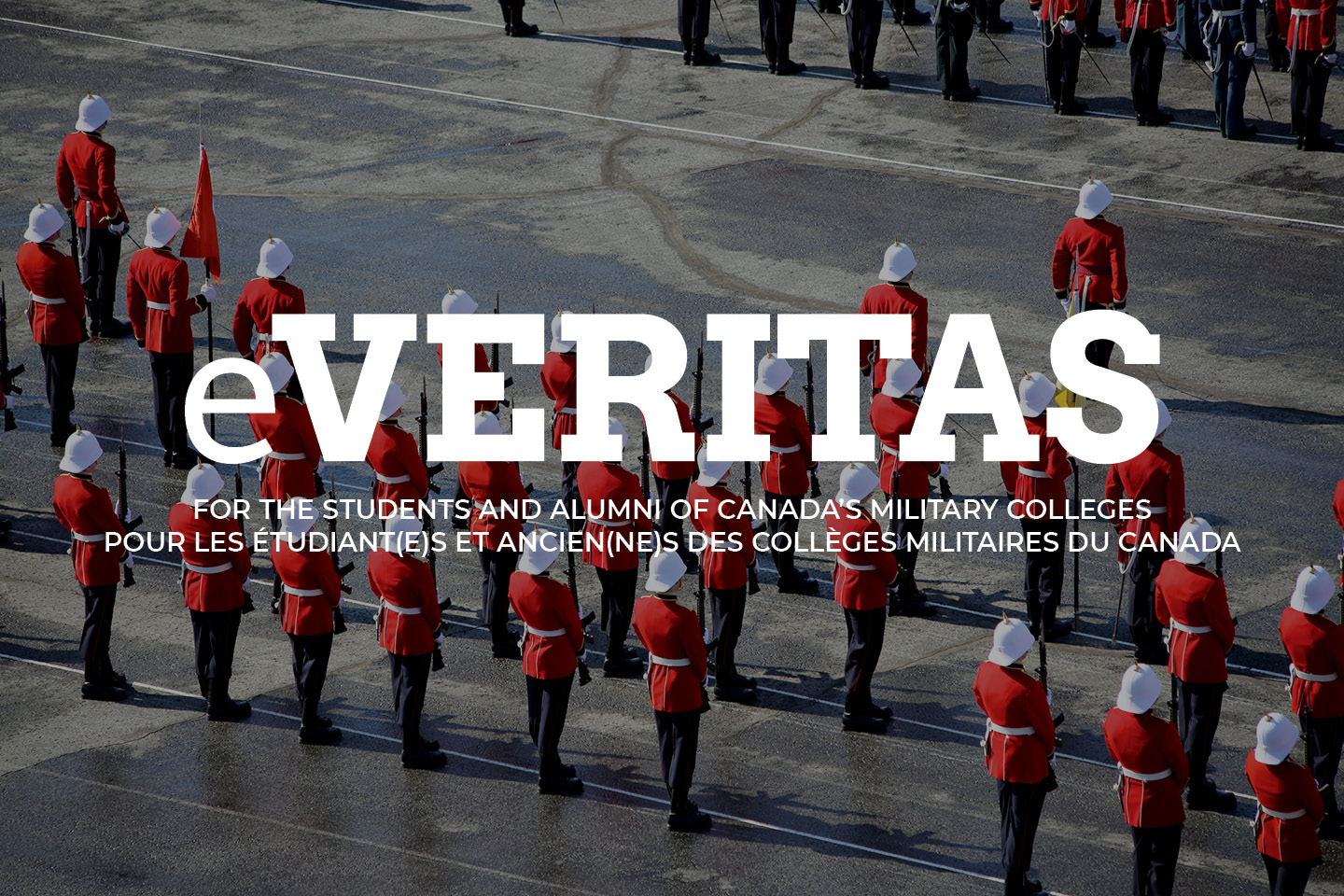 10808 James (Jim) V Brooks (CMR 1976);
M0613 Jean Charlebois (RRMC RMC 1993);
10113 Mike E Hanrahan (RMC 1974);
M0817 Craig E Meyers (RMC 2001);
19348 Vincent Horne (RMC 1994);
8561 Randy "Shakey" J Palmer (RRMC RMC 1970);
M0778 LT(N) Sean Hand (RMC 2000);
17389 Todd TA Smart (RMC 1990);
19206 Ariane MCGA McCormack (nee Martin) (CMR RMC 1994).
10808 Cdr (ret`d) James (Jim) V Brooks OMM CD (CMR 1976) retired from the CF and the navy on 14 Nov 07 after 36 years of loyal service. He joined the CF on 26 Aug 1971 as an officer cadet at le college militaire royal de saint-jean (cmr) in Saint-Jean, QC. Over the course of his career he has served on HMC ships Mackenzie, Kootenay and Preserver. He has also served in the following shore establishments: CFB Comox, Lete, CFB Halifax, NDHQ and also on exchange in the US in Oakland (CA) and lastly as the CF log LO at the Pentagon in Wash, DC. Jim and his spouse Marie-Odile will be returning from Washington DC and will settle in Ottawa where Jim began a second career in the public service as Director Financial Business Analysis And Costings at Public Works and Government Services Canada. A retirement celebration was held on 3 Dec 07. james.brooks@pwgsc.gc.ca
M0613 LCDR (ret`d) Jean (John) Charlebois (RRMC RMC '93) retired from the CF in Dec 2007. He enrolled in the CF on the 21st of Jun 1984 at the CFRC in Kingston as a Mar Eng Mech and served as a stoker onboard HMCS Ottawa and NCSM Skeena. In 1989 he sold out his NCM heritage and pumpkicker pedigree and was accepted UTPMNCM as a CSEO, attending both Royal Roads and the Royal Military College. As a commissioned officer, he served in HMCS Yukon, HMCS Halifax, NCSM Ville de Quebec, HMCS Fredericton and HMCS Toronto. The highlights of his varied and active career were his CSEO tour in HMCS Toronto with a deployment to the Arabian Gulf on Op Altair in 2004 and his 2yr appointment as CSEO sea training (Atlantic) until 2006. John and his wife Terry will continue to reside in the Halifax area where John took a position at Nete doing iv and v of HMCCS on behalf of the Navy. charlebois@ns.sympatico.ca
10113 Colonel Mike E Hanrahan (RMC 1974) retired from the CF on 09 Nov 07 after 37 plus yrs of svc. He joined the CF in 1970. During his career, he held a variety of staff/diplomatic appointments in NATO, various United Nations missions, the United Kingdom and Canada working in defence diplomacy, combat development, strategic joint ops and plans, project management and professional trg. His command appt included the special services forces HQ and signal sqn as well as the 1st Cdn div HQ and signal regt. He has operational deployments with the UN in Egypt, Cyprus and Rwanda as well as with NATO Sfor. Col Hanrahan was the military advisor to the permanent mission of Canada to the UN in New York for 4 years before returning to Canada to become the director of peacekepping policy. He has accepted an assignment with UNAMID in Darfur. His wife Ellen will remain in Ottawa.
M0817 Capt (ret`d) Craig E Meyers, CD (RMC 2001) retired from the Canadian Forces after 20 years of loyal and dedicated service in December 2007. He enrolled in the CF in January 1988 as a private in the RCR. After basic trg and ql3, he was posted to 2 RCR in Gagetown. He was promoted to MCPL in Dec 1989. He remustered to ammunition tech in Mar 1992. After completing ql3, he was posted to the CF ammunition depot rocky point Esquimalt until 1996. He was next sent to 1 svc bn Edmonton in 1996 and promoted to MCPL, once again in Dec 1998. In 1999 he applied for and was accepted into the UTPNCM program. He was then posted to RMC Kingston to finish up his degree, obtaining a Bachelor of Military Arts and Science and was commissioned in May 2001 to the rank of Lt. Between 2001 and 2005, he was posted several times between Kingston, Winnipeg, and Moose Jaw. In September 2005, he began trg at CFSMI, successfully completing BIOC. This was followed by a posting to 2 CMBG HQ and Sigs Sqn in Petawawa, working in both the g2 plans and ops functions. He was promoted to Capt in Nov 06, much belated as it was retro to Dec 05. His operational tours include: Op Salon Oka 1990 Op Palladium roto 0 Jan to Aug 97 and Op Archer roto 3 Mar to Aug 07. An all ranks farewell luncheon was held in his honour on 07 Dec 07.
19348 Maj (ret`d) Vincent VH Horne (RMC 1994) retired from the CF effective 2 January 2008, after 17 years of distinguished and devoted service to Canada and the CF. He enrolled in the CF on 15 May 1990 under the regular officer training program. He graduated from the Royal Military College of Canada with a bachelor of mechanical engineering in 1994. He served at 1 AMS Cold Lake, Royal Military College department of mechanical engineering, directorate of technical airworthiness engineering support. Vince`s last career assignment has been as senior crew systems engineer at the aerospace engineering test establishment Vince, Carolyn, Jacob, Thomas and MJ will move to the Ottawa area where Vince will commence work with the public service at the Quality Engineering Test Establishment in Hull, Quebec. We would like to thank him sincerely for his many years of outstanding dedication and devotion to the services of Canada and wish him well in his new endeavours. A farewell luncheon was held at 4 Wing Cold Lake on 17 December 2007.
8561 Lieutenant-Col (ret`d) Randy "Shakey" J Palmer (RRMC RMC 1970) just retired from the CF on 3 Feb 08 after 41 plus years of dedicated service to Queen and Country. He joined the military in 1966 and after completing his degree at Royal Military College he attended CFANS, where he obtained his Air Nav wings in 1975. His career has included numerous Aurora and CFB Winnipeg postings as well as a tour with 1 cad hq. He has capped his career by revamping pilot training at portage la prairie. He will remain in the portage la prairie area for a few years as a civilian employee of ADM Mat, completing the CFTS project, long term plans tbd. He was mugged out of the mess at portage la prairie on 1 feb 08.
M0778 LT(N) Sean Hand (RMC 2000) swallowed the anchor and retired from the CF on 31 Jan 08 after 20 years of loyal and dedicated service to the CF and his country. His service in the CF began in 1988 as a non-commissioned member in the armoured service, which included serving time in Cyprus (1989) as a United Nations peacekeeper with the Royal Canadian Dragoons. In 1996 he joined the officer corps and was accepted to attend the Royal Military College of Canada. His career culminated in his current occupation as a maritime surface and subsurface (mars) officer in the navy. He completed his mars training and was posted to HMCS Calgary where he was deployed to the Persian Gulf in 2003. Upon completion of his 6 month director course, he was posted to HMCS Regina as the above water warfare officer. He intends on remaining in the Victoria area and continuing his personal education through Royal Roads University. A gathering was held in the wardroom of HMCS Regina on 25 Jan 08.
17389 Major (ret`d) Todd TA Smart (RMC 1990) retired from the CF after 21 plus years of loyal and dedicated service to the CF in January 2008. Upon graduation from RMC with a B Eng in 1990, he was posted to 12 WG where he served with both 423 (MH) sqn and 424 (MH) sqn. In addition to a five year tour as project officer in Hotef, he accumulated a total of three and a half years at sea aboard HMCS Preserver, HMCS Fraser, HMCS Toronto, HMCS Fredericton and HMCS Algonquin. Other highlights of his long and distinguished career include achieving an M Eng from Penn State, a posting as the CDS Aide-de-Camp and a six month tour in Afghanistan. After his retirement, Maj Smart plans to remain in the Ottawa area while working with Raytheon Canada. A retirement luncheon was held on 25 Jan, 2008. a2zsmart@rogers.com

19206 Captain (ret`d) Ariane MCGA McCormack (nee Martin) (CMR RMC 1994) retired from the CF on 21 Jan 08 after more than 18 years of dedicated service to the CF and Air Force. She joined the CF in Jun 89 as a logistics officer and enjoyed postings to CMR,RMC,LF HQ Saint Hubert, CFB Esquimalt, CFB Valcartier, CFB Kingston, Aide de camp Governor General, CFB Cold Lake and finally 1 CDN Air div hq. Capt Mccormack was appointed as A1 pers plans within 1 CDN Air Div HQ since Aug 2005. She will reside in Warrimoo, Australia with her husband who is a member of the Australian air force.