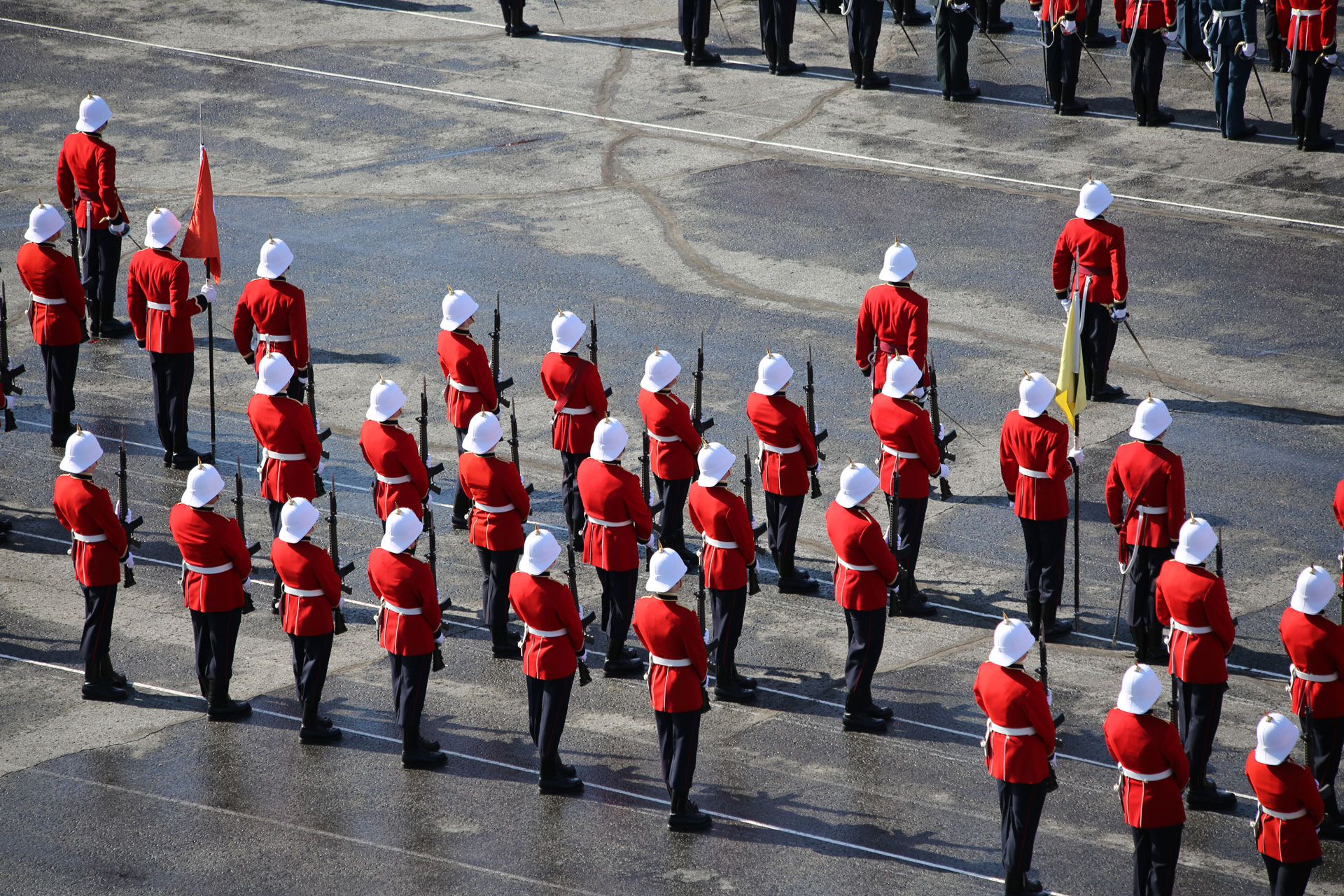 13049 Brig.-Gen. Alain (CMR 1982) Tremblay To Retire
Press release from the Canadian Forces:
MONTREAL, Feb. 3 – Brigadier-General Alain Tremblay announced that he will be retiring for personal reasons after more than 33 years of distinguished service in the Canadian Forces.
Brigadier-General Tremblay assumed command of Land Force Quebec Area and Joint Task Force (East) on July 30, 2010. His successor will be appointed at a later date.
"The Area is not its Commander, but those who make it up. Thank you to the team: members of the Regular and Reserve Forces, without forgetting our civilian personnel, and Air Force and Naval Reserve partners. You can be proud of what you accomplish as a large military family stationed in Quebec, "said Brigadier-General Tremblay. "Our success depends on our diligence as well as our professional relationship with all our civilian partners at the municipal, provincial and federal level operating in the province."
Brigadier-General Tremblay enrolled in the Canadian Forces in 1977 and graduated from the Royal Military College St-Jean five years later.
Between 1982 and 1996, he held a series of command and staff positions with 3 Battalion, Royal 22e Régiment; 1 Battalion, Royal 22e Régiment, in Lahr, Germany; 5 Canadian Mechanized Brigade Group Headquarters at Valcartier; 2 Battalion, Royal 22e Régiment; and, lastly, National Defence Headquarters in Ottawa and the National Defence Operations Centre.
In April 1996, he was posted to the United Nations Mission in Bosnia-Herzegovina as a military advisor to the Special Representative of the U.N. Secretary-General. Between October 1997 and July 1999, he assumed command of 3 Battalion, Royal 22e Régiment. Afterwards, he was once again posted to National Defence Headquarters in Ottawa as part of the Deputy Chief of the Defence Staff group.
He was promoted to the rank of colonel in June 2001, and he assumed direction of Canadian Forces Recruiting Group in July 2001. He was deployed to Afghanistan in 2004 as Commander of the Joint Task Force.
In 2005, he was chosen to participate in the National Security Studies Course (NSSC) at Canadian Forces Staff College in Toronto. He was then selected to be part of the CF Transformation Team. He was appointed Senior Policy Advisor at the Privy Council Office in January 2006. He was appointed Director General Land Capability Development in July 2006, and in March 2007 he was promoted to his current rank.
LFQA includes the members of the Regular and Reserve Force throughout Quebec. It is responsible for training and generating troops for domestic and expeditionary operations. JTF (East) is the authority that directs operations for all CF elements in Quebec (Army, Navy and Air Force) during domestic operations.  Source
____________________________
Retirement of 14924 LCol Waldemar Borys, AERE
14924 LCol Waldermar Borys (RMC 1985) retired from the Canadian Forces on the 01 Feb 11 after more than 29 years of dedicated service.
LCol Borys joined the Canadian Forces in 1981. He graduated from the Royal Military College of Canada (RMC) in 1985 with a bachelor in mechanical engineering. After a posting in Germany with 409 Sqn and 1 AMS, he returned to RMC in 1990 to complete a Masters in the same discipline. He also became a lecturer, teaching bachelor students. LCol Borys was then posted to DGAEPM where he occupied a number of positions with FT and BM. Projects he was involved with include the ground proximity warning system (GPWS), the air combat manoeuvring instrumentation (ACMI) system and CF18 ECP 583 R1. During that period, he obtained a Masters of Business Administration from the University of Ottawa. Before attending the Canadian Forces College in 2005, he completed a posting with the Directorate of Force Planning and Programme Coordination. He was promoted to the rank of LCol in 2006 and returned to DGAEPM to be the information requirements officer and lead the MASIS Air Force Team. LCol Borys will retire as the DTAES COS, a position he has occupied since Sep 2010.
LCol Borys will remain in the NCR area with his wife Vivi, daughter Sarah and son Timothy. He accepted a public service position with the Directorate of Material Policy and Procedures. A retirement ceremony will be held in honour of LCol Borys and his family on 25 Feb 2011 at the NDHQ WOs' and Sgts'/ C and POs' mess, 4 Queen Elizabeth Dr, Ottawa.
Congratulatory messages and humorous anecdotes can be sent to dominic.dion@forces.gc.ca. A card will also be available for signature.
____________________________