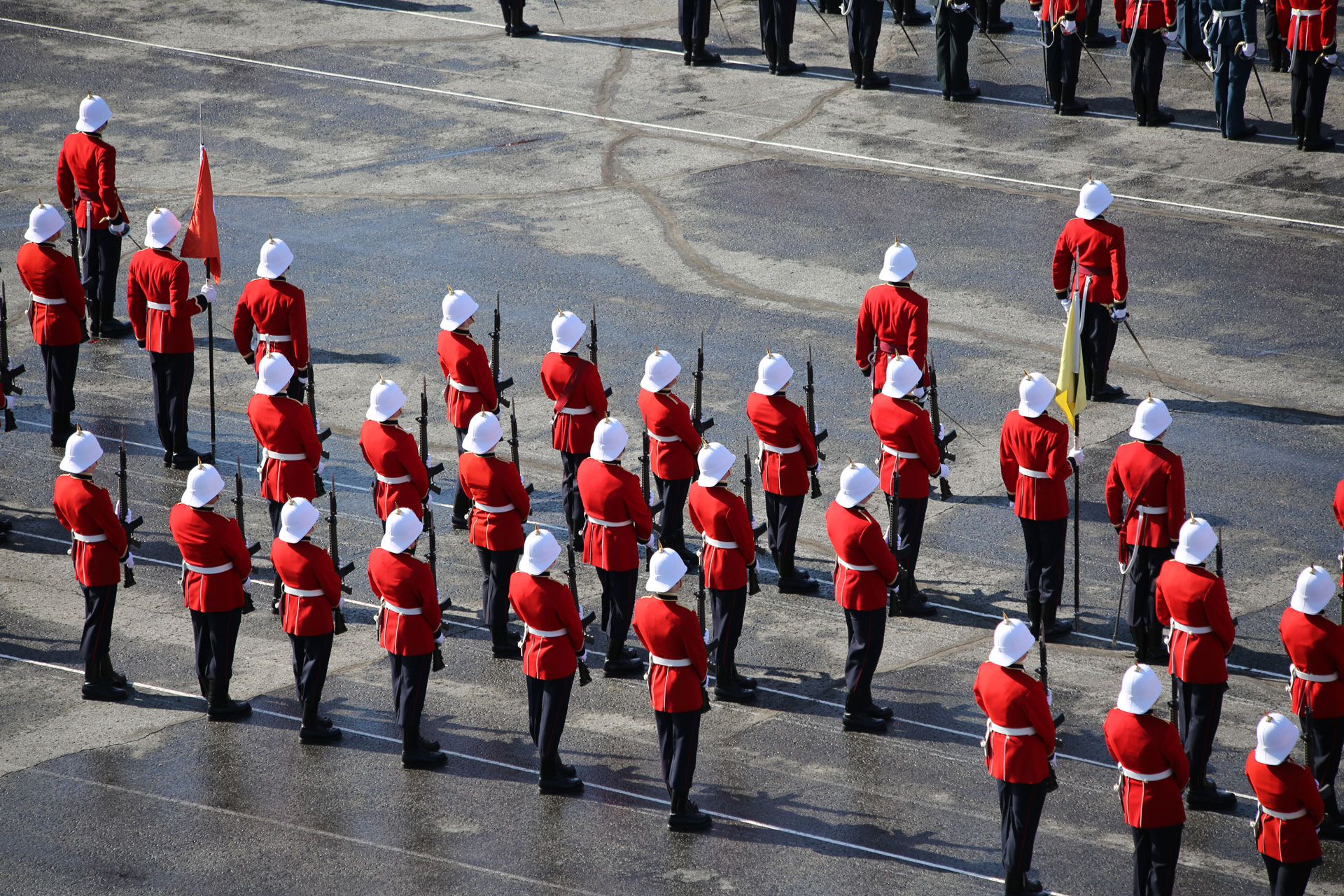 RMC IV Year, Brendan Alexander a Rhodes Scholar Elect
Will Join Gino Bruni at Oxford in 2011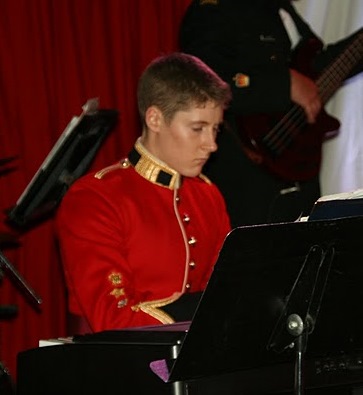 " I am so proud of OCdt Alexander and his selection for a 2011 Rhodes Scholarship. This recognition not only speaks to the incredible talents of OCdt Alexander, but also to the tremendous success of the RMC program. OCdt Alexander joins an impressive list of RMC Cadets who have achieved this highest level of recognition. Well done and congratulations from Brenda and I!!"
Commodore William S. Truelove  – Commandant Royal Military College of Canada
"We are extremely proud of Mr. Alexander and feel that his selection reflects well not only upon him personally but also on the entire RMC-C community. For the combination of intellectual ability, athletic prowess and leadership skills, looked for in Rhodes Scholars are the very attributes that are fostered here.
Special thanks to Dr. Billy Allan for his mentoring and advice to our Rhodes applicants."
Joel J. Sokolsky, Principal Royal Military College of Canada
Brendan Alexander about to join a dozen Ex cadets as a Rhodes Scholar
By: WJO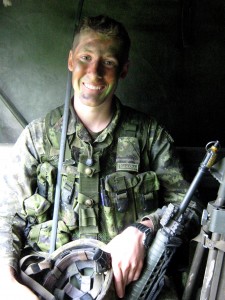 Brendan Alexander was born in Saskatoon, Saskatchewan, but grew up in Ottawa. He attended Ashbury College from grades 4 through 12 in Ottawa. It was there that he developed his interests in athletics, music, history, and visual art. He is currently in the artillery, and completed his Phase 3 Troop Commander qualification last summer in Valcartier. He was awarded the Nicola Goddard artillery sword this fall. At RMC, he has held the positions of FYOP section commander, Deputy Cadet Flight Leader, and he is currently the Cadet Squadron Leader of 3 Squadron.
Brendan is an honours History major, with a minor in economics. Extracurricular activities include : playing piano in the RMC stage band, intra mural hockey, and he is a coach in the RMC Combat Fitness Club. His academic interests lie in military history, specifically guerrilla warfare and counterinsurgency, which is what he hopes to study at Oxford. He has a sister, Emily Alexander, who is currently attending the University of Vermont on a swimming scholarship. His father, Nicholas Alexander, is recently retired from the RCMP, and he is now the Head of Investigations at Elections Canada. His mother is a general practitioner in Ottawa.
RMC Rhodes Scholars List
As of 2010 there have been 12 Rhodes Scholars who were ex-cadets of RMC:
2565 Adrian A.W. Duguid (RMC 1937) Rhodes Scholar 1946 Deceased 1/14/1968;
4393 Doctor Desmond Morton (historian) (CMR RMC 1959) Rhodes Scholar 1959;
5417 Colonel (ret) WK Megill (CMR RMC 1962) Rhodes Scholar 1962;
6219 Doctor Robin Boadway (RRMC / RMC 1964) Rhodes Scholar 1964;
6182 Doctor RB Harrison (RMC 1964) Rhodes Scholar 1964;
6508 MGen (ret) John L Adams CMM CD (RMC 1965) Rhodes Scholar 1965;
7291 Doctor T.A.J. Keefer (RMC 1967) Rhodes Scholar 1967;
10419 Captain (N) (ret) David V Jacobson (CMR RMC 1975) Rhodes Scholar 1975;
10941 Doctor Grant M Gibbs (RMC 1976) Rhodes Scholar 1976;
15040 Mr Paul E Stanborough (RMC 1985) Rhodes Scholar 1985;
15595 LCol (ret) WDE (Billy) Allan CD (RRMC RMC 1986) Rhodes Scholar 1987; and
23988 Mr Gino Bruni (RMC 2008) Rhodes Scholar 2010.
Reaction from the RMC community:
"I found out through your email that Brendan was awarded a Rhodes and I am thrilled. He is a role model on our campus of an individual who is exceptionally well-rounded and accomplished. It will be exciting to follow his career.
It is a tremendous honour for RMC as well."
Laura Robinson, PhD; Associate Professor; Department of English
"This is a great achievement for Brendan, I look forward to seeing him in Oxford next year!
It is also an amazing achievement for RMC. This accomplishment is a testament to the hard work and dedication of academic and military staff of the College who have provided cadets with a great environment for education and leadership.
To have two consecutive RMC Rhodes Scholars shows the world the high standard and quality of our institution.
Well done RMC and Brendan!"
23988 Gino Bruni RMC 2010 Rhodes Scholar
"As a dynamic leader, a promising scholar, an amazing athlete, a compassionate and generous volunteer, a talented musician, and a well-rounded, creative and imaginative individual (not to mention a cool guy), Brendan is well deserving of this prestigious scholarship.
I'm honoured he asked this English prof for a letter of reference."
-Michael Hurley