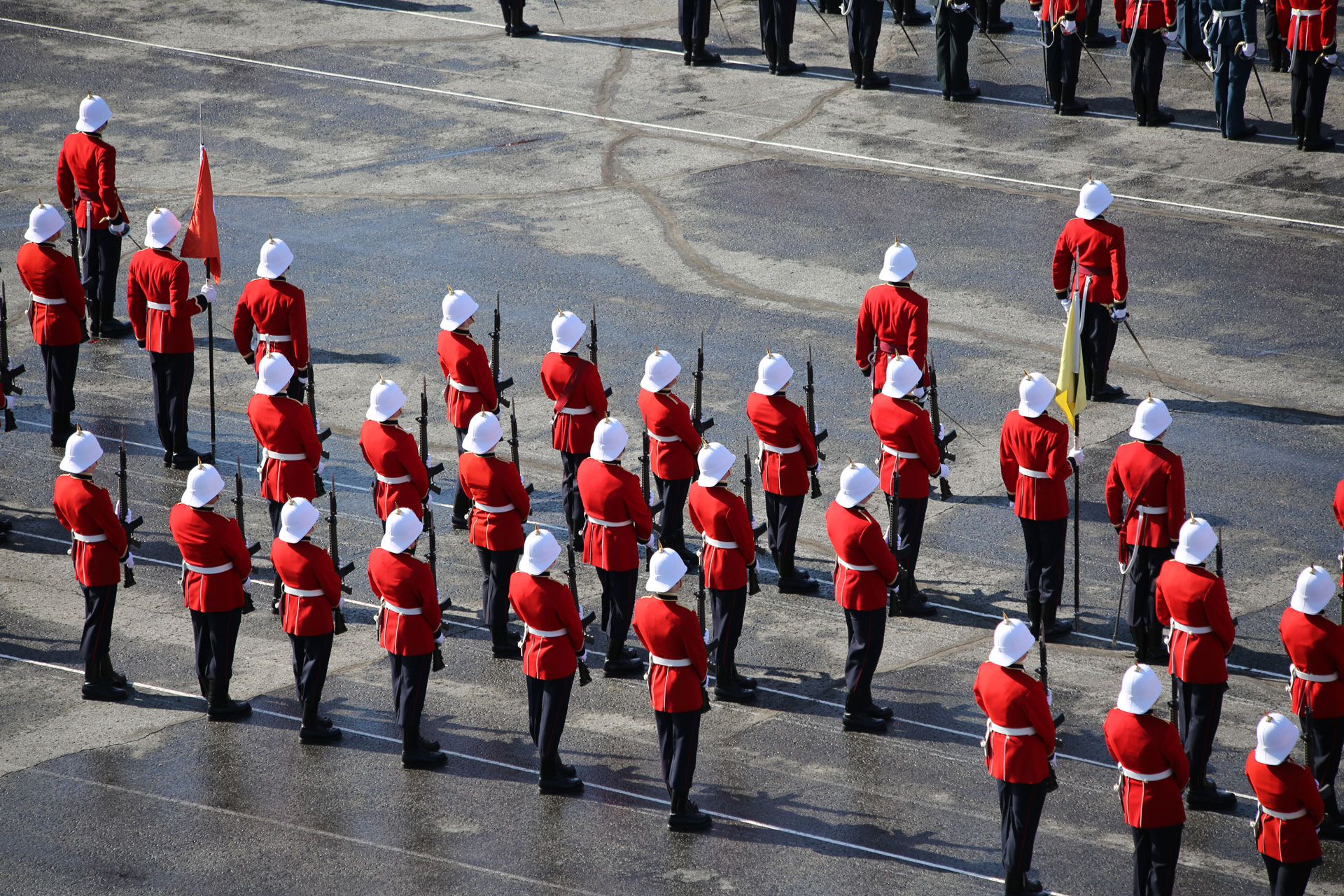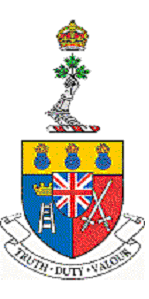 RMC & USNA Exchange
By 24340 Marsalie Mackenzie.  Marsalie graduated as part of the class of 2009 with a Honours English degree. She is a MARS Officer and is presently at RMC doing post-grad work.  This is her second and what we hope will be a number of e-Veritas articles sharing  her USNA exchange experiences.

I could exaggerate by saying that I was chosen for an exchange at the U.S Naval Academy after completing a rigorous selection process that put me in direct competition with hundreds of my fellow cadets. I could then go on to discuss my lifelong dream of attending the Academy, of learning first hand about the most powerful military in the world, while actively participating in a unique opportunity for cultural exchange with our neighbours to the South.
This, I'm afraid, is not remotely accurate-though it would make for a better story. The truth is that before coming to RMC, I knew nothing about the American military academies and certainly never had any ambitions of attending. Also, contrary to popular belief, RMC cadets (for the most part) are not ungrateful; in fact, through cultural exchanges like WestPoint Weekend, we have come to understand and value the quality of life that we enjoy here in Canada; one brief weekend in any one of the American Academies is enough to send the average cadet home with a greater appreciation of mess food, single rooms and weekday liberty. This is, in all likelihood, the primary reason that I was the only naval cadet to apply for an exchange for fall, 2008.
What, then, finally convinced me to apply for an exchange? As lame as it sounds, it was, quite simply, the opportunity to pursue my love of English Literature. The idea first occurred to me during one of my third year classes, in which I met a USNA midshipman who happened to be down as part of a semester-long exchange. Ironically, he had come to sit in on an American Literature class and soon found himself an active participant in our class discussion of Emerson's essay, Self-Reliance. I was sceptical of the ability of this outsider to offer any valuable insight (not because of an American prejudice, but because he had not attended any previous classes and was unaware of the context of our discussion). Initially, it looked as if I would be proven right, but after some prompting by our professor, the midshipman began to offer an articulate and critical literary analysis, not only of Emerson's work, but of some of the major themes of American literature. In a program of only eight cadets in my year, we welcomed this new point of view and came to possess a new understanding of the cultural importance of Emerson's work.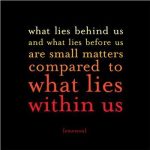 It was at that moment that I decided that I wanted to go on exchange; after all, if one class could change the way that I viewed American literature, imagine what an entire semester could do! I relished the idea of studying American literature in an American classroom, hoping that a better understanding of the culture would enrich my reading of the nation's literature. In addition, my research revealed that the U.S Naval Academy, which is four times larger than RMC and possesses a thriving English program, offered a broad course selection for their fall term, ranging from creative writing to a study of Shakespeare on the Screen.
I was sold on the prospect of NAVY.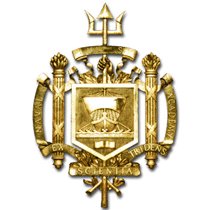 Needless to say, though it was academic pursuits that led me to Annapolis, the experiences that have stayed with me are anything but. That's why when asked to write a short piece about my time at Annapolis, I struggled for days in front of my computer. Nothing I wrote seemed to do the experience justice; how does one begin to sum up six months in 400 words (or less)? Ultimately, I decided to do what came most naturally to me, and that is to use the anecdotal medium. Many, maybe even most, of these short stories derive from one cadet's struggle to understand an alien academy culture; however, if something must be taken away, I hope it is a renewed sense of pride for our College and the way we do business. Truth. Duty. Valour.
XXXXXXXXXXXXXXXXXXXXXXXXXXXXXXXXXX
______________________________________________
xxxxxxxxxxxxxx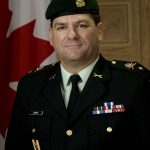 Former RMC commandant – COS Canada Command
"Some people say we're going to be so busy with everything else that we won't be able to do this properly," Lacroix said during an interview yesterday. "Those people are wrong."
About 4,500 troops off to the Olympics
By IAN ELLIOT – Kingston Whig Standard
The Canadian Forces will deploy roughly twice as many troops to the 2010 Vancouver Olympics as it has in Afghanistan, but the chief of staff for the agency in charge of domestic defence says the military can take the strain.
Brig.-Gen. Jocelyn Lacroix, former commandant of Royal Military College who is now chief of staff for Canada Command, says between 4,000 and 4,500 troops will be committed to Vancouver at the height of the Winter Games.
It will stretch the country's military resources, as 2,500 troops will still be in Afghanistan at that time, and the Forces' full strength is only some 62,000 regulars and about 25,000 reservists, but Lacroix is adamant.
"Some people say we're going to be so busy with everything else that we won't be able to do this properly," Lacroix said during an interview yesterday.
"Those people are wrong."
The military mission will be to work in support of the RCMP, which is in charge of overall security. The Canadian Forces will provide troops for security as well as naval and air force personnel and equipment, doing everything from surveillance to marine and air patrols.
It is that sort of co-operation with other government agencies that occupies much of the forces' domestic work.
The conference on hemispheric security being held in Kingston this week heard similar statements from both Canadian and U. S. generals.
They uniformly said threats to national security have increasingly come from small groups not affiliated with states and whose typical involvement in drug and illegal weapons traffic also makes them a target for police and intelligence agencies, agencies with whom the military increasingly works.
"Most of what we do is in support of other agencies," Lacroix said.
Canada Command, formed in 2006 as part of the forces' reorganization, occupies the same Ottawa headquarters as the expeditionary force. While the mission in Afghanistan gets more attention, Lacroix noted they are two sides of the same coin.
"It's normal that most Canadians don't see much of what we do," he said.
"When you open the paper you'll see Afghanistan and that's to be expected because Canadian sons and daughters are dying there in a war. When you look at Canada Command, nobody is dying."
The same point was made by Lt.-Gen. Charles Bouchard, the deputy commander of NORAD, the joint U. S.-Canadian air defence agency that was formed in the 1950s to monitor North American air space against Soviet attack but which has also moved into drug and anti-terrorism surveillance as times changed.
It still regularly turns back Russian fighters over the Arctic — doing so as recently as Tuesday.
"We do that because we don't know what these aircraft are," Bouchard said. "They haven't filed a flight plan with us, they're not talking to us by radio and they don't have a transponder. We don't know who they are, so we have to go up there and find out who they are."
The Air Force is feeling the same operational stress as the other branches, Bouchard said, with F-18s and other planes already heavily tasked while undergoing refits and also having extra priorities like the Olympics on their plates.
Bouchard said while most of the work goes unnoticed by the public, that might be a good thing: By the time air defence is required to become involved in an incident like the Sept. 11 attacks, everything else from airport screening to intelligence collection has failed.
He also said that while Afghanistan is the top priority, the defence of Canada, and in NORAD's case North America, may be a quiet mission, it is one without an end date.
"Right now, Afghanistan is Canada's number one priority, but the reason for the Canadian Forces, their raison d'etre, is to defend Canada," he said.       Source