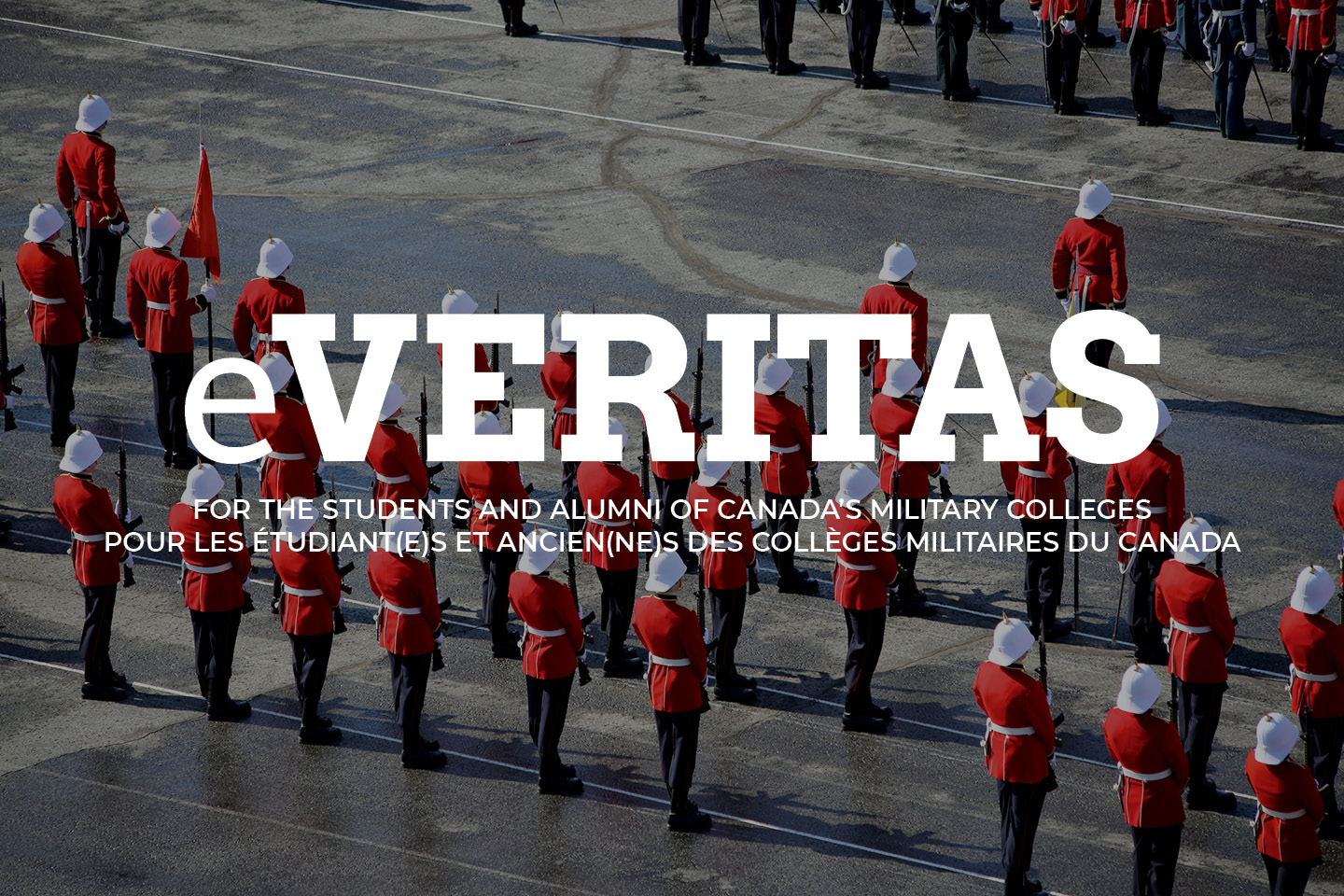 New Member of the Old Brigade Marks Entry with a Bang
By 24712 Brent Fisher
Of all the great stories that have come out of this past Reunion Weekend, perhaps none are as significant as 7076 John van Haastrecht's (RRMC RMCC 1966) donation to the RMC Foundation.  Mr. van Haastrecht, on the same weekend that he entered the Old Brigade, announced a three-part gift worth more than $1.45 million. In addition to a collection of Canadian landscape art valued at $450,000, the gift included $25,000 paid for cataloguing, appraising, and shipping, and a sum of $1 million towards the establishment of an art venue in the New Learning Center.
John van Haastrecht announces his donations during the Badging Parade
When asked about his motivations for providing such a generous gift, John responded that he first discovered the need for an art venue while working on the Board for the RMC Foundation. Mr. van Haastrecht felt that now was an appropriate time in his career to donate the artwork in his office buildings and kick start his goal of creating an on-campus art venue. He hopes that his donation will lead to the long-term presentation and appreciation of great Canadian art at RMCC.
As an active member within both the RMC Club of Canada and the RMC Foundation, Mr. van Haastrecht is a staunch supporter of giving back to the family of colleges that has given him the opportunity to succeed in the private sector. The son of a poor Dutch immigrant, John felt lucky to attend both Royal Roads and RMCC. He attributes a great deal of his success within the Real Estate Development industry to the "superb education" and "phenomenal training" that he received from military colleges between 1962 and 1966.
John hopes that future generations of Canadians will have the same opportunities as him to become leaders in society by completing the challenging college curriculum. With support like this, we have every reason to believe that the RMC Club and Foundation can continue to support the development of capable junior officers for many years to come.
A short biography on John van Haastrecht is available at http://www.rmcclubfoundation.ca/portals/0/pdfs/profiles/7076-John-van-Haastrecht.pdf