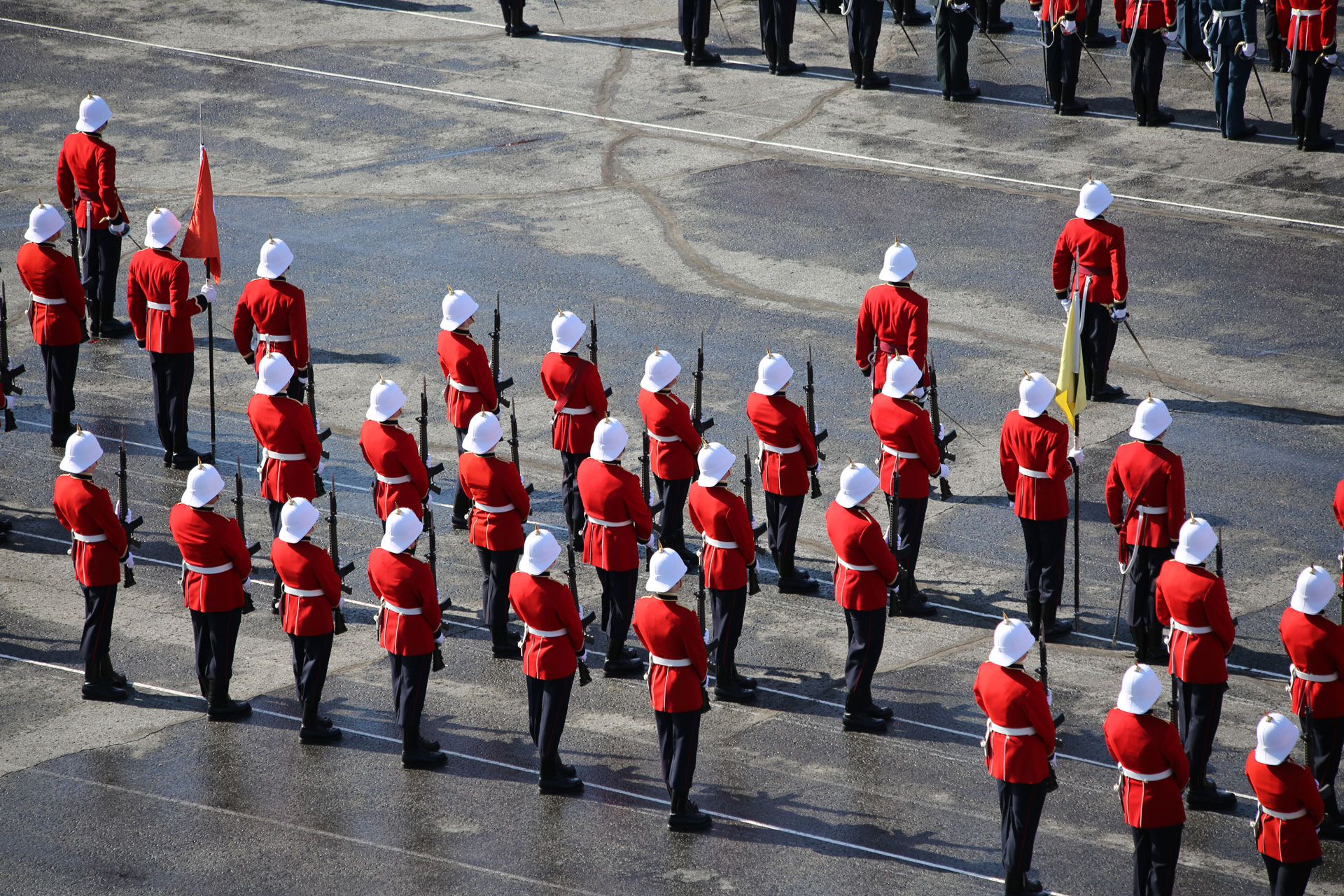 mjmmm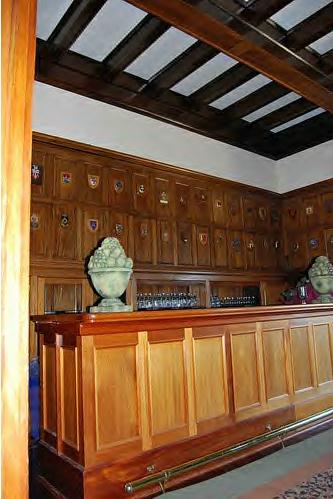 MORE RRMC MEMORIES
Researched by E3161 Victoria Edwards
The bar at Royal Roads features a selection of badges which provide an emblem for ships, air squadrons, reserve divisions and shore establishments.
All Canadian Navy badges are surmounted by either the naval crown, which distinguishes HMC ships from other badges. Badges, which first came into use in the 13th century, primarily as a means of identification.
Before the First World War there was little or no official control over the kind of badge a ship might wear. Until the Second World War Canada's Navy the captains of the ships made their own arrangements to design badges designed for them.
In 1942, a ship's badge committee led by LCdr (Ret'd) Alan Bedford Beddoe, O.B.E., R.C.N. was formed in the Royal Canadian Navy to work out various designs which conformed to the rules of heraldry and did not conflict with devices already adopted by the Royal Navy.
LCdr Beddor was an accomplished artist and expert in heraldic design, whose best known work is the 'Book of Remembrance' in the Peace Tower on Parliament Hill. Lt.-Cdr. Beddoe spent weeks in tireless research just to make sure that his facts were absolutely right.
In 1948 all the H.M.C ships and establishments were presented with their own official badges. Today, ships of the Royal Canadian Navy, in common with ships of the Royal Navy and other navies of the British Cornmonwealth, all have badges. http://readyayeready.com/badges/crowsnest-dec-48/index.htm