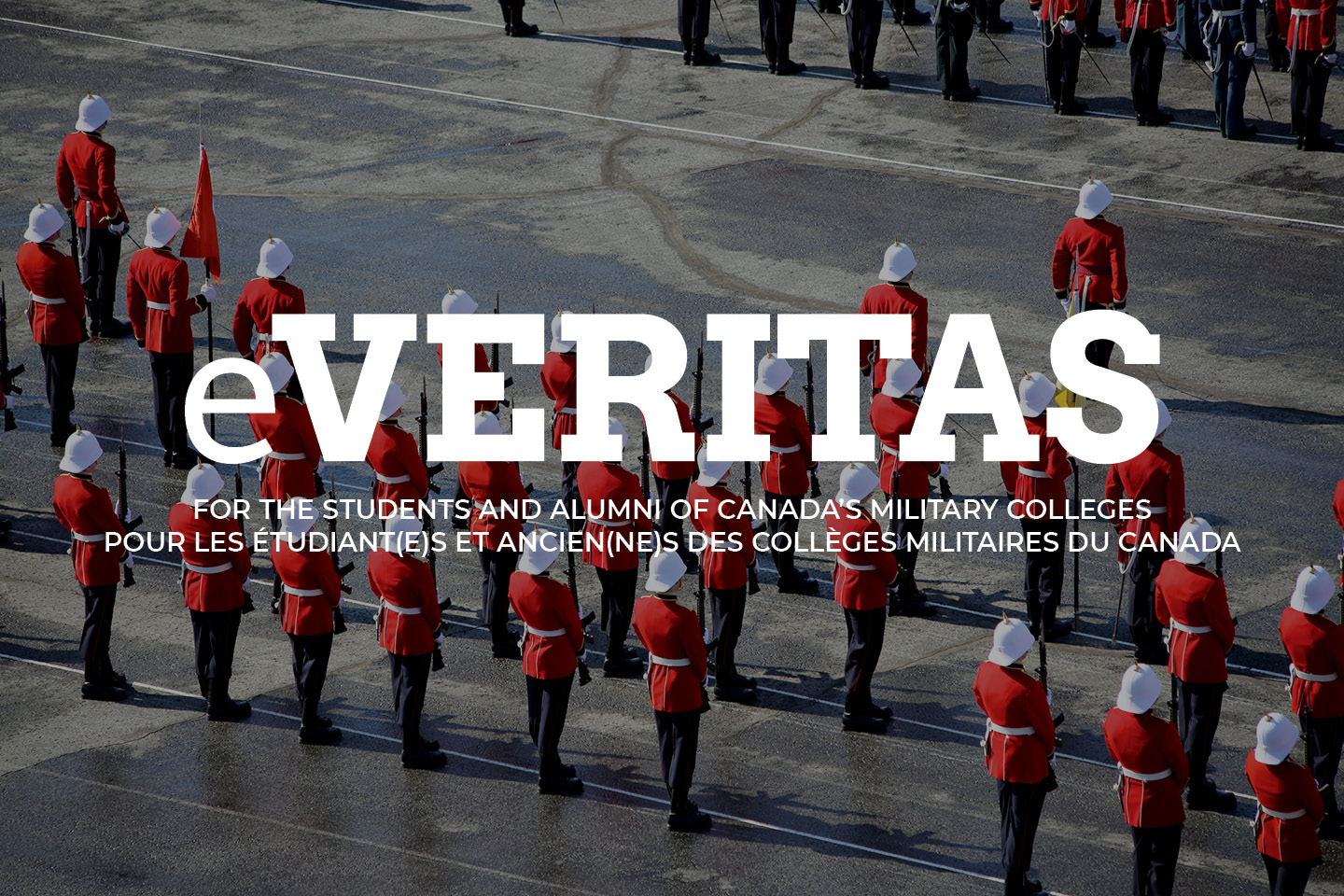 College Says Goodbye to the Old and Welcomes in the New
Article and Photos by 25366 Mike Shewfelt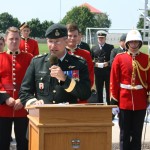 This past Friday, 6 July, under a beautiful blue sky and with Cadets on parade resplendent in their Scarlets and 1A's, the Royal Military College of Canada said goodbye to several members of the Command Team. 14510 LCol Sue Wigg, Director of Cadets; CPO1 Elizabeth Lindsay, College Chief Warrant Officer; and LCol John Adamzyck, College Chief Information Officer, are all moving on to bigger and better things. LCol Wigg and CPO1 Lindsay are on their way to Ottawa, while LCol Adamzyck is off to Belgium.
Speaking of their efforts over the last year, 14835 BGen Eric Tremblay, Commandant of the College, said, "You all deserve my admiration for your commitment to duty, excellence and results. I know that your successes are not only yours and that they are also the sum of all parts including the successes of your respective teams, one of which is your personal team – your family and friends.
"I would like to personally extend my most sincere thanks on behalf of the Canadian Forces for your support and sacrifices. I realize that it is not easy to have your loved one work long hours, travel extensively, and sometimes spend more time at work than at home."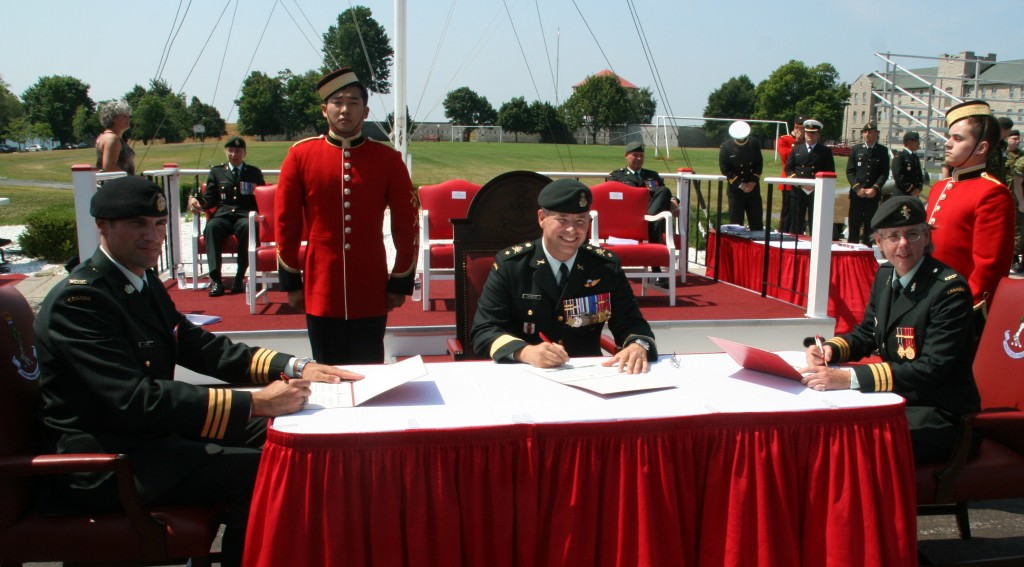 BGen Tremblay also had praise for each of the three individually. Of LCol Wigg, he had this to say. "Your passion, commitment and dedication have been tremendous. Time has not been a constraint over the last two years. You are leaving an organization much more structured and robust, more able to lead, with a greater sense of know-how and on a path for a greater significant change of culture over the next several years than when you found it."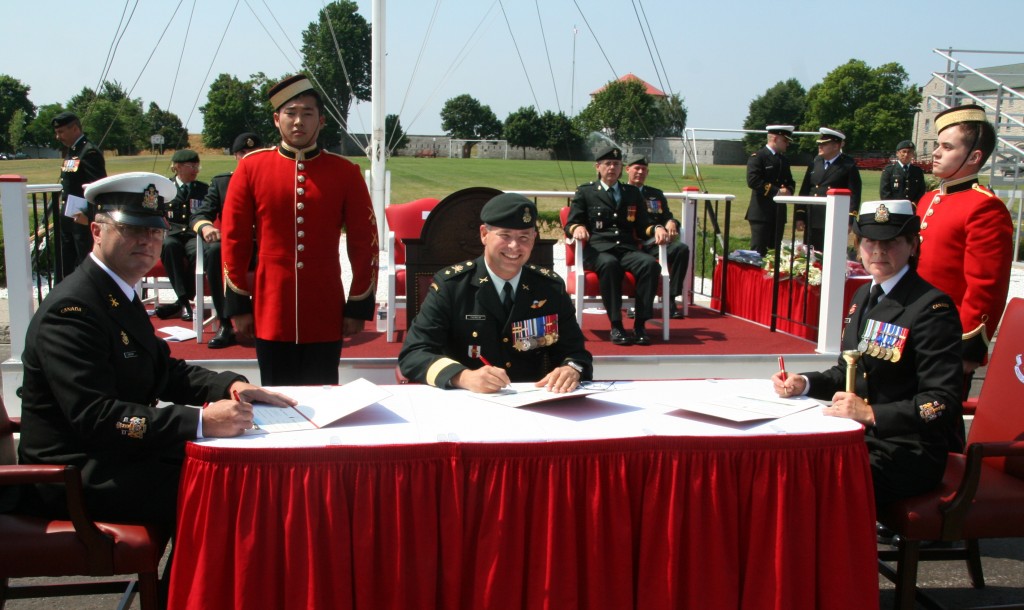 To CPO1 Lindsay, he said, "I personally want to thank you for your support during my first year of command. You have been loyal and dedicated to the profession with an exemplary conduct. From my perspective, you have been an outstanding role model for the Officer Cadets."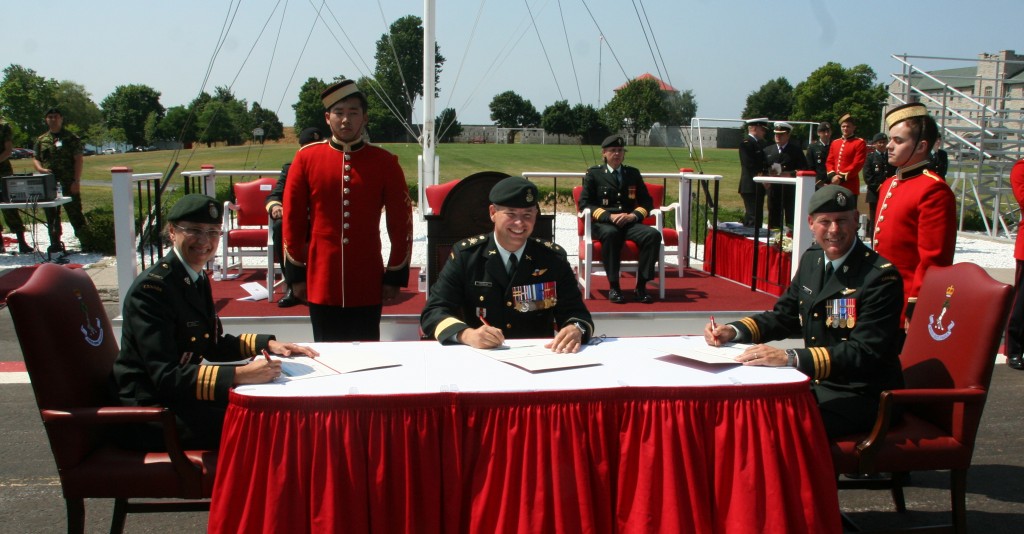 BGen Tremblay also praised the efforts of LCol Adamzyck as College CIO. "There is no doubt that you gave your best to improve the delivery of information technology to a very unique organization. I know that our systems are much better, because you lead change and demonstrated innovation. Imagine, we can now seat the complete Cadet Wing in our various conference rooms and deliver top of the notch digital presentations while speaking back and forth with the audience."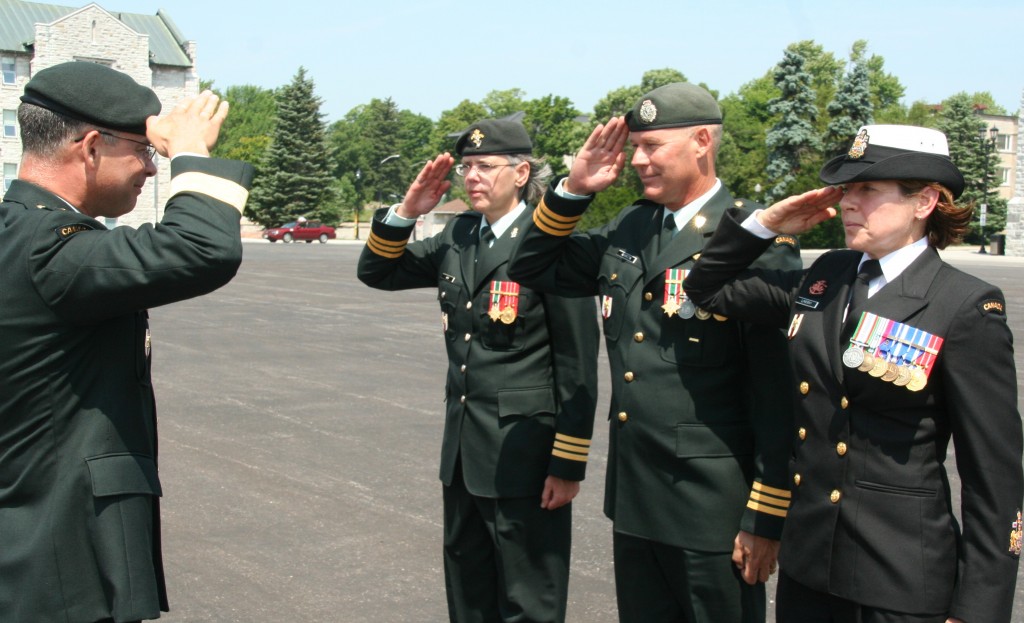 Each of those departing the College received the Commandant's Personal Coin of Excellence from BGen Tremblay.
The Ceremony was also time for the College to welcome aboard those members who will be taking up the tasks of those moving on. 19706 LCol Patrick Lemyre will be taking over as the next Director of Cadets, CPO1 Keith Davidson will be the new College Chief Warrant Officer, and LCol Zenith Keeping will be the new College Director of Support Services. With the departure of LCol Adamzyck has also gone the role of Chief Information Officer. Those responsibilities have been combined with Food Services and other logistical matters to form the position of Director of Support Services. LCol Keeping will work closely with Cdr Mike Mooz, RMCC Chief of Staff.
To the new arrivals, BGen Tremblay had this to say. "I know that you have what it takes to lead the way and make a difference for the College. I am looking forward to working with each of you."
BGen Tremblay also took the time to award medals to deserving members of the College community. The members and the medals they received are below:
As is customary in the CF, the ceremony was also a chance for those involved to address the parade, some for the last time and others for the first, and all six members did so. Some were long, and some, as far as the Cadets on parade, were mercifully short, but it was LCol Wigg's address that was perhaps the most memorable. In a move that came as a surprise to the Cadets present, she threw out her prepared speech and just winged it. "The important things that I've had to say, well, you've heard me say them before," she said, before asking for three cheers for the College faculty and support staff.
e-Veritas would like to welcome LCol Lemyre, CPO1 Davidson, and LCol Keeping, and we wish LCol Wigg, CPO1 Lindsay, and LCol Adamzyck all the best in their new postings.
More photos from the ceremony: