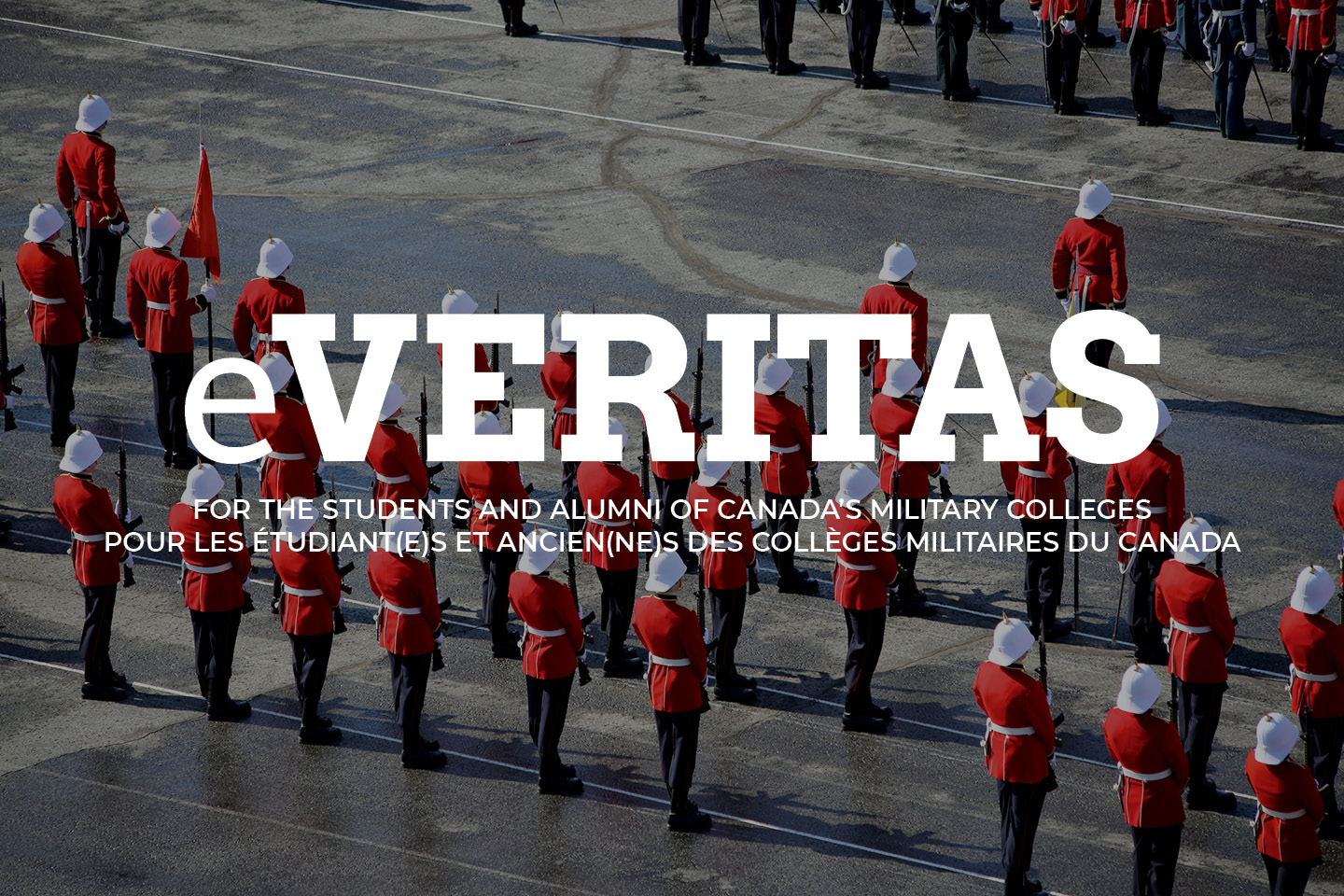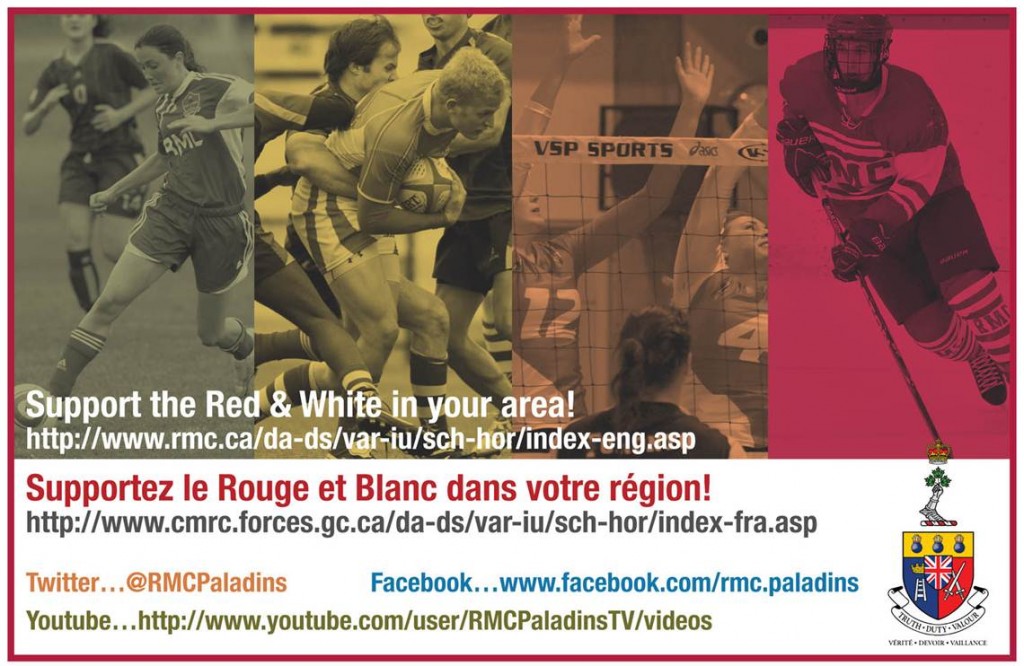 xxxx
__________________________
Recent Results:

Hockey

Nov 9th – RMC 0 – Windsor 5 Game Summary

Nov 10th – RMC 0 – Windsor 3 Game Summary

Volleyball(M)

Nov 9th – RMC 0 – Waterloo 3 Game Summary

Nov 10th – RMC 0 – Guelph 3 Game Summary

Volleyball (W)

Nov 9th – RMC 1 – Waterloo 3 Game Summary

Nov 10th – RMC 0 – Guelph 3 Game Summary

Upcoming Games:

Hockey

Nov 16th – Ryerson vs RMC @ Constantine Arena, 7:00pm

Nov 17th – RMC vs Toronto @ Toronto, 7:30pm

Volleyball (M)

Nov 17th – Western vs RMC @ RMC, 1:00pm

Nov 18th – Windsor vs RMC @ RMC, 1:00pm

Volleyball (W)

Nov 17th – Western vs RMC @ RMC, 3:00pm

Nov 18th – Windsor vs RMC @ RMC, 3:00pm
____________________________
Click here for articles on the RMCC Fencing Team Invitational and RMC Judo Club North York Tournament of Champions
RMCC Fencing Team Invitational
Aritcle by: Patricia Howes, RMCC Fencing Coach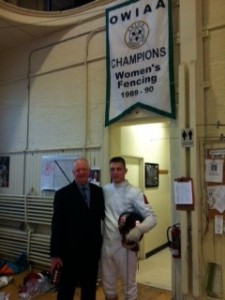 The 43rd RMCC Fencing Team Invitational got off to a great start on the weekend. RMCC welcomed over 140 fencing teams from all over Ontario, Quebec and NY state, with fencers competing in Team Format competition in men's and women's foil, epee and sabre. Team matches are fenced to a total of 45 points. Three fencers per team rotate so that each athlete bouts against each athlete on the opposing team with a cumulative score. The team that reaches 45 points first wins the match.
RMCC entered 12 fencing teams in total, including both A and B teams in all weapon disciplines, and had several ex-cadets participate. Ex-cadet fencers included Major Marilyne Lafortune 23022 in women's foil and epee, Captain Jackie Power 24446 in women's epee, Captain Marie-Christine Alamy 23012 in women's sabre, and Lt Brendan Kilburn in men's epee, foil and sabre. S(Lt) PO Sabourin 25095 and Mr. Eric Castellani (now civilian), returned to lend a hand with refereeing. The women's CISM team competed in women's epee, winning a bronze medal, and the RMCC community fencing program Cutting Edge Fencing, entered three men's epee teams and one men's sabre team, giving our youth fencers a chance to test their skills against the best.
The tournament took place in the Field House of the KMCSC both Saturday and Sunday. The RMCC fencers set up the event Friday evening which included 24 competitive fencing pistes, equipment vendors, a RMCC/CF recruiting info table, and a varsity clothing booth. The team did a great job of the set-up, running the event, competing in the event, and the clean up and take down of this major Ontario fencing tournament. Many coaches and officials commented on the professionalism of the RMCC fencers in their work to help run the event.
One of the highlights of the weekend was when the men's epee A team had to fight against the B team in the round of 16. Piste number one was the place to be for this heated and well fought match as the B team had something to prove and started off very strong. The match continued hit for hit, and was very close until the final moments when the A team closed out the match to defeat the B team by a score of 45-43. Well done gentlemen! The A team went on to finish in 7th place, while the B team ended up 10th out of 31 teams. Day one also saw the women's foil teams in action, as they finished 8th and 10th, while the women's sabre teams finished 5th and 9th.
Another historic moment was when ex-cadet Alan English 8662, former CMR and RMC Men's Team Fencer from 1966-1971, and RMC Fencing Coach from 1982 to 1996, proudly watched his son Kyle's epee team debut. First year OCdt Kyle English, a left handed recruit fencer from our Cutting Edge Program, was fighting well in carrying on the fencing tradition started by his father over 40 years before.
Day two of competition saw the men's foil A and B teams go undefeated in the first round pools, including a 45-27 win by RMC A over Western, and a victory by the B team over Trent by a score of 45-23. In the end they finished a very respectable 6th and 10th overall. In women's epee, both of the RMC teams went through the first round undefeated before finishing 5th and 9th overall. Men's sabre also had a very strong showing from both their A and B teams in this fast paced competition. The A team came up just short of the medals, finishing 4th, while the B team had a very respectable 8th place finish. .
Overall RMCC finished the weekend tied for third place overall with Western, just a few points behind 1st place Queen's in a very close race for the RMC Cup. The Varsity Fencing Team would like to thank our super fan Col(ret'd) Charlie Symonds for his continued support, as well as the RMCC Band and all the RMCC cadets who came out to cheer them to victory! Our next event is the Brock Open in Ste Catherines November 10-11th 2012. Good luck fencers!
________________________________
Judo Club Competition
Article by: OCdt Alexander Landry 26559 and NCdt Alicia Schick 26487
Saturday October 20th, the RMCC Judo Club participated in the North York Tournament of Champions. Although only a few members attended the tournament, they certainly represented the club and college well. This tournament marked a large step for the RMCC Judo Club, as it represented the first competition that the club members participated in as a part of the revamped club now under the direction of OCdt Nuriel Alshek (25736).
OCdt Gregory Gardner (26286) did well for himself winning his first match of the year in a belt category two ranks above his own. Two more members (OCdt Alshek and OCdt Schick) earned bronze and silver medals in each of their respective weight categories. As an exciting surprise to all the competitors, the Tournament of Champions was highlighted by the visit of two members of the Canadian Judo Olympic team, Sasha Mehmedovic and Bronze medalist Antoine Valois-Fortier, who presented the medals to all of the recipients. Antoine Valois-Fortier of Quebec City, Quebec (Shown in the picture with the 3 Judo Club competitors) made the nation proud when he placed third in the world at the London 2012 Olympics, the first medal won by Canada in Judo since Sydney 2000.
As a member of the club for 3 years now, (this year being my first as an RMC student) I've watched the club grow from only a few members that met informally every week with an inside sensei, to a club with now over a dozen committed members, all eager to get out to tournaments under the direction of a highly trained instructor (Sensei Martin Mack volunteers his time to pass on his knowledge and experience to the club). The club is devoted to disciplined drill that provides members with precise movements, and cardiovascular exercise through constant sparring. Wednesday and Friday evenings, members of the club attend a mixed class of physical training, technique building and sparring, providing them with the necessary knowledge and training to soon represent RMC in regional, provincial, and potentially national levels. With every tournament attended, the members of our humble club gain ever more experience to pass on to new generations of cadets with that untapped fighting spirit.
It is truly an exciting time for the RMCC Judo Club as we enter provincial competition. It is only a matter of time before we can expect to see RMCC Judo fighters in all facets of our nation – but for now we are pretty thrilled to take the fight outside of our dojo.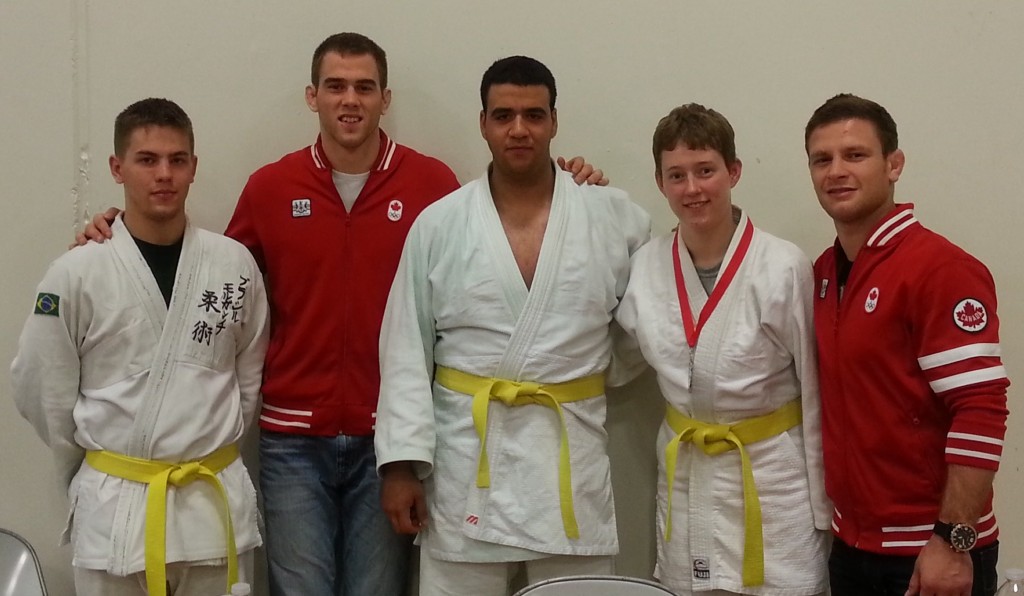 Le samedi 20 octobre dernier, le Club de judo du CMRC a participé à la compétition North York Tournament of Champions. Bien que seulement quelques membres aient été au tournoi, il est certain qu'ils ont représenté le club et le collège de façon satisfaisante. En fait, ce tournoi représentait un grand pas pour le Club de judo du CMRC. Il représentait la première compétition à laquelle les membres du club modifié sous la direction de l'Élof Nuriel Alshek ont participé.
Elof Gardner a bien fait pour sa part, remportant son premier match dans une catégorie deux rangs son senior. Deux autres membres (Elof Alshek et Aspm Schick) ont gagné le bronze et l'argent dans leurs catégories de poids respectives. Offrant une agréable surprise à tous les compétiteurs, le Tournament of Champions a été témoin de la visite de deux membres de l'équipe olympique canadienne de judo, soit Sasha Mehmedovic et le médaillé de bronze Antoine Valois-Fortier, qui ont présenté les médailles à tous les récipiendaires. Antoine Valois-Fortier de la ville de Québec (trouvé dans la photo avec les trois judokas) fut la fierté de la nation aux Olympiques de Londres 2012, gagnant la bronze mondiale, une première médaille pour le Canada depuis les jeux de Sydney 2000.
Personnellement, ce sera ma 3e année en tant que membre du club, mais seulement ma première en tant qu'élof au CMRC. Pendant ces années, j'ai assisté à l'évolution d'un club informel de quelques membres à un club comptant plus d'une dizaine de membres s'entraînant tous pour participer à des tournois sous la direction de notre entraîneur (le sensei Martin Mack donne de son temps pour communiquer son savoir et son expérience au club). Notre club est passé d'un petit club informel à un club discipliné donnant à ses membres de l'entrainement de précision, des techniques compliquées et de l'exercice cardiovasculaire à travers le combat effectif. Chaque mercredi et vendredi, de 1700 à 1900, les membres du Club de judo du CMRC assistent à une classe dirigée par un sensei professionnel qui tente de nous inculquer les connaissances et l'entrainement nécessaire pour non seulement représenter, mais aussi remporter la victoire aux niveaux régional, provincial, et un jour national.
Peu importe les résultats de samedi, je sais que les membres de notre club progresseront en tant que judokas, revenant avec pleins de nouvelles techniques, styles de combat et idées concernant le judo. Avec ces nouvelles habiletés, les membres du club continueront d'apprendre et de progresser, comme ils le font à chaque classe.
C'est réellement un moment excitant pour le Club de judo du CMRC. Nous entrons dans une nouvelle ère pour notre club : une ère de compétition provinciale. Il ne faudra certainement pas longtemps avant que nous ne passions de débutants au niveau compétitif à champions remportant la victoire à tous les Tournament of Champions.