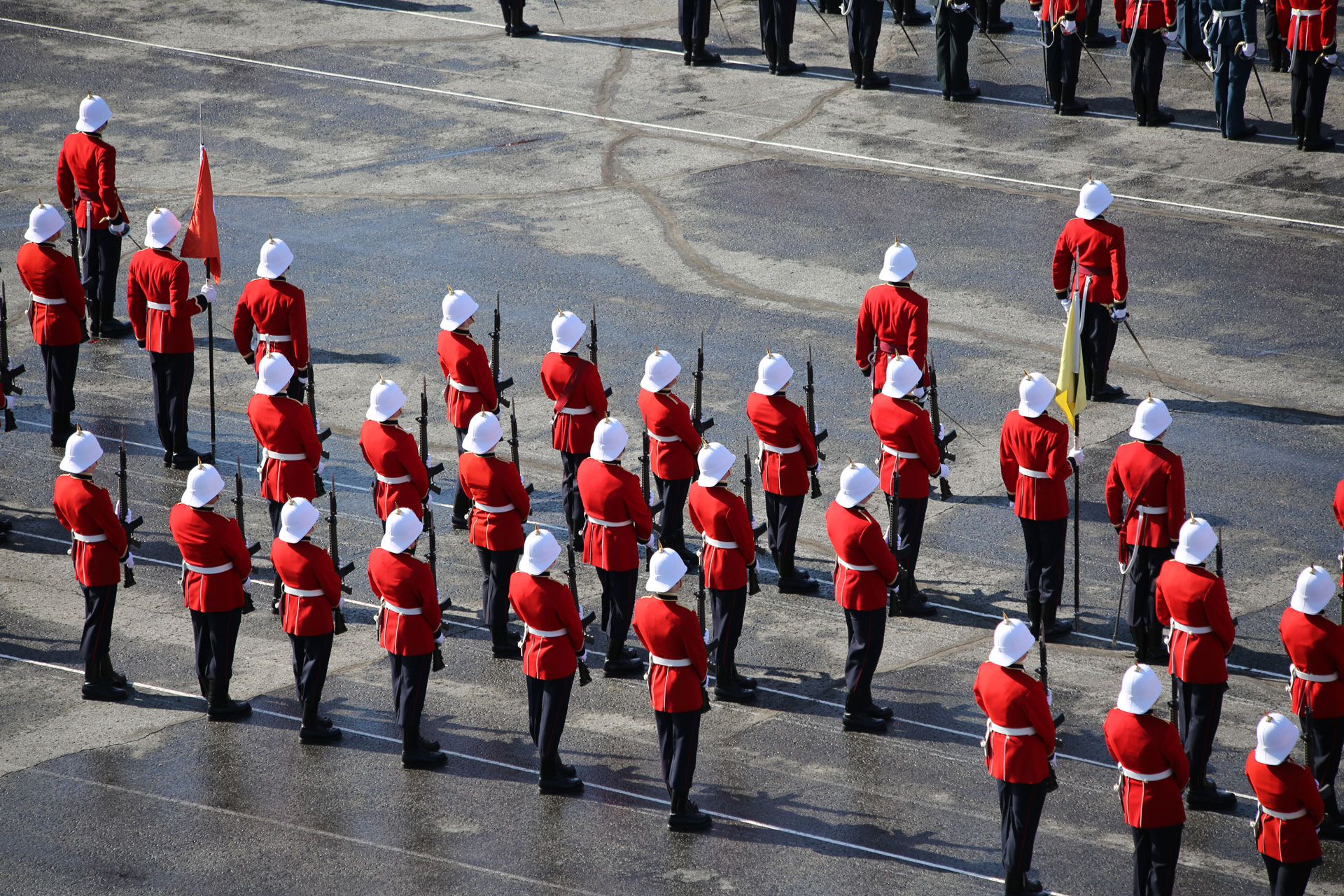 3 volleyball photos by: Henry Litjens – Click on photos for better viewing.
HIGHLIGHTS:
(W) Volleyball Has Bright Future!
By: Darren Cates

The RMC Women's Volleyball Team's season came to an end on Saturday when they lost in straight sets 25-14, 25-18, 25-21 to the York University Lions in the first round of the OUA playoffs.
Appearing in their first playoff game in the program's history, RMC faced a hostile gym filled with York supporters incessantly banging drums and pots. "It was exciting but very loud. We were a little rattled", said I OCdt Danielle Vortisch. (note photo 3 above)
Vortisch was selected as the RMC player of the game recording 6 kills and 9 digs.
Once RMC settled down in the second set, it was a fairly even match with only a few errors leading to York's victory. With the entire RMC women's volleyball team in first, second or third year it was a tremendous learning opportunity for RMC. "I am really looking forward to next year," said RMC head Coach Carolyn Welden, "We have a young team and I am so proud of them. They played hard all season and we have improved so much."
The first year Litjens sisters made their mark for RMC with Mallory recording 13 points and 6 digs and Chelsey recording 9 points and 8 blocks.
RMC had strong support in the crowd with a number of OCdts in attendance as well as several ex-cadets. The Commandant, DCdts and CWC also made it to York to support the team. "It meant a lot to us to have some support," said II Norah Collins, "Our season was outstanding. I knew our team could make the playoffs and now we have to take the next step"
Members of the RMC Women's Volleyball Team are:
II Brianne Baum
I Ariel Brown-Berkeley
II Kelsey Chang
II Norah Collins
III Rebecca Fielding
I Chelsey Litjens
I Mallory Litjens
III Melissa McCoy
I Genevieve Robert
II Nicole Shingoose
I Danielle Vortisch
Head Coach is Carolyn Welden
Assistant Coach is Kara Mazerolle
__________________________________
Recent Results
FEBRUARY:
18 (W) Basketball RMC 56 @ Queen's 75 – Summary
18  (M) Basketball – RMC 37 @ Queen's 86 – Summary
19  (W) Volleyball Semi-Final RMC 0 at York 3 – Summary
19 – 20 (Men) Fencing OUA Championship Brock OUA Final – Results not available at Press Time.
_________________________________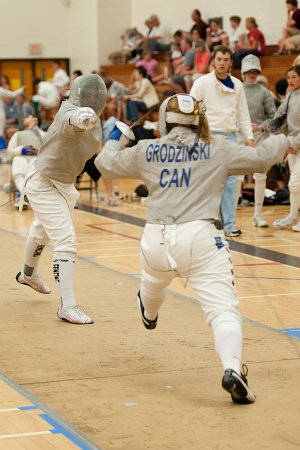 Fencers & Coach Off to the Middle East
RMC's Cutting Edge Fencing no longer has one athlete going to the 2011 Cadet & Junior World Championships in Jordan. 16 year old Regi student Natasha Grodzinski (daughter of Dr. John & 15566 Helga) has been named by the Canadian Fencing Federation to join the national team in the cadet (under-17) women's sabre event. Grodzinski, who recently won two bronze medals at the Canadian Selection Circuit event in Richmond BC was added to the Canadian contingent heading to the Middle East at the end of March on the strength of her current #3 national ranking.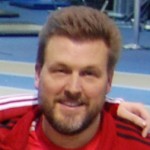 Grodzinksi & Cutting Edge teammate Kerr Hutchinson are the first Kingston fencers to ever compete at a world fencing championships. They will be joined by coach David Howes (picture left) who will be be making the trip to Jordan courtesy of a Canadian Sport Centre Ontario Quest for Gold coaching bursary. Howes will travel to Jordan to meet up with his young athletes immediately following the European Military Epee Fencing Championships in Amsterdam, where he will be coaching the Canadian Forces team that includes RMC & LaSalle graduate Brendan Kilburn, and ex-Paladins Marilyne Lafortune, Sarah McRae & Jackie Power.
xxxxxxxxxx