***
Rugby team heading to UWO next Sat for rugby play-off
CIS unveils "U Sports" as new name, logo and brand

The RMC connection with Canadian University sports…

Varsity scores

West Point and RMCC Alumni game back on south of the border 21 Jan

CAF Male Athlete of the Year /

L'Athlète masculin de l'année des FAC
Read more…
Rugby team off to UWO, Sat 29 Oct – Game time (as far we know at the time of this writing it is 3PM). Check back later in the week for confirmation.
***
CIS unveils "U Sports" as new name, logo and brand
A new name, a new logo and new branding will take Canada's governing body for university sport into the future, it was announced this past thursday.
U Sports is the new name and brand for the organization, replacing Canadian Interuniversity Sport (CIS), which had been in place since 2001. One title, instantly recognizable and identical in both French and English.
***
The RMC connection with Canadian University sports…
Article by: Darren Cates, Director of Athletics
For anyone that wasn't aware, RMC played an important role in the national organization in which we and 55
other universities compete.
"The original Canadian Interuniversity Athletic Union (CIAU) Central was founded in 1906 and existed until 1955, composed only of universities from Ontario and Quebec.
With the collapse of the CIAU Central in the mid-1950s, calls for a new, national governing body for university sport accelerated. Once the Royal Military College of Canada became a degree granting institution, Major W.J. (Danny) McLeod, athletic director at the RMC directed the establishment of the Canadian Intercollegiate Athletic Union (CIAU) in 1961.
Major McLeod ran the CIAU from his office at RMC as the first CIAU Secretary-Treasurer.
In the 1960s the CIAU functioned as a voluntary, autonomous, educational sport organization which represented by the various universities from coast to coast.
In 1978, the CIAU changed its name to the Canadian Interuniversity Athletics Union. It changed its name to Canadian Interuniversity Sport (CIS) in June 2001 due to growing misconceptions about the name of the organization since the term "athletic" was associated with track and field and "union" with labour movements."
Our men's and women's soccer teams, men's hockey and men's and women's volleyball now compete in the OUA (Ontario University Athletics) and U Sports Canada
***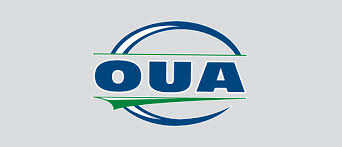 Varsity Sports scoreboard:
(W) Soccer:
Sat 22 Oct – Laurentian 3 – RMC 0
Sun 23 Oc t- Nipissing 3 – RMC 1
(M) Soccer:
Sat 22 Oct – Laurentia 2 – RMC 0
Sun 23 Oct –  Nipissing 3 – RMC 0
(M) Rugby:
Sat 22 Oct – Queen's 45 –  RMC 19
(M) Hockey
Wed 19 Oct UOIT 5 – RMC 1
Start of regular VB season:
(W) Volleyball
Suns 30 Oct Trent @ RMC –  1PM
(M) Volleyball
Sun 30 Oct Trent @ RMC – 3PM
Complete OUA coverage here
***
West Point and RMCC Alumni game back on south of the border 21 Jan
Preliminary plans are well underway to play two 'Alumni' hockey games on the afternoon preceding the main event 21 Jan. Much like last year but this time at West Point.
The two teams – one comprised of 40 and older players; the second 39 and younger will both play abbreviated games – two periods of 20 minutes stopped time.
Last year the two games were highly entertaining and immensely enjoyed by all involved. The teams split games – RMC 'Old Timers' won; while the younger team from West Point earned the victory.
The two team reps, Andre Labrie &  Jeffery Oke have asked us to send out a notice (see below). At this stage of the process it is not determined on the method of travel (but likely car pools).
For those interested contact the applicable gentleman very soon for details as they unfold over the next few weeks.
Notice:
The 2nd annual West Point vs RMC alumni game is being planned for Saturday January 21st, 2017. If interested please contact your respective team representative.
The 40 & over team rep is Andre Labrie ([email protected])
The under 40 team rep is Jeffrey Oke ([email protected])
***
 Congrats to CAF Male Athlete of the Year,23626 David Lacombe / L'Athlète masculin de l'année des FAC, 23626 David Lacombe.