RMC Fencers Fight at Nationals!
OUA varsity updates
Read more…
RMC Fencers Fight at Nationals!
OCdt Eliza Bruce (III), 27472, CWCM, Women's Épée Fencing Team

Over the weekend of October 22-23, the RMCC Varsity Fencing Team sent the senior portion of the Men's and Women's Foil, Sabre, and Épée teams to represent the college in the prestigious national tournament, The Canada Cup, in Montréal, Québec.  This was an astounding experience for all those involved on the competing teams, who were thrilled with the chance to fence at a previously unattained calibre of talent.  Each and every fencer reported having learned so much over the course of that one weekend that they returned entirely different athletes, more focused, more in tune with the qualities of professional fencers, with more skills to share with the newer or less-experienced members on the team.
This competition is quite the milestone for athletics at the college, since competing at a national playing field is rarely achieved and sports teams usually have to rank at a national level in order to face other national athletes.  Half of the RMC fencers were able to attend, compete, rank, and proudly be the faces of sport and the qualities of leadership for the military and the ideals of the college.  The fencers fought bouts against other fencers that ranged from fellow OUA competitors to Olympian and National athletes, and felt the weight of honour for such an incredible opportunity to strike blades with 'the best' in their sport.
Even though the RMC fencers had, collectively, significantly less years in the sport compared to the others at the tournament, the quality of coaching from the outstanding maîtres, Patricia and David Howes, enabled the cadets to have the advantage of being at a skill level that had the capability of even facing off against Olympic fencers.  They fenced with confidence and pride, showing off the red and white colours of both Canada's up-and-coming military leaders, and the mantra of Truth, Duty, Valour.
The weekend's events saw OCdt Scott MacGregor, 27764, (photo upper left) win the Bronze medal in the Junior Men's Épée class of the competition, and the RMCC Fencing team stands behind his truly amazing efforts and stellar award.
The modest but confident second year had this to say about his performance. "It was great pitting strategy against strategy and style against style to compete against these great fencers. I've learned a bunch and am looking forward to an exciting season."
***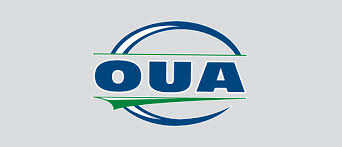 Score Board
Rugby
UWO 36 – RMC 22 – OUA Quarter-Final – UWO advances to semifinals against Queen's 5 Nov
Hockey
Wed. 26 Oct – Queens's 1 – RMC 0
Fri 28 Oct RMC 3 U of T – 1
Sat 29 Oct Ryerson 4 RMC – 2
M Volleyball
Sun 30 Oct  –  RMC 3 – Trent 0
W Volleyball
Sun 30 Oct  Trent 3 –  RMC 0
 Complete OUA coverage here