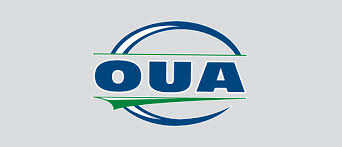 Player of the week honours – goes to RMC (W) soccer goaltender;
Scoreboard results – Rugby extends winning streak to three; and
Up-to-date standings –
Read more…
Alex Hogg (Ottawa, Ont.) – 4th yr. – RMC Paladins – Soccer
RMC goaltender Alex Hogg (Ottawa, Ont.) has been named Investors Group OUA Female Athlete of the Week after she led the Paladins to a 1-0-1 record this past weekend.
On Friday night against the visiting Carleton Ravens, Hogg, a fourth-year aeronautical engineering major, turned aside all 11 shots she faced in a 1-0 victory, the Paladins first of the season.
Hogg wasn't done there as on Sunday afternoon against No. 2 ranked U of Ottawa, the Ottawa, Ont. native stymied her hometown team, saving all 20 shots she faced in a 0-0 draw with the first-place Gee-Gees.
The last time RMC women's soccer took points off both Ottawa and Carleton was October 6 & 9, 2013 (a pair of 0-0 draws).
In 10 games for the Paladins this season, the 5'7" keeper now leads the conference with 134 saves, while her two shutouts rank her 11th overall in OUA.
***
Varsity Sports scoreboard:
(W) Soccer:
Sat 8 Oct RMC 0 – UofT 2
Sun 9 Oct RMC 0 – Ryerson 3
(M) Soccer:
Sat 8 Oct RMC 0 – UofT 4
Sun 9 Oct RMC 0 – Ryerson 6
(M) Rugby:
Friday 7 Oct RMC 45 –  UofT 19
(M) Hockey
Friday 7 Oct McGill 5 – RMC 1
Sat 8 Oct RMC 5 – Carleton 4
Up-to-date standings… (as of 10 Oct)

Men's Rugby
Notes:
a) Game points will include 4 for win, 2 points for a draw, plus additional bonus points for scoring 4 or more tries and/or a loss within 7 points as per SANZA point system;
b) Six top teams make the playoffs; and
c) Upcoming games: 15 Oct / 3 PM – Trent at RMC; 22 Oct / 3PM – Queen's @ RMC.
Men's Soccer
Men's Hockey
Women's Soccer
***
This Friday 14 Oct – in Ottawa – Hockey – Military Appreciation Night
Click on hockey posters for better viewing