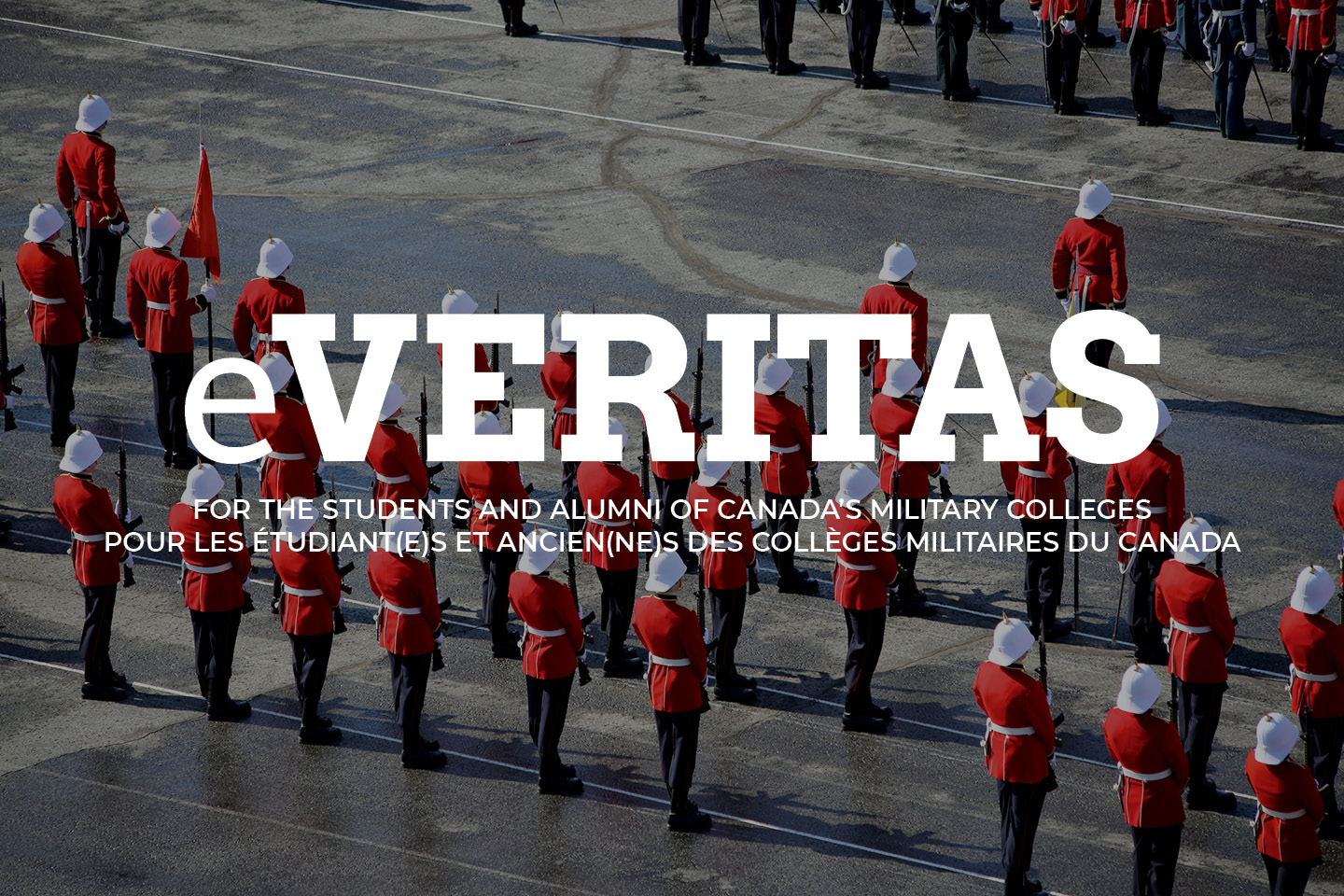 College Military Staff: WO Jim Harper, Standards Warrant Officer
25366 Mike Shewfelt recently had the opportunity to put a few questions to WO Jim Harper, the College Standards Warrant Officer, who has become a familiar face around the peninsula.
e-Veritas: What is your background in the CF…? What is your trade…?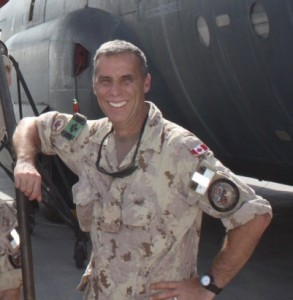 WO Harper: I have been interested in aviation since the age of nine. I received my private pilot licence when I was of seventeen thru RCAC and joined the RCAF three years later in 1979. As an Airframe Technician I was posted to CFB Trenton working Line Servicing and Snags on CC137, Boeings 707's and CC130 Hercules aircraft. I had the opportunity to be on short deployments to such places as Thule Greenland for BOXTOP, Alert, Air to Air re-fuelling missions encompassing North America and northern Europe and of course Mobile Repair Parties.
I was posted to West Germany as a MCpl in 1986 to the position of the Training Coordinator, Flight Safety and General Safety NCM for 5 Air Movements Unit at CFB Lahr (in small units you wear a lot of hats). I returned to Canada in 1990 as the Aircraft Tradesman Advancement Training coordinator at 14 AMS Greenwood, then did the remainder of my tour as the 14 AMS Aircraft Component Shop Sgt for the CP 140. At that time I introduced the first RCAF in service Integral Fuel Cell Repair/Safety course. The course was based on techniques to repair integral fuel cells but more importantly it was the first time a confined space rescue course involving aircraft had been introduced within the RCAF.
In 1994 I was off to Comox to 19 AMS as the Component Shop Sgt supporting the CP140 Aurora, CT133 T-Bird, CH-133 Labrador and CH-115 Buffalo. Here again I was heavily involved in aircraft fuel cell repair and the confined space rescue course was "fined tuned" to the point that the course was certified by BC's Workman's Compensation Board. My last tour in Comox was as the Crew Chief WO in 407 MP Sqn with deployments to Kaneohe Marine Corps Base Hawaii for RIMPAC's and Shemya Alaska for Driftnet operations. In 2003 I retired (I call it a sabbatical now) and in the fall of 2008 reenlisted as a Sgt and found myself in Trenton working on the CC130 H model Hercules fleet (back to where it all started). In Trenton I had the opportunity to deploy to Camp Mirage and KAF with CC130 Hercules Tactical Airlift Unit. With a promotion to WO in 2011, my wife Debbie and I packed our bags and came to RMCC.
e-Veritas: You are the Standards Warrant Officer at the College. What does that involve…?
WO Harper: The intent of the position is to insure the Training Plan for RMCC is adhered to. The position is also a Quality Assurance Cell insuring Officer Cadets are on the right track in their training progression. This past summer the big task was the auditing of well over 800 Cadet training files. Any discrepancies within a particular file were then brought to the attention of the College Chief Instructor. With the new Training Plan coming into effect I anticipate the position will evolve and I am expecting new challenges as each phase of the TP is implemented.
The Basic Military Officer Qualification course taught in part at Canadian Forces Leadership and Recruit School in St-Jean is a mainstay for me as the course has evolved, with 4 weeks of the 15 week course being taught to 1st year OCdts at RMCC. I liaison with my counter parts in St-Jean to insure we meet the training mandate for the portion of the course that we are responsible for here at RMCC. As the Fall Term starts, looming over the horizon the mentoring/training of the new FYOP (First Year Orientation Period) Cadet Staff becomes extremely important for our section. With assistance from the Canadian Forces Leadership and Recruit School in St-Jean our FYOP Cadet Staff are familiarized and mentored in the subtleties of how to professionally execute their duties as "Staff" within the FYOP program. I must comment here that the 2012 Cadet Wing FYOP Staff under the direction of 25781 OCdt (IV) Ryan Courtney and his 2IC 25766 OCdt (IV) Rob Coho carried out an exceptional job and deserve a Bravo Zulu for their hard work and dedication.
e-Veritas: What expectations did you have on coming to the College…? How have those expectations compared with reality…?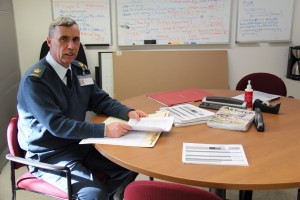 WO Harper: My first thought when I found out we were being posted to RMCC was that I was going to a training establishment expecting it would be a Monday to Friday affair. I was looking forward to the change as I have been a shift worker for most of my career. Shortly after finding out Debbie and I were on our way to Kingston I made a few phone calls to the WO's & PO's at the College and soon found out the Monday to Friday job scenario was a figment of my imagination and be prepared for anything and on short notice! "OK" I said, "I can handle that".
RMCC is the most distinctive training establishment within the Canadian Forces and you cannot appreciate the uniqueness until you have completed what I would phrase as a "full cycle". The cycle can start anytime throughout the calendar year, but you have to be here on the ground for the entire 365 days to appreciate all the moving parts within RMCC. With that being said the most important aspect of my position is to look over the horizon and anticipate what is coming next and be prepared.
e-Veritas: In your role, do you interact much with the Cadets…? If so, in what circumstances…?
WO Harper: I'm very pleased to answer yes and saying that, I strive as much as I possibly can to assist anyone. When I first arrived to RMCC it was difficult to judge where in the big picture my position stood. Gradually I started meeting Cadets and with having a Cadet Wing Standards Officer who I work "with" I started to get a glimpse of what life was like within the Cadet Wing. More important was learning the role Cadets play within their unit.
After Action Reports are an important tool we have in the section to gauge how Cadets as decision-makers are reacting to situational awareness and their reactions to operational tempos when so tasked. One of my responsibilities is to facilitate Cadet Wing AAR's after major operations such as FYOP. The first time I carried out an AAR last fall I did it totally wrong. After that AAR I realized when I looked at the data that most of the comments on the report looked as though I had written it. Looking back at the meeting I realized I was not getting much in the way of participation from the group; the AAR was not a true picture from the Cadets. Since then any AAR's that I'm involved with, it's the Cadets' show and I take on the facilitator role, be it 1st to 4th year Cadets I'm with.
e-Veritas: What do you appreciate about working with the Cadets…?
WO Harper: The Cadets I deal with, be they Cadet Wing HQ, the 4 Divisions, Otter Squadron or Holding Platoon personnel, are all highly motivated individuals. It's not an easy task to be an Officer Cadet at RMCC and it requires a steadfastness to accomplish all that is asked of them. Some individuals discover that the RMCC environment is not the path for them and that's fine. Most of these individuals still desire a career in the Canadian Forces and the NCM professions are the paths they choose and I congratulate them on their determination to succeed.
e-Veritas: Any advice that you would have for the Cadets…?
WO Harper: Stay focused, I know sometimes all that is going on around you can become a blur;
Keep working as team, individualism in a group is the best way to fail;
Communicate your intent in person; a team works best when all are involved at the same time;
Seek ways to increase effectiveness and efficiency in your Div or Sqn but don't reinvent the wheel, if doesn't need fixing, don't fix it and lastly;
As a leader "Responsibility" is the obligation to act; "Accountability" is the obligation to answer for the action.
__________________________________
College Academic Staff: Dr. Chantel Lavoie, Assistant Professor, College English Department
25366 Mike Shewfelt also had the chance to sit down with Dr. Chantel Lavoie, an 18th century literature specialist in the College English Department.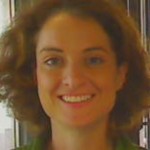 e-Veritas: Why did you decide to teach at the College…?
Dr. Lavoie: I taught several years in sessional (part-time) positions at the University of Toronto prior to coming to RMC. I was excited to encounter the advertisement from the English Department at RMC in the fall of 2009 for a specialist in 18th century literature, for which I applied and was hired in 2010. I had also always liked Kingston, and indeed find it a wonderful place to raise a family.
e-Veritas: What was your academic background before coming to RMCC…?
Dr. Lavoie: Although I grew up in Saskatchewan, I received both my BA and my MA at the University of Ottawa, and then did my PhD at the University of Toronto. While holding a postdoctoral position through the University of Alberta, I wrote my academic book, "Collecting Women: Poetry and Lives, 1700-1780." This postdoc was made possible by a grant from the Social Sciences and Humanities Research Council of Canada.
e-Veritas:What are the highlights of your time at the College, both the good and the bad…?
Dr. Lavoie: The fatigue I witness in my students is startling here, and I don't know if I will ever get used to that…. nor should I. Most of all I find it frustrating when students don't have the time to accomplish what they otherwise could in the academic part of their lives here, but I understand it's a very difficult balancing act.
There, I started with the bad, but there is so much good. I like this peninsula and my drive over the water to get to it. I like seeing so much exercise all around. I like the things I learn from the Cadets, both about life in the military and about them as individuals. You are really interesting, and have made a choice for which I have a great deal of admiration. Speaking of admiration, my colleagues at the English department are such fantastic people that I feel blessed every day to be working alongside them.
This past spring I published a book of verse titled "Where the Terror Lies." One of the poems therein inspired by teaching at RMCC was this:
Weaponry
Arms and the boys I cannot help but sing
Of sticks, sabres of light and fists as well.
And though each one of these does terror bring
To mothers' hearts, I understand their spell.
In answer to my "Love, that's dangerous"
My son replied, at two, "Mommy, I know."
My son was two. My eyes were opened thus.
We reap; we reap not only what we sow.
Now there are two of them and when they shove
Exultant cries announce new cries of pain.
Their love as deep as brothers yet did love,
Yet hate runs through it time and time again.
I find no answer to this paradox.
Each step I take with nurture, nature mocks.
e-Veritas: What do you like about working with the Cadets…?
Dr. Lavoie: I love the challenging range of perspectives I encounter among the Cadets about the world, and how different their geographical backgrounds are. The UTPNCM students, with their vast life experience, also bring something special to the alchemy of the place.
e-Veritas: What advice would you have for the Cadets…?
Dr. Lavoie: You get so much advice already, especially about time management. Everything I might say sounds like a platitude, but I will risk it by saying that you blink and you've missed it. Of all the things you are trying to do, try to enjoy this time. You will never be this age again, nor have quite these opportunities to think about and discuss ideas, ideals, and ideologies. University should be, I think, something like a long run: Yes, it's good for you and much of it is enjoyable, but much is also uncomfortable and hard. If you weren't the kind of person who welcomes challenge, would you be here?